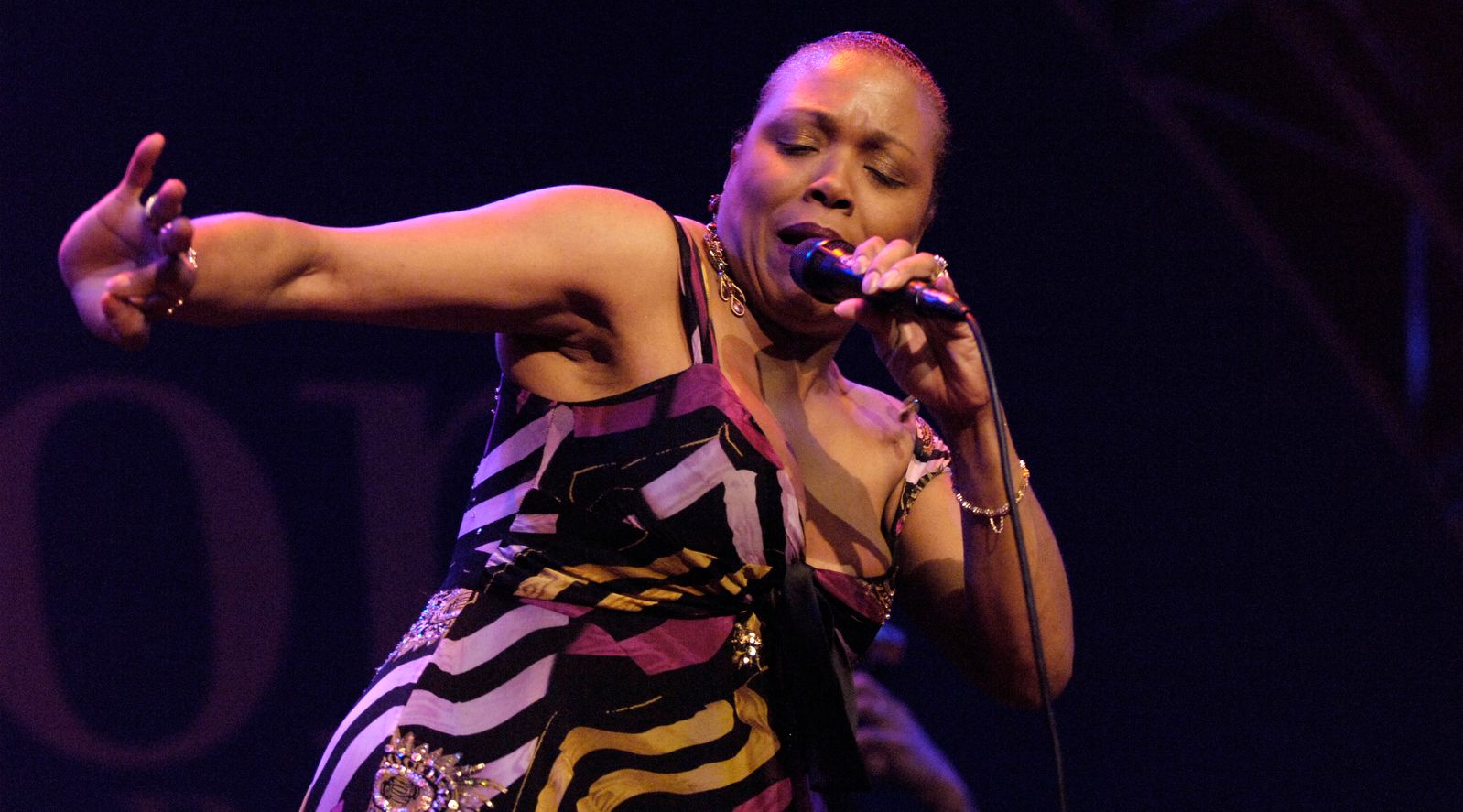 Sun, 06. Nov 2005, 8 PM | Ladies Connection
It would be difficult to find two more contrasting artistes than the two appearing in Basel tonight. Although only four years separate them, they embody completely different life models.
Dee Dee Bridgewater represents constancy. For a good thirty years she has been releasing albums, singing in musicals and performing on the world's major stages, always with both feet firmly on the ground.
By contrast, Marianne Faithfull is a woman of impulse. Despite having experienced almost as many crashes as comebacks, Mick Jagger's one-time muse has consistently confounded listeners with exemplary albums.
Two great artistes in one concert evening: Bridgewater with her "J'ai deux amours" chanson programme, Faithfull with her latest album "Before the poison".
Beat Blaser
Line Up
| Artist | Instrument |
| --- | --- |
| Dee Dee Bridgewater | Vocals |
| Marc Berthoumieux | Accordion |
| Ira Coleman | Bass |
| Minino Garay | Percussion |
| Patrick Manouguian | Guitar |
Sun, 08. Nov 1998, 8 PM | Vocals
What a highlight! To be able to present Randy Crawford's impressive vocal power and Dee Dee Bridgewater's award winning Jazz voice the very same evening. After the standing ovation at a sold out appearance at the Zurich Congress house the year before, the fans could again expect a riveting firework of soul by Randy Crawford.
Dee Dee Bridgewater received a Grammy for her programme «Dear Ella» (Fitzgerald).
Truly «spicy» those two girls!
Mon, 24. Oct 1994, 8 PM | Latin & Blues
Ladies Night in Basel! Although their music is different, these two women share something: love, worries, happiness and sorrow are dealt with in their songs and are delivered to the audience with full intensity. Even though Tania Maria was better known here in Switzerland, the blues and jazz singer Bridgewater was already a bigger name internationally. In the US, she is part of the exclusive circle of the five best jazz singers of time, being mentioned in the same breath as Ella Fitzgerald. It was an evening of jazz, blues and samba, as much as the heart desires, a delicacy for the eyes and the ears.