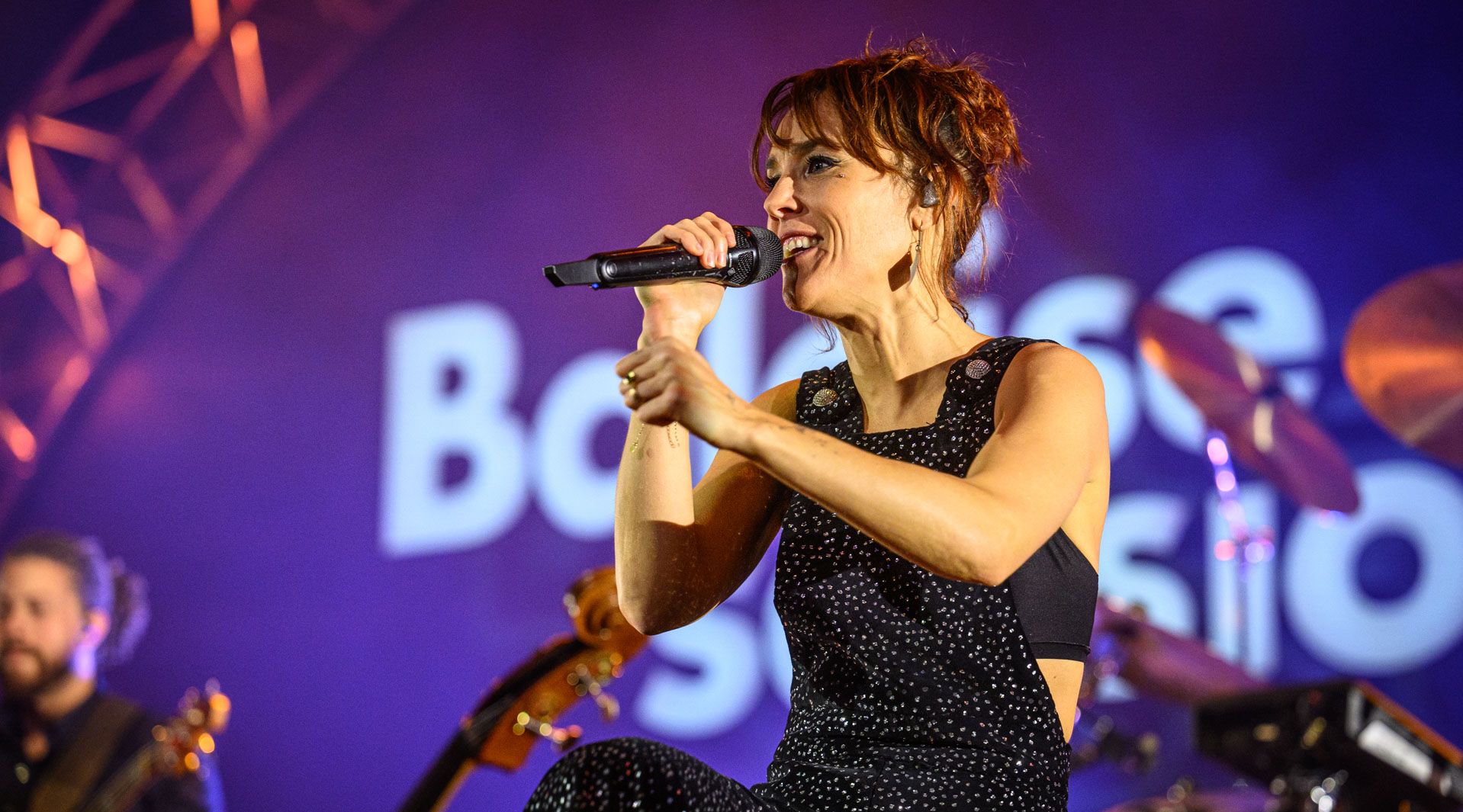 Sat, 05. Nov 2022, 9.45 PM | Magic Seductions
This evening features a magical tour through European song art: The tradition of chansons, sensual and pointed, meets the genre of canzoni – songs full of longing and feeling – because ZAZ and Elisa have a rendezvous this evening. 
Seduction through the magic of music, this is an art that both master: the spirited ZAZ from Tours in France, and Italian Elisa Toffoli, who comes from Montefalcone, a village near Trieste. ZAZ was singing before the public even as a 7-year-old, and later studied music. Today the woman with the gravelly voice is a queen of chansons. At the tender age of 11 Elisa started writing songs – English and Italian - and now she captivates millions with her unique vocals.
Christian Platz
Line Up
| Artist | Instrument |
| --- | --- |
| Zaz | Vocals |
| David Hadjadj | Keyboard |
| Jonathan Grandcamp | Drums |
| Swaéli Mbappé | Bass |
| Guillaume Juhel | Guitars |
| Nenad Gajin | Guitars |
Fri, 25. Oct 2013, 8 PM | Opening Night
«New name, same boutique festival»: The opening night of the BALOISE SESSION illustrates our new slogan to perfection. Zaz revives French chanson with all its original impact, giving it new expression and infusing it with her charming nonchalance backed up by her extensive and varied stage experience. Bligg not only enhanced rap with endearing confidence, he also revived Swiss folk music. Zaz gets right to the point with her hit «Je veux» and Bligg's «Rosalie» has become an integral part of Swiss culture. We predict the same for his new album «Service Publigg», which will be released on the same day as his BALOISE SESSION concert.
Christian Hug
Line Up
| Artist | Instrument |
| --- | --- |
| Isabelle Geffroy (Zaz) | Vocals |
| Ilan Abou | Bass |
| Jean-Philippe Motte | Drums |
| Guillaume Juhel | Guitar I |
| Benoit Simon | Guitar II |
| Thierry Faure | Keyboard |
| Denis Clavaizoffe | Keyboard |