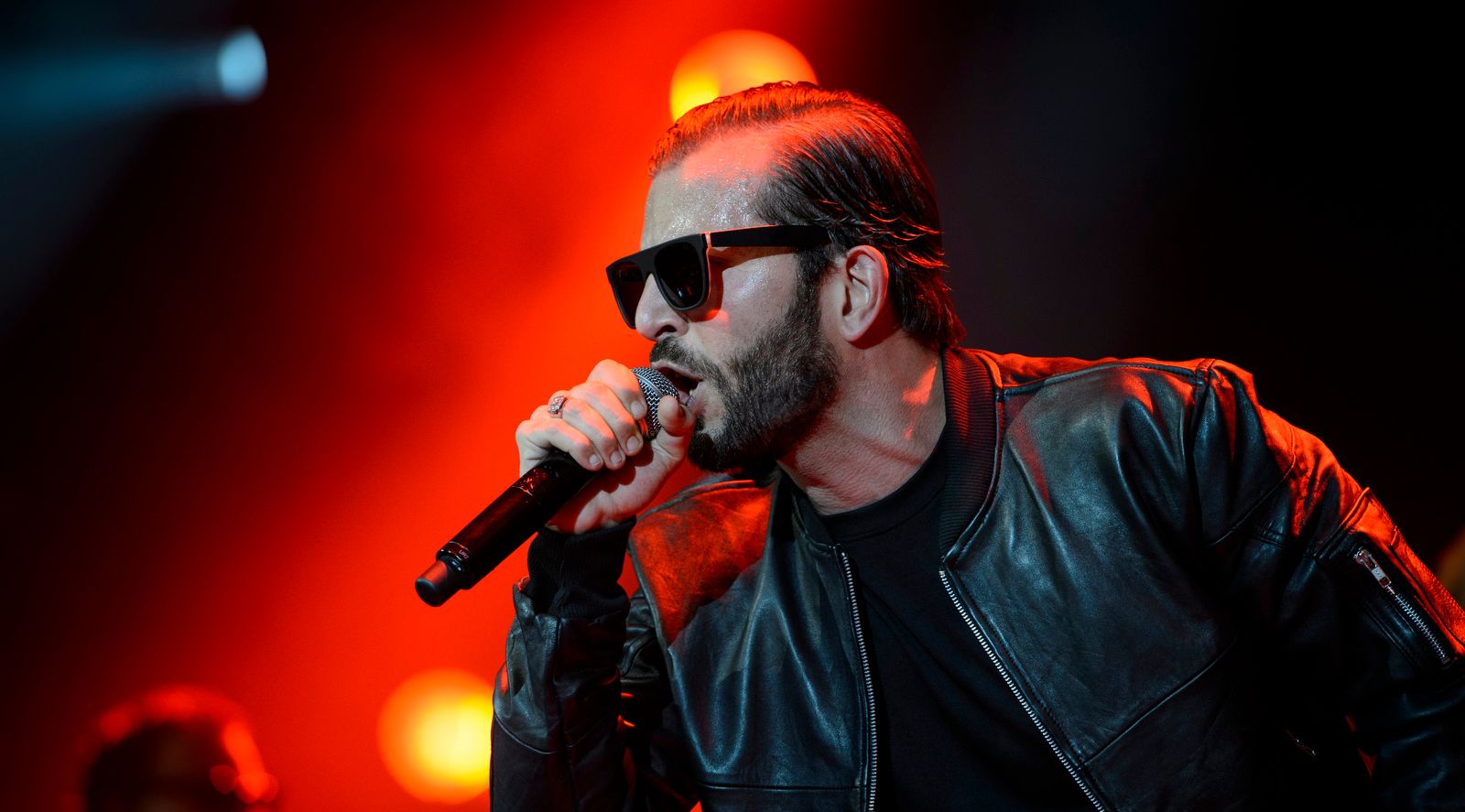 Fri, 25. Oct 2013, 9.45 PM | Opening Night
«New name, same boutique festival»: The opening night of the BALOISE SESSION illustrates our new slogan to perfection. Zaz revives French chanson with all its original impact, giving it new expression and infusing it with her charming nonchalance backed up by her extensive and varied stage experience. Bligg not only enhanced rap with endearing confidence, he also revived Swiss folk music. Zaz gets right to the point with her hit «Je veux» and Bligg's «Rosalie» has become an integral part of Swiss culture. We predict the same for his new album «Service Publigg», which will be released on the same day as his BALOISE SESSION concert.
Christian Hug
Line Up
| Artist | Instrument |
| --- | --- |
| Bligg | Vocals |
| Sam Bliggensdorfer | DJ |
| Chris Specker | Drums |
| Reto Gaffuri | Bass |
| Chris Muzik | Guitar |
| Slädu Perica | Guitar |
| Lesley Bogaert | Backing Vocals |
| Hubert Kieffer | Harmonica |
Sat, 04. Nov 2006, 8 PM | Mr. Boombastic
Not since Bob Marley has Jamaica produced such a successful musical ambassador as Shaggy. And no one has been as instrumental in shaping the sound of modern dancehall reggae as «Mr. Boombastic». Born Orville Burrell, Shaggy first took this new form of island rhythm into the global charts in 1992 with «Oh Carolina». Now, ten years down the line, Shaggy has reinvented himself in a poppier incarnation, notching up triumph after triumph with every new release from «Hot Shot» to «Clothes Drop». The Zurich-based rapper Bligg will be attempting something similar in the first half of the show. He is moving away from hip-hop towards a style that draws more on soul, pop and even rock.
Martin Schäfer
Line Up
| Artist | Instrument |
| --- | --- |
| Bligg | Lead Vocals |
| Lesley Bogart | Backing Vocals |
| DJ Cutmando | DJ |
| Sam Bliggensdorfer | Backing Vocals, Machines |
| Ali Salvioni | Percussion |
| Reto Gaffuri | Bass |
| Roman Hosek | Guitar |