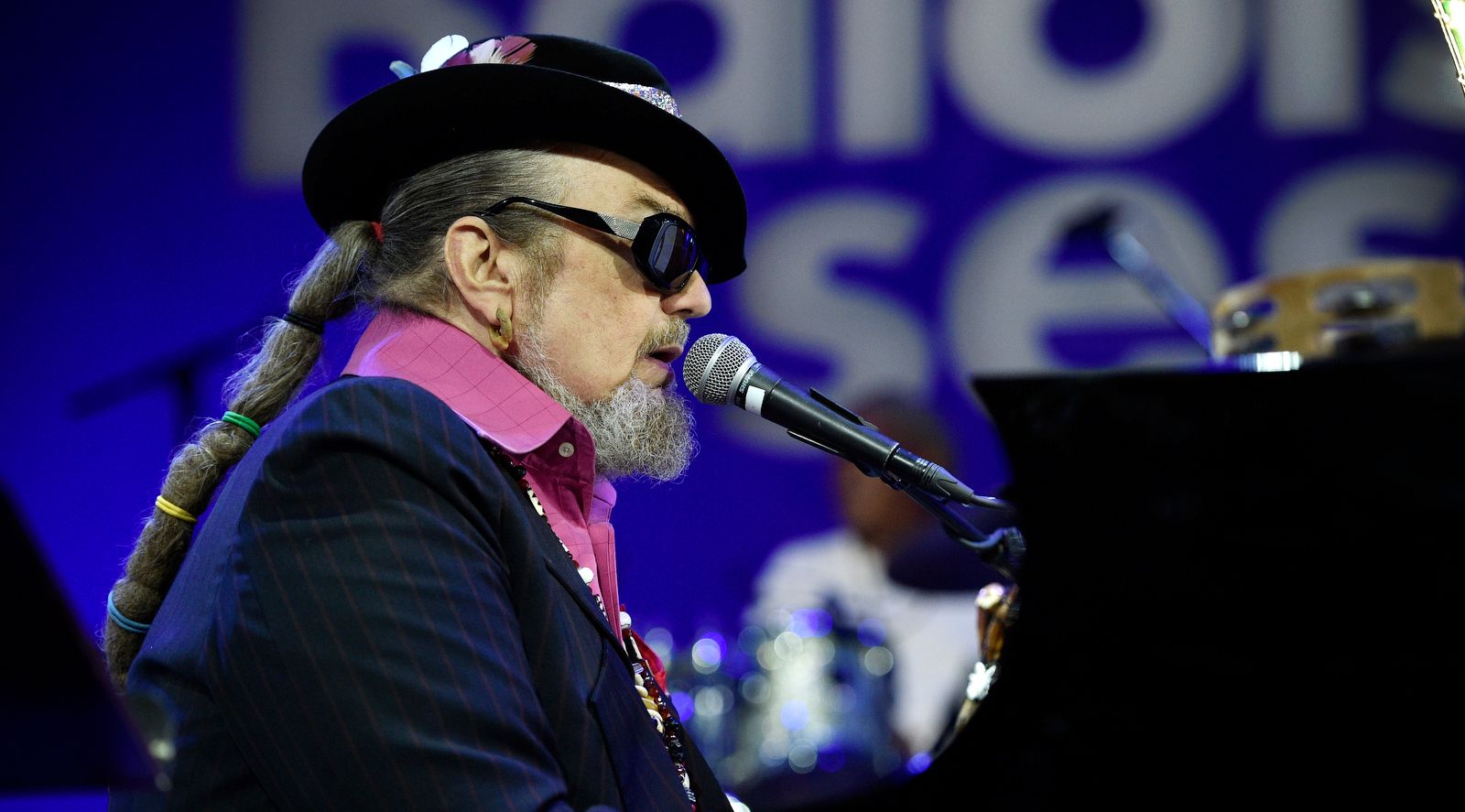 Tue, 11. Nov 2014, 9.45 PM | Border Crosser
Louis Armstrong was the king of jazz and pop long before Michael Jackson. Now it is high time for someone to pay him tribute, and no one can do it better than Dr. John. He's the best thing that could have happened to the king up in music heaven. A true master of voodoo, he has everything it takes to do justice to the legendary Armstrong. He has that raspy voice, the show talent, the right groove and the street credibility of a bluesman from New Orleans. Monty Alexander hails from the other side of the Gulf, from Jamaica, but he too delves into the musical developments of his youth: calypso, then reggae. Two brilliant masters bring us the music of the Creole region.
Beat Blaser
Line Up
| Artist | Instrument |
| --- | --- |
| Dr. John | Vocals, Piano |
| Sarah Morrow | Musical Director, Trombone |
| Shannon Powell | Drums |
| Dwight Bailey | Bass |
| David Yoke | Guitar |
| Robert Floyd | Keyboard |
| Benjamin Herman | Alto |
| Jelle Schouten | Trumpet |
| Jan van Duikeren | Trumpet |
| Lluc Casares | Tenor |
| Katharina Thomsen | Baritone |
| Arturo Sandoval | Trumpet |
| Telmary Diaz Fernandez | Vocals |
Tue, 10. Nov 1998, 9.45 PM | Blues
Legends like John Lee Hooker and B.B. King have been making blues around the globe for many decades. Dr. John also published his first of hitherto 20 albums more than 40 years ago. His 98-creation «Anutha Zone» was hailed by critics – which was not really surprising considering his two Grammy-winning CDs to date. When the pianist takes the stage a riveting and exotically mysterious ambiance arises.
The Blues-Night was kicked-off by Michael Hill, who the «Chicago Sun-Times» calls the most radical representative of the «Muddy Waters» style of blues.