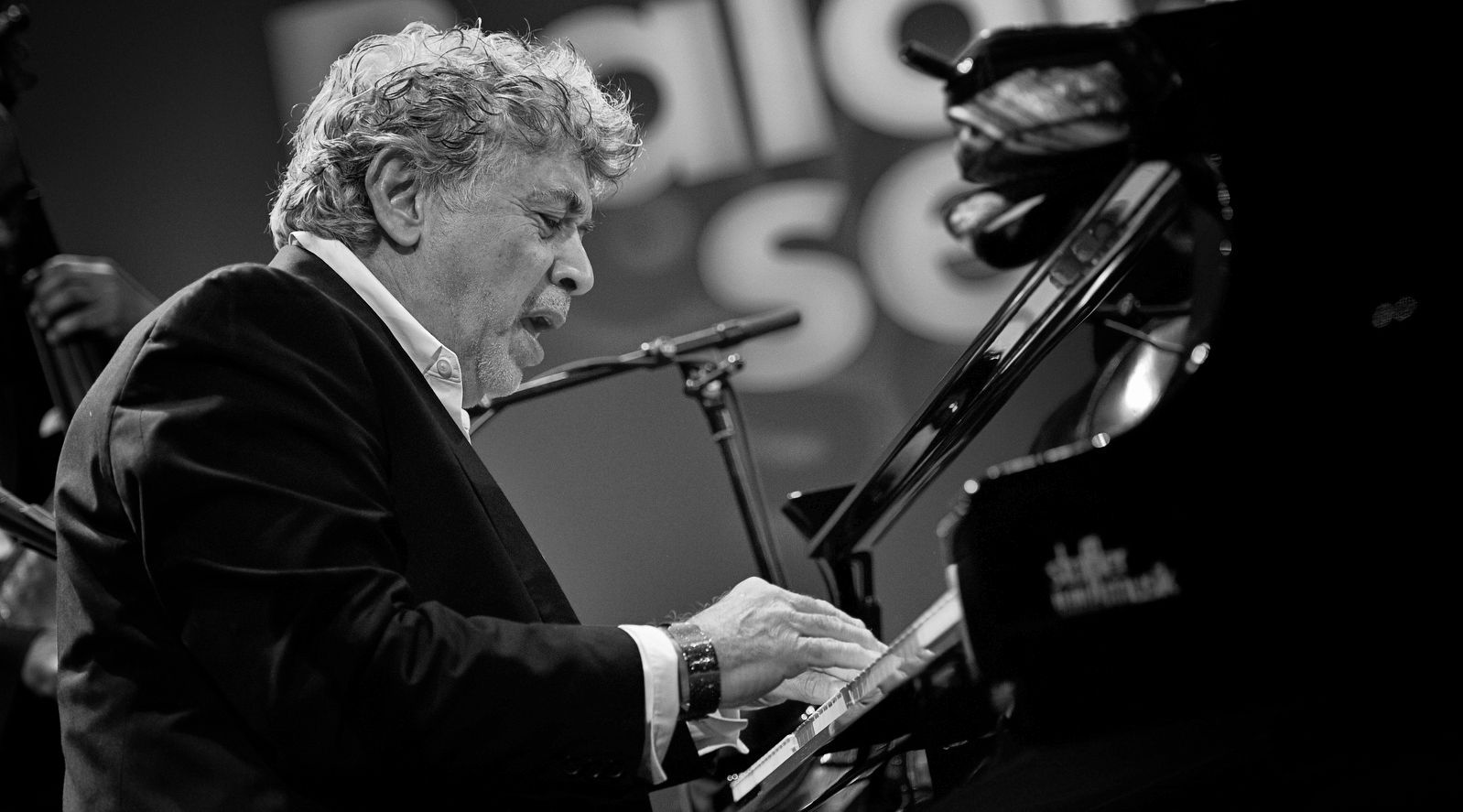 Tue, 11. Nov 2014, 8 PM | Border Crosser
Louis Armstrong was the king of jazz and pop long before Michael Jackson. Now it is high time for someone to pay him tribute, and no one can do it better than Dr. John. He's the best thing that could have happened to the king up in music heaven. A true master of voodoo, he has everything it takes to do justice to the legendary Armstrong. He has that raspy voice, the show talent, the right groove and the street credibility of a bluesman from New Orleans. Monty Alexander hails from the other side of the Gulf, from Jamaica, but he too delves into the musical developments of his youth: calypso, then reggae. Two brilliant masters bring us the music of the Creole region.
Beat Blaser
Line Up
| Artist | Instrument |
| --- | --- |
| Monty Alexander | Piano |
| Gerald Cannon | Acoustic Bass |
| Obed Calvaire | Drums |
| Wayne Escoffery | Saxophone |
| Andy Bassford | Guitar |
| Leon Duncan | Electric Bass |
| Karl Wright | Drums, Percussion |
| Caterina Zapponi | Vocals |
Mon, 16. Oct 1995, 8.30 PM | Mainstream Jazz
He is famous and he was used to bigger halls than the Atlantis, but we knew that Monty's piano sound would come across just right in this setting. His style is Oscar Peterson plus a pinch of Hancock mixed with a shot of the Caribbean. «The most swinging piano playing of our time.» (US press).
Fri, 06. Nov 1987, 8 PM | Alexander the great
An English journalist once coined a very fitting name for this star pianist: Alexander, the Great. His sensitive playing with surprising turns and shifts in rhythm win over the hearts of his listeners within a very short time. He has demonstrated again and again that, in addition to his normal repertoire, he is game for musical dalliances. The audience looked forward to an explosive piano cocktail mix.