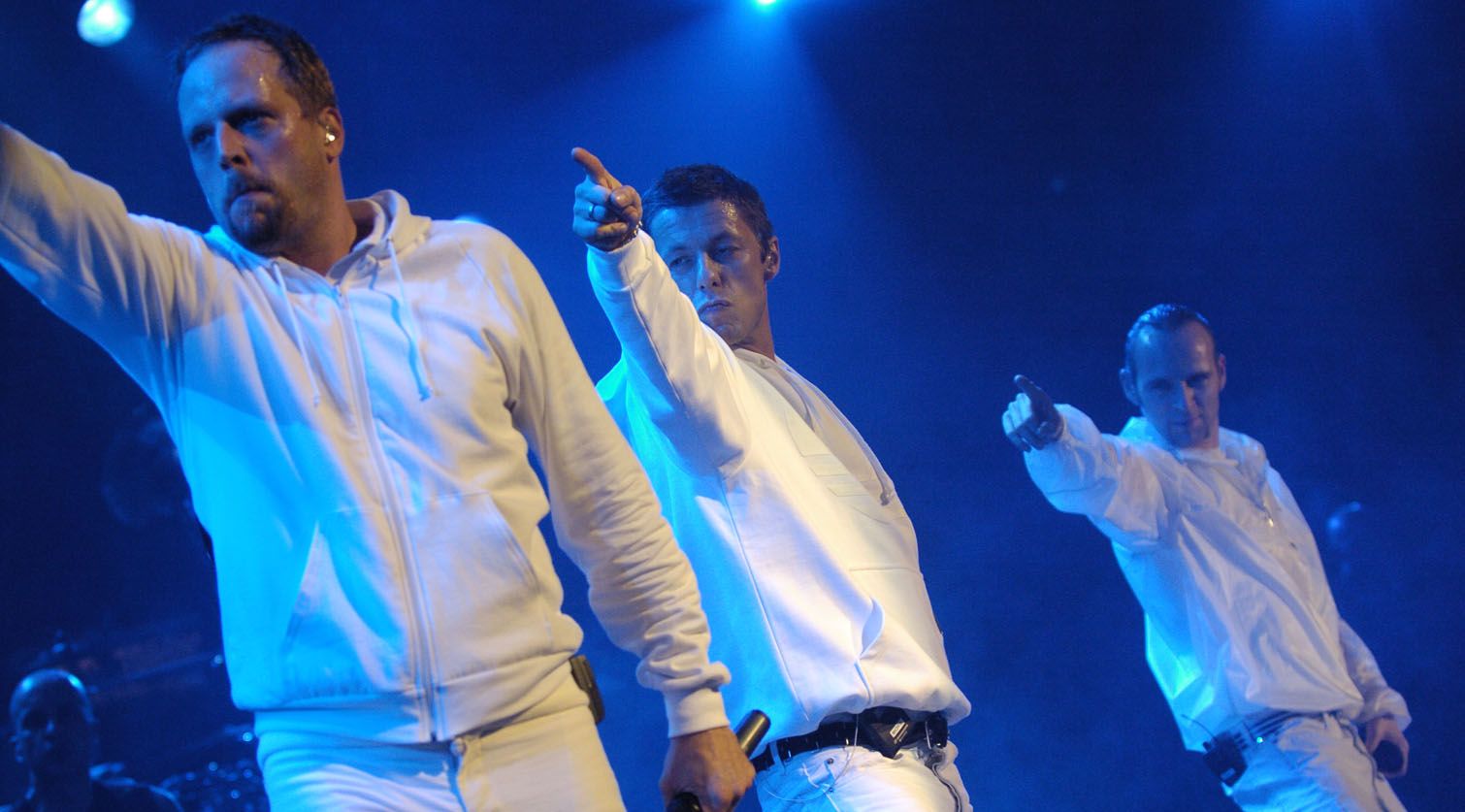 Sat, 20. Nov 2004, 9.15 PM | From Hip to Hop
«Freitags ist sie nie da» (Fridays she is never there), but on the festival's closing day, THEY were here: die Fantastischen Vier, Germany's most successful hip-hop band. The Rappers Smudo, Michi, Thomas D. and And.Ypsilon presented their album «Viel» (Much) and with it they returned in customary freshness, with word plays and catchy grooves, to the stage. «Troy» is the name of  their single, which had already taken the charts by storm.
«Gute Musik» (Good Music) presented the 24-year-old Clueso with his band in the opening act. The closing evening of the festival promised two top-notch German-speaking formations with unbroken creativity and a rapping good closing party.
Andy Strässle
Line Up
| Artist | Instrument |
| --- | --- |
| Smudo | Vocals |
| Thomas D. | Vocals |
| Michi Beck | Vocals |
| Andy | Vocals |
| Lillo Scrimali | Keyboard |
| Flo Dauner | Drums |
| Markus Kössler | Bass |
| Roland Peil | Percussion |
| Markus Birkle | Guitar |
| Inga Lühning | Backing Vocals |
| Jackie Bredie | Backing Vocals |