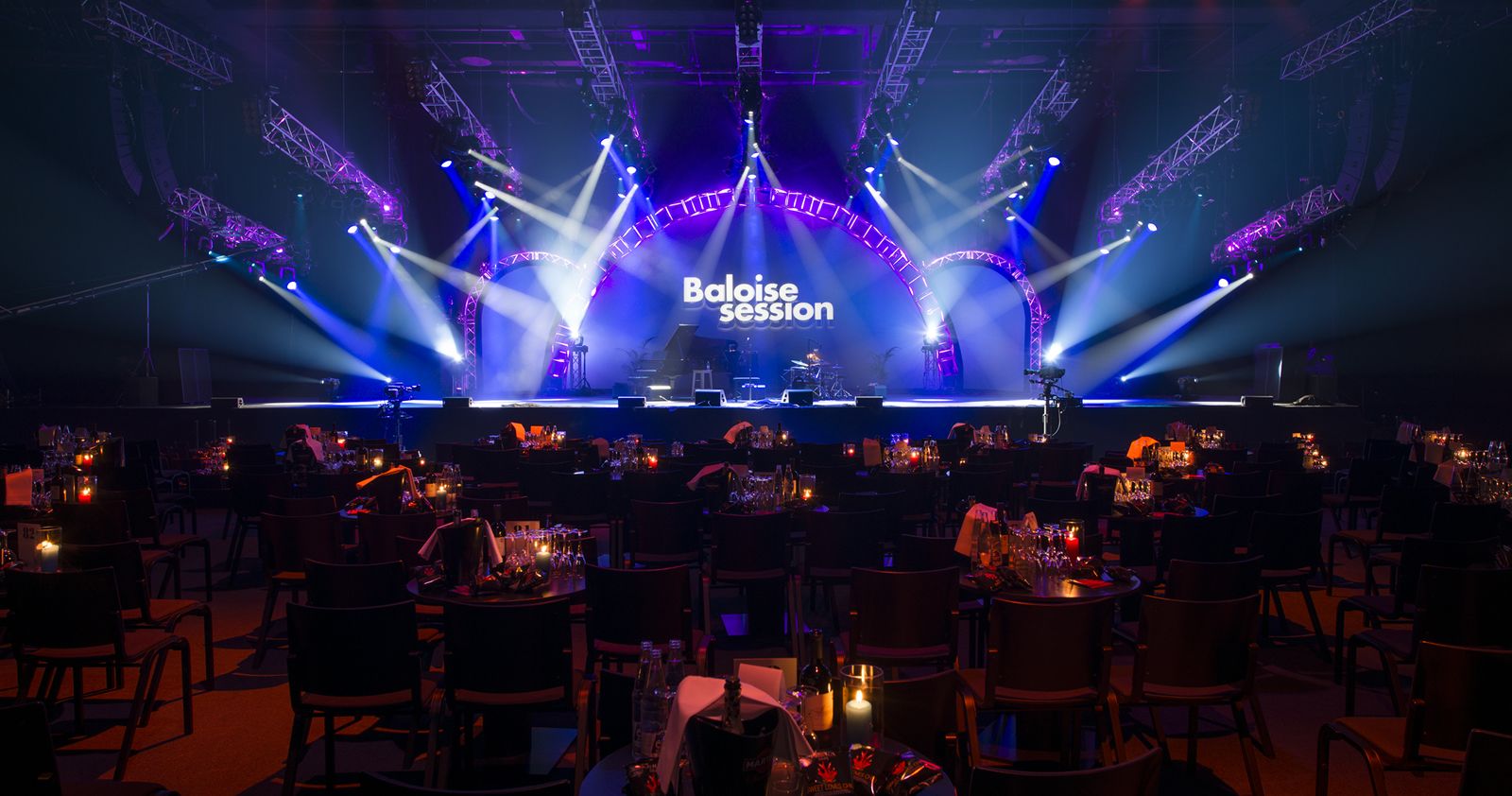 The Baloise Session in Basel has been writing music history for 37 years. Musical legends like Miles Davis, Nina Simone, Ray Charles or James Brown have enriched our festival. But also stars of today Eric Clapton, Elton John, P!nk or Alicia Keys have set the magical and intimate concert hall of the Baloise Session «on fire».
Goodbye AVO SESSION Basel – Welcome BALOISE SESSION
2012
Pictured left to right: Beatrice Stirnimann, Avo Uvezian, Matthias Müller, Hans-Kristian Hoejsgaard (CEO Oettinger Davidoff Group)
During the construction of the new event hall, the AVO SESSION Basel took place at the Musical Theater Basel with concert seating. The 2012 festival edition marked the end of the current festival name and the festival's partnership with presenting sponsor AVO Cigars. It was announced that starting in 2013, the festival would be called Baloise Session with the new presenting sponsor Baloise and would take place at the Congress Center Basel in the new event hall designed by Herzog & de Meuron.