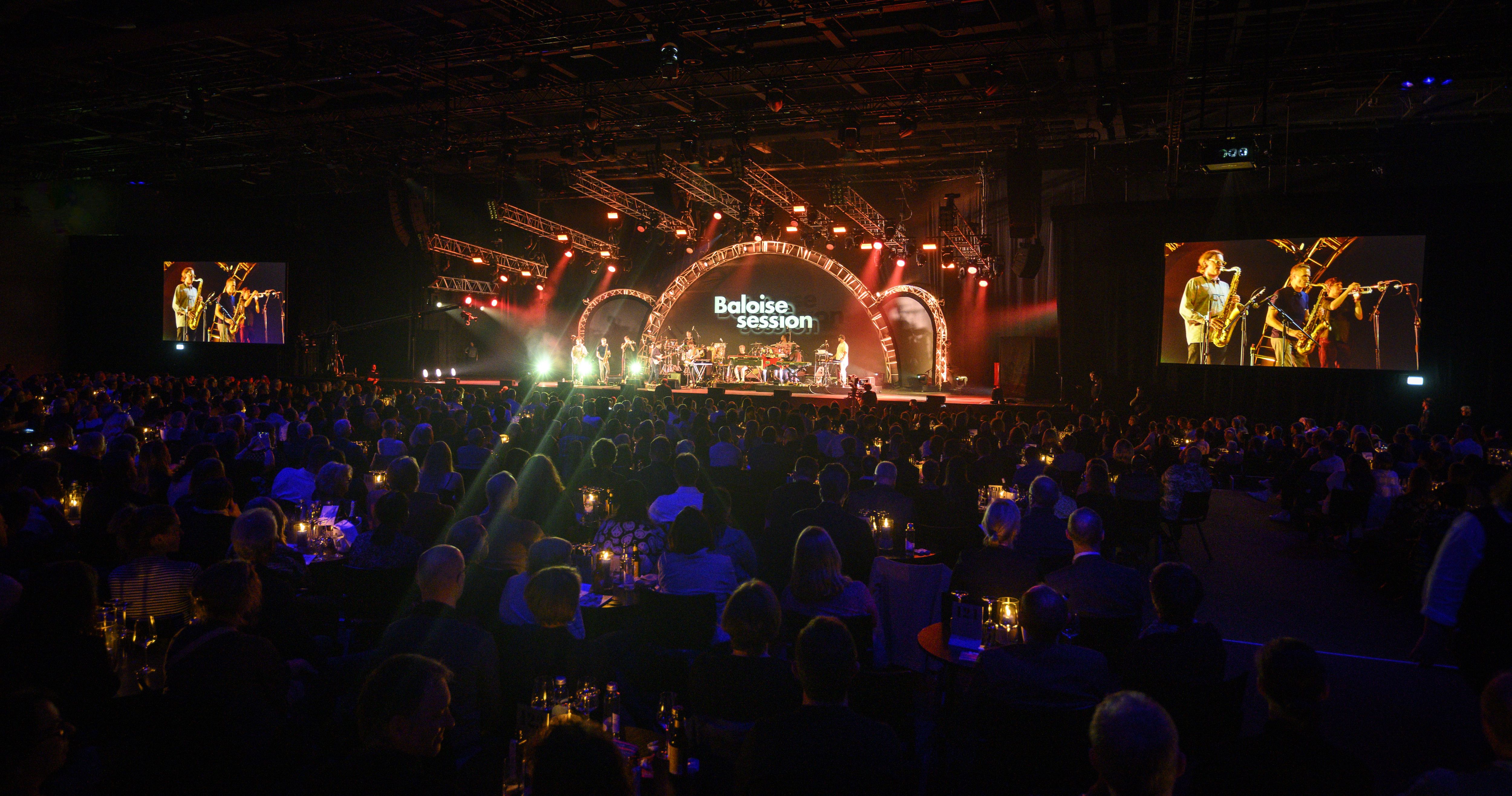 The Baloise Session in Basel has been writing music history for 37 years. Musical legends like Miles Davis, Nina Simone, Ray Charles or James Brown have enriched our festival. But also stars of today Eric Clapton, Elton John, P!nk or Alicia Keys have set the magical and intimate concert hall of the Baloise Session «on fire».
Baloise Session @home
2020-2021
Baschi at Baloise Session @home 2021
March 2020: Switzerland goes into lockdown. We immediately launch the virtual concert series Baloise Session @home together with presenting sponsor Basler Versicherungen. The aim: to entertain the population with the soul food of music and to ensure concert performances for the music scene.
In May, the Corona-related festival cancellation and the joint decision to continue the Baloise Session @home livestream series until the end of December 2020.

Each show will be supplemented with a personal interview of the performing artists and a nationwide media campaign will be launched to expand the reach.
The second festival cancellation in January 2021 will be followed by the extension of the series until December 2021 and the transformation to a hybrid livestream hospitality event in the summer.
The 22 interviews and livestreams with great acts such as Stephan Eicher, Milow, Anna Rossinelli, BLAY and Mario Biondi will become an emotional contemporary document of the pandemic.