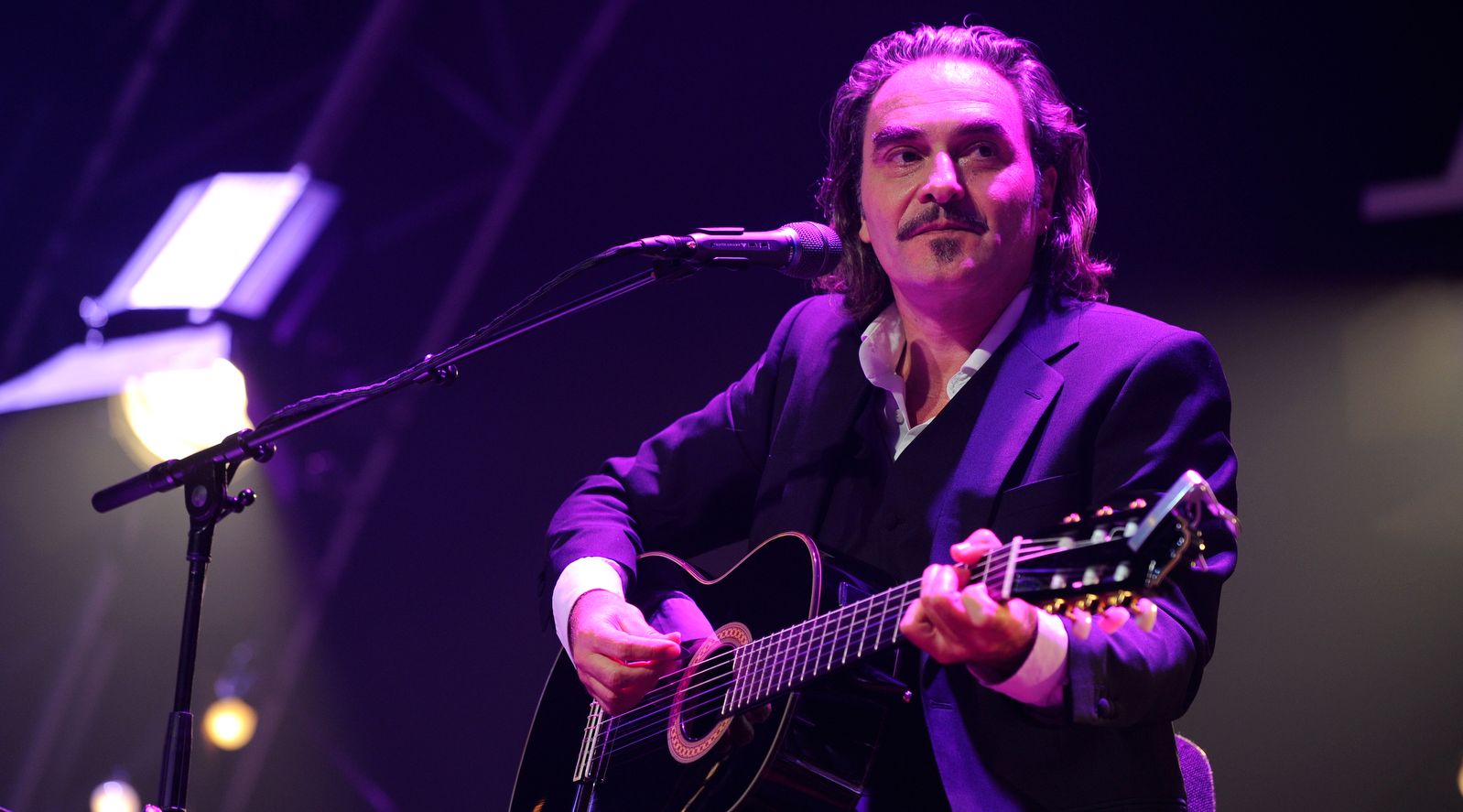 Mon, 30. Nov 2020, 6.30 PM | Baloise Session @home
We are looking forward to a «Rendez-Vous» with the great Swiss chansonnier Stephan Eicher! The thoroughbred musician honours us with a very special Baloise Session @home. Celebrate his 40th stage anniversary with us!
Fri, 21. Oct 2011, 9.45 PM | Opening Night
A lost property office is a wondrous place. Objects are sometimes turned in, but never missed; sometimes sought, but never found. Rummaging about in music's lost and found, Stephan Eicher stumbled upon musicians Heidi Happy, Hank Shizzoe and Olivier Koundouno, who then appeared with the master himself to present their dusted off and reinvented treasures. It was a unique concert evening featuring some pieces that may be tarnished, however, with a bit of polish, they still shined. Leading up to this musical potpourri was the soft and mystical Scottish singer KT Tunstall. With the simplest of means, she knows how to create gripping, intense walls of sound, which are not only poetic, but also hard rocking and raw.
Zeno van Essel
Line Up
| Artist | Instrument |
| --- | --- |
| Stephan Eicher | Vocals, Guitar |
| Heidi Happy #831 | Vocals, Vibraphone |
| Hank Shizzoe #847 | Bouzouki, Guitar |
| Simon Baumann | Drums |
| Baptiste Germser | Bass, Frenchhorn |
| Johan Renard | Violin |
| Fred Pallas | Viola |
| Oliver Koundouno | Cello |
Sun, 09. Nov 2003, 9.45 PM | French Connection
Ex supermodel Carla Bruni landed a surprise hit in the French charts with "Quelqu'un m'a dit", occupying the number one spot for several weeks. Musically, her debut album was also a surprise. In a husky, sexy voice, Bruni presents thoughtful, poetic songs. In a first for Basel, Carla Bruni's set as the opening act for Stephan Eicher was the first time that she has ever performed a public concert.
Talking about his hit album "Taxi Europa", Stephan Eicher said: "I didn't want to take any musical detours." And it's true that the francophile Swiss musician has not been this relaxed in a long time.
As "the French Connection", Bruni and Eicher were a musical highlight of the session.
Andy Strässle