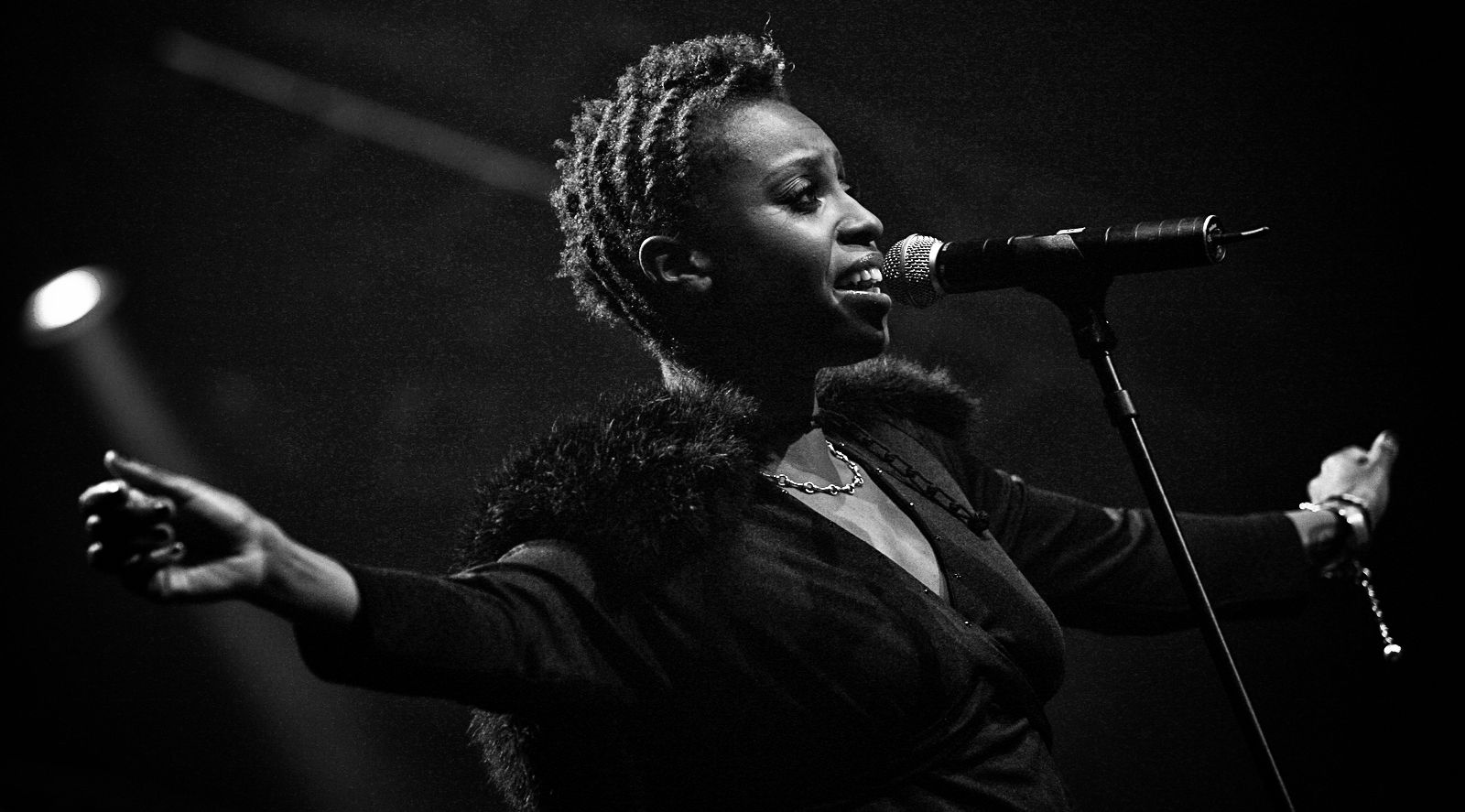 Wed, 27. Oct 2010, 9.45 PM | Chilling Beats
It was a stroke of luck that the Godfrey brothers and Skye Edwards reunited to reform Morcheeba. Their solo projects were like honey without the sugar. With their album «Blood Like Lemonade» - released in 2010 - their music is pure trip hop once again, totally heavy, yet utterly ethereal all at once. In 1995, the year that Morcheeba was first founded, Terence Trent D'Arby found happiness when he changed his name to Sananda Maitreya. From the longing urgency of his earlier sound, a relaxed soulful sound has emerged, the sound of someone who has truly found himself. His message: Love life.
Christian Hug
Line Up
| Artist | Instrument |
| --- | --- |
| Ross Godfrey | Musician |
| Shirley Gordon (Skye) | Vocals |
| Steven Gordon | Musician |
| Andrew Nunn | Musician |
| Andrew Robertson | Musician |
| James Anthony | Musician |
Sat, 11. Nov 2006, 8 PM | Black & White
The album of the Swiss band Lunik «Preparing To Leave» entered the Swiss charts at number one in 2006. There is still a gentle undercurrent of sweet melancholy in their songs, and Jaël's enchanting voice has never sounded better.
After her successful trip-hop years with Morcheeba Skye Edwards has quickly learned how to take control of her musical future. With the help of her bassist and husband Steve Gordon and former Madonna producer Pat Leonard she has written her own folksy songs that are ideal for the current fashion for singer-songwriters.
Matthias Wilde / Martin Schäfer
Line Up
| Artist | Instrument |
| --- | --- |
| Skye Edwards | Vocals |
| John Robertson | Guitar |
| Steve Gordon | Bass Guitar |
| Michael Edwards | Keyboard |
| Martin Carling | Drums |