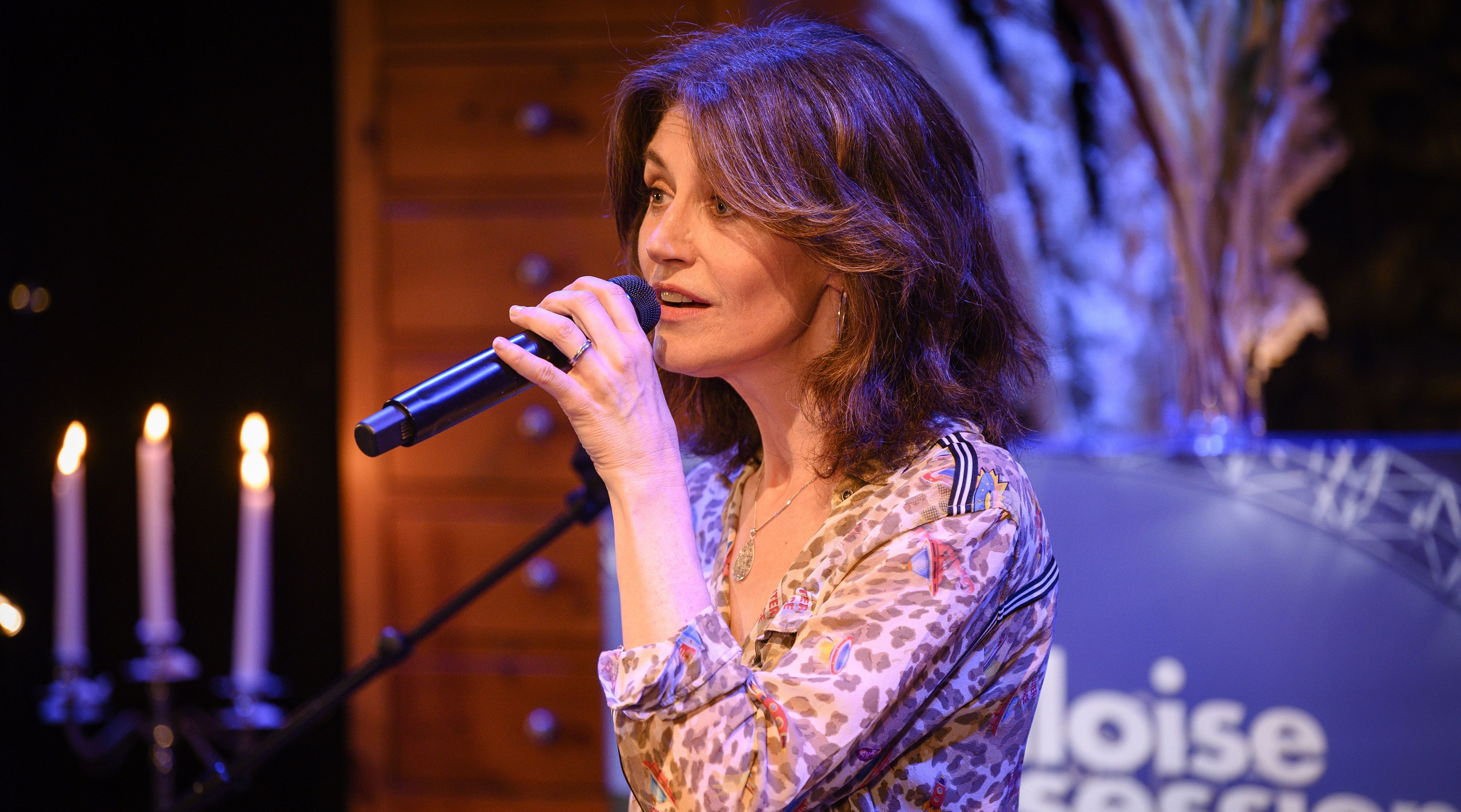 Mon, 28. Jun 2021, 7 PM | Baloise Session @home
We invite you to the next Baloise Session @home: Experience the pop singer Sina from the Valais reduced to the essence of her music, her stories, her voice. We look forward to an entertaining and intimate «Moon Night»!
Line Up
| Artist | Instrument |
| --- | --- |
| Sina | Vocals |
| Michael Chylewski | Backing Vocals, Guitar |
| Peter Wagner | Backing Vocals, Guitar |
Mon, 03. Nov 2008, 8 PM | Songs Of Heaven
Roger Hodgson is the voice of «Give a Little Bit», »Logical Song», «Breakfast in America», «It's Raining Again» and many other Supertramp hits. At the pinnacle of his career, he decided to leave it all and devote his time to his family. Now he is back better than ever, with his hits and his solo programme.
Sina is the most successful female dialect singer in Switzerland. With «In Wolkä fischä», released at the beginning of this year, this native of Valais presents her best album ever. She is versatile, but always stays true to herself. On stage, Sina is truly in her element. Her voice and her charm win us over completely.
Matthias Wilde
Line Up
| Artist | Instrument |
| --- | --- |
| Sina | Vocals |
| Orlando Ribar | Drums |
| Pele Loriano | Guitar, Keyboard |
| Lukas Schwengeler | Guitar |
| Michael Chylewski | Contrabass, E-Bass |
| Stephan Geiser | Trumpet |
| Till Grünewald | Saxophone |
| Nina Thöni | Trombone |
| Michael Wernli | Violoncello |
Tue, 06. Nov 2007, 8 PM | Swiss Made
There are songs that have made Swiss rock history. "I schänke Dir mis Härz" by Kuno Lauener is one of them. Or "Scharlachrot" by Büne Huber. The Swiss Jazz Orchestra has delivered the freshest and jazziest versions of some of the most memorable Swiss evergreens. For this project, these experienced jazz artists were united with Swiss rock performers: Büne, Sina, Philipp Fankhauser, Kuno, Freda A. Goodlett and others made the trip to Basel for this joint concert. Another top act of the evening was Florian Ast. Almost the entire Swiss music scene appeared in this one-of-a-kind project: Hopp Schwiiz.
Lukas Müller
Line Up
| Artist | Instrument |
| --- | --- |
| Kuno Lauener | Vocals |
| Büne Huber | Vocals |
| Sina #821 | Vocals |
| Philipp Fankhauser #1278 | Vocals |
| Freda Goodlett | Vocals |
| Schmidi Schmidhauser | Vocals |
| Hendrix Ackle | Vocals |
| Stephan "Gesa" Geiser | Lead Trumpet |
| Johannes Walter | Trumpet II |
| Daniel Woodtli | Trumpet III |
| Thomas Knuchel | Trumpet IV |
| René Mosele | Trombone I |
| Vincent Lachat | Trombone II |
| Andreas Tschop | Trombone III |
| Dirk Amrein | Bass, Trombone |
| Adi Pflugshaupt | Lead Alto Saxophone |
| Jürg Bucher | Alto Saxophone |
| Till Grünewald | Tenor Saxophone I |
| Klaus Widmer | Tenor Saxophone II |
| Marc Schödler | Bari-Saxophone |
| Marco Figini | Guitar |
| Wolfgang Zwiauer | Electric Bass |
| Lorenz Beyeler | Acoustic Bass |
| Marco Jeger | Hammond, Keyboard, Piano |
| Philip Henzi | Keyboard, Piano |
| Peter Haas | Drums |
| Tobias Friedli | Drums, Percussion |
| Karin Raster | Backing Vocals |
| Sybille Fässler | Backing Vocals |