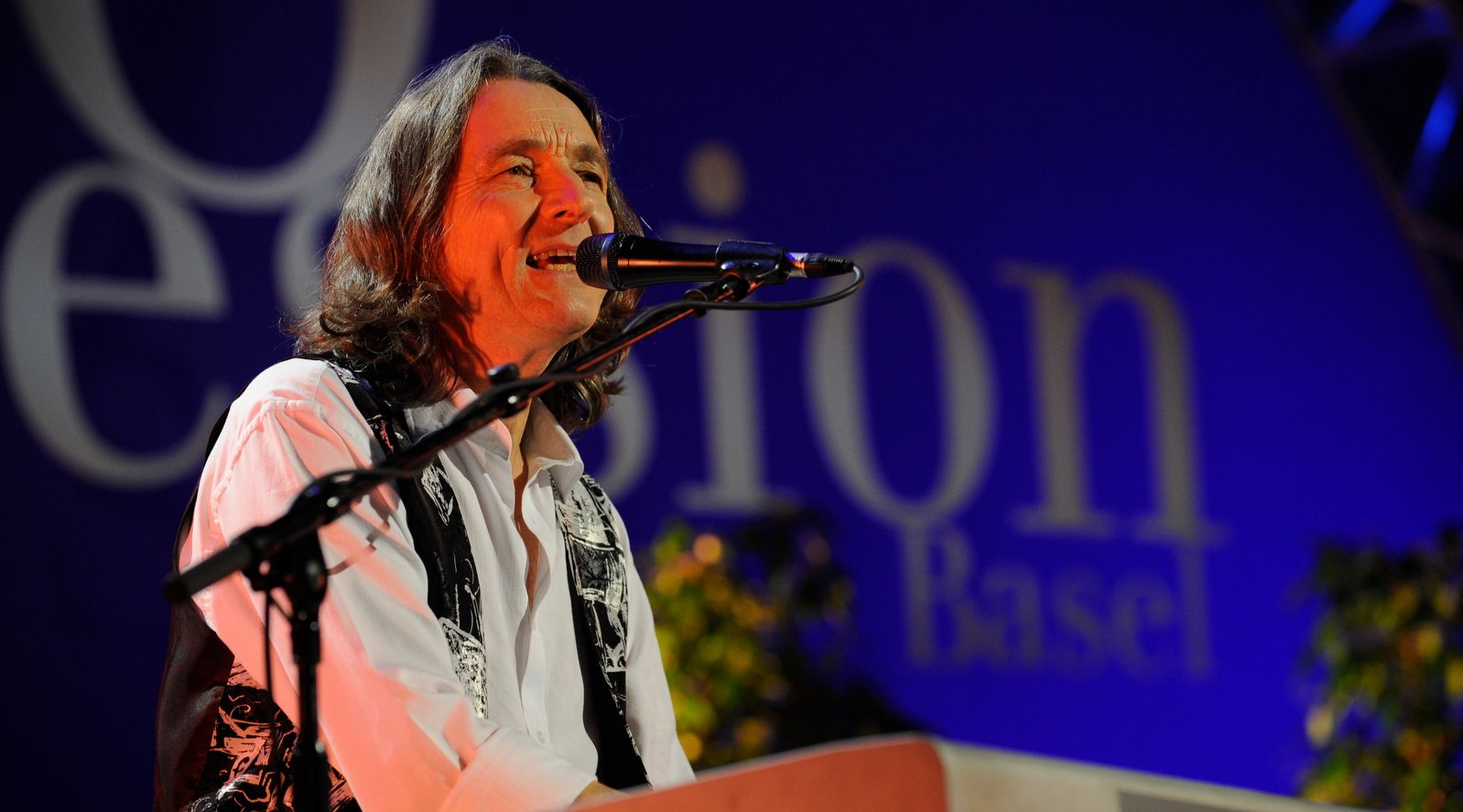 Mon, 03. Nov 2008, 9.45 PM | Songs Of Heaven
Roger Hodgson is the voice of «Give a Little Bit», »Logical Song», «Breakfast in America», «It's Raining Again» and many other Supertramp hits. At the pinnacle of his career, he decided to leave it all and devote his time to his family. Now he is back better than ever, with his hits and his solo programme.
Sina is the most successful female dialect singer in Switzerland. With «In Wolkä fischä», released at the beginning of this year, this native of Valais presents her best album ever. She is versatile, but always stays true to herself. On stage, Sina is truly in her element. Her voice and her charm win us over completely.
Matthias Wilde
Line Up
| Artist | Instrument |
| --- | --- |
| Roger Hodgson | Vocals, Keyboard |
| Aaron MacDonald | Saxophone |
Fri, 31. Oct 2008, 9.45 PM | Opening Night
Roger Hodgson's name may not sound familiar, but the same cannot be said for his voice. As the singer and songwriter of countless hits, he was instrumental in shaping Supertramp's sound. Now performing as a solo artist, he works his magic on his audience with his big hits and with his voice.
With «Time after Time», Cyndi Lauper wrote one of the most beautiful and most covered songs. This expressive singer shaped pop history with taste and class. Cyndi Lauper, an extroverted New Yorker with Swiss roots, presented her new album and her hits.
Matthias Wilde
Line Up
| Artist | Instrument |
| --- | --- |
| Roger Hodgson | Vocals, Keyboard |
| Aaron MacDonald | Saxophone |