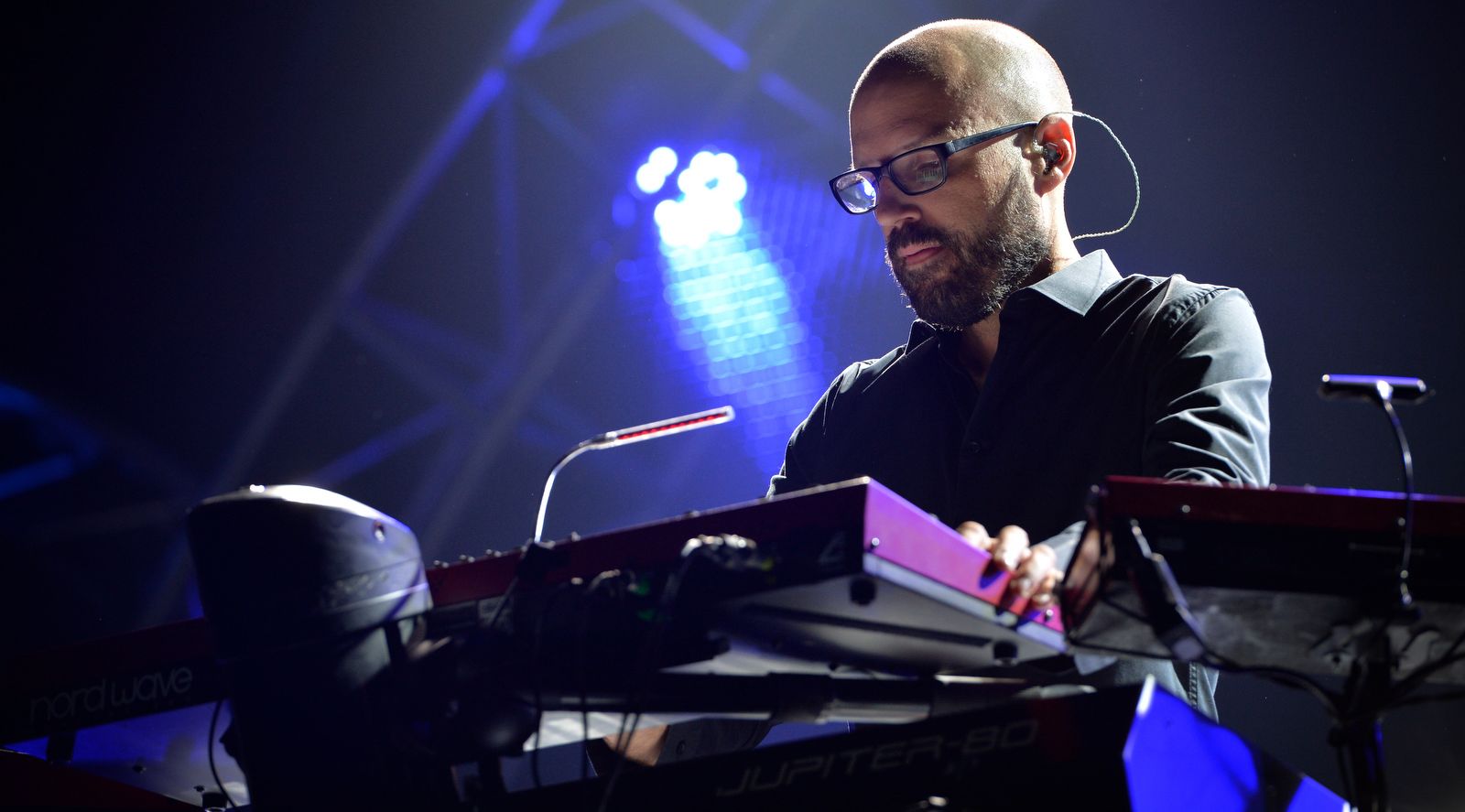 Fri, 31. Oct 2014, 8 PM | Sound Inventors
Life would be depressing if we did not constantly reinvent ourselves. Bryan Ferry, the world's best-dressed man, has clothed pop music with high fashion for over 40 years. His newest project is arranging the Roxy Music classics in the swinging jazz style of the 1920s. Schiller's inspiration, however, comes from trips around the world. Their sound, a mix of chill-out and dance floor music, takes us on a journey into sound worlds that evoke feelings of joy.
Christian Hug
Brought to you with the generous support of the «Friends of the BALOISE SESSION».
Line Up
| Artist | Instrument |
| --- | --- |
| Christopher von Deylen | Keyboard, Synthesizer |
| Cliff Hewitt | Electronic Drums |
| Martin Roberts | Keyboard |