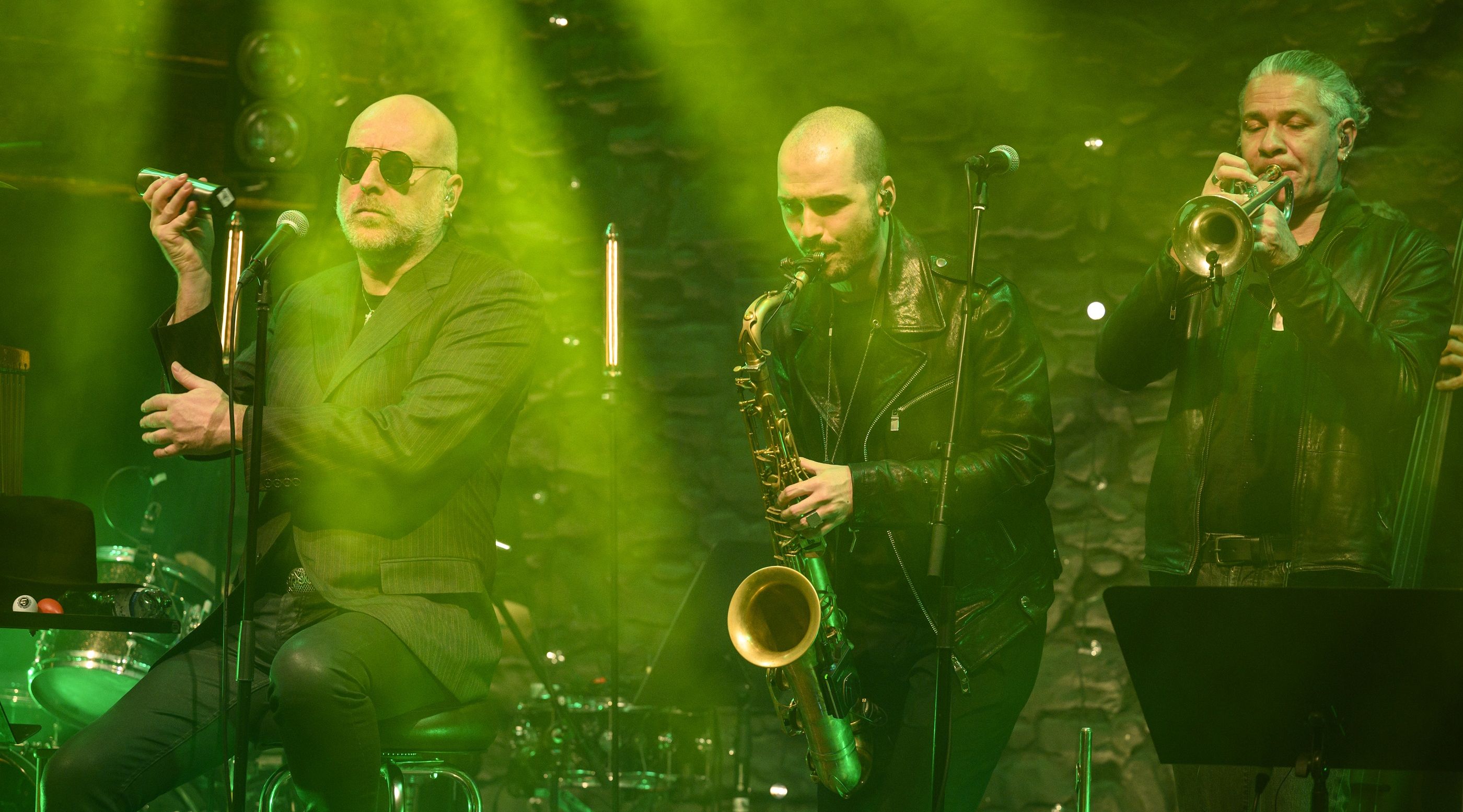 Mon, 22. Nov 2021, 7 PM | Baloise Session @home
«Catch the sunshine» with Mario Biondi! Let your musical soul be warmed by today's most charismatic soul jazz singer. He will thrill you in his Baloise Session @home with lively soul jazz, strong funk grooves and tender soul ballads. Listening pleasure guaranteed!
Line Up
| Artist | Instrument |
| --- | --- |
| Mario Biondi | Vocals |
| Massimo Greco | Keyboard |
| David Florio | Guitar, Percussion |
| Massimiliano Laganà | Bass |
| Marco Scipione | Saxophone |
| Fabio Buonarota | Trumpet |
| Christian Capiozzo | Drums |
Tue, 27. Oct 2015, 8 PM | 2 Sides of Italy
One evening, one country, two voices: First, the cantautore (singer-songwriter) Francesco De Gregori: For over 40 years, he has stayed true to his craft. It's no wonder he is seen as one of the greatest cantautori of all times. Songs like «Viva L'Italia» and albums like «Canzoni d'Amore» were made to last forever. The other Italian voice is soul crooner Mario Biondi. He sings in English – as the son of a cantautore, a daring choice. And yet, in 2006, this Sicilian already managed to soar with ease to the top of the international soul music scene with his debut album «Handful of Soul».
Christian Hug
Line Up
| Artist | Instrument |
| --- | --- |
| Mario Biondi | Vocals |
| Massimo Greco | Keyboard |
| David Florio | Guitar, Percussion |
| Alessandro Lugli | Drums |
| Federico Malaman | Bass |
| Marco Scipione | Saxophone |
| Fabio Buonarota | Trumpet |