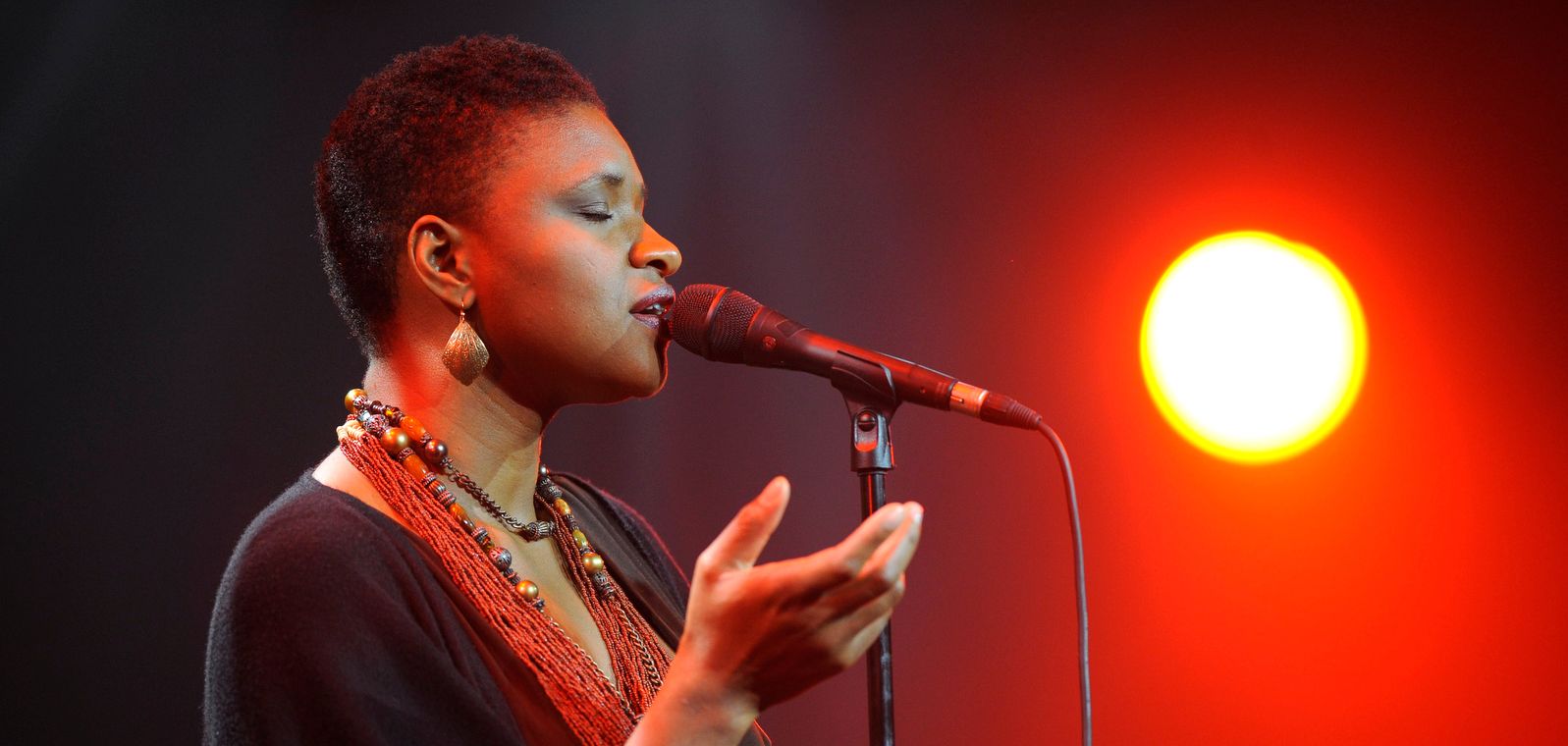 Mon, 07. Nov 2011, 9.45 PM | It's all about Jazz
Jazz is a «Bitches Brew» of everything that rang out in New Orleans a hundred years ago and it's also the basis of American pop music. She may not be a pure jazz lady, but the wonderful singer Lizz Wright mixes gospel, pop and jazz to transcend the boundaries of genre and the legendary duo Richard Bona and Raul Midón combine African, Latin-American and European music to surpass generic boundaries. It's world music at its best – a feast for the senses. And in the end…it's all about jazz!
Beat Blaser
Line Up
| Artist | Instrument |
| --- | --- |
| Lizz Wright | Vocals |
| Robin Macatangay | Guitar |
| Marvin Sewell | Guitar |
| Nick D'Amato | Bass |
| Jano Rix | Drums |
Fri, 04. Nov 2005, 8 PM | A Night of Songs
Francesco De Gregori first found fame north of the Alps over thirty years ago with "Viva l'Italia", a profound song that was a declaration of love for a country which never ceases to cause even the most hardened optimists misgivings. Now, with his latest CD "Pezzi" (Pieces), De Gregori once again proves his pedigree as a "cantautore" and heir apparent to Bob Dylan and Leonard Cohen, the role models to whom he is musically closer than ever before.
Also invoking the great tradition of American songs the same evening will be 25-year-old jazz singer Lizz Wright, a true discovery whose repertoire of classics ranges from the swing era to the folk-rock of Neil Young. She topped the jazz charts in summer 2005.
Martin Schäfer
Line Up
| Artist | Instrument |
| --- | --- |
| Lizz Wright | Vocals |
| Ede Wright | Vocals, Guitar |
| Marvin Sewell | Guitar |
| Massimo Biolcati | Bass |
| Tyrell "Rock" Deadrick | Vocals, Drums |