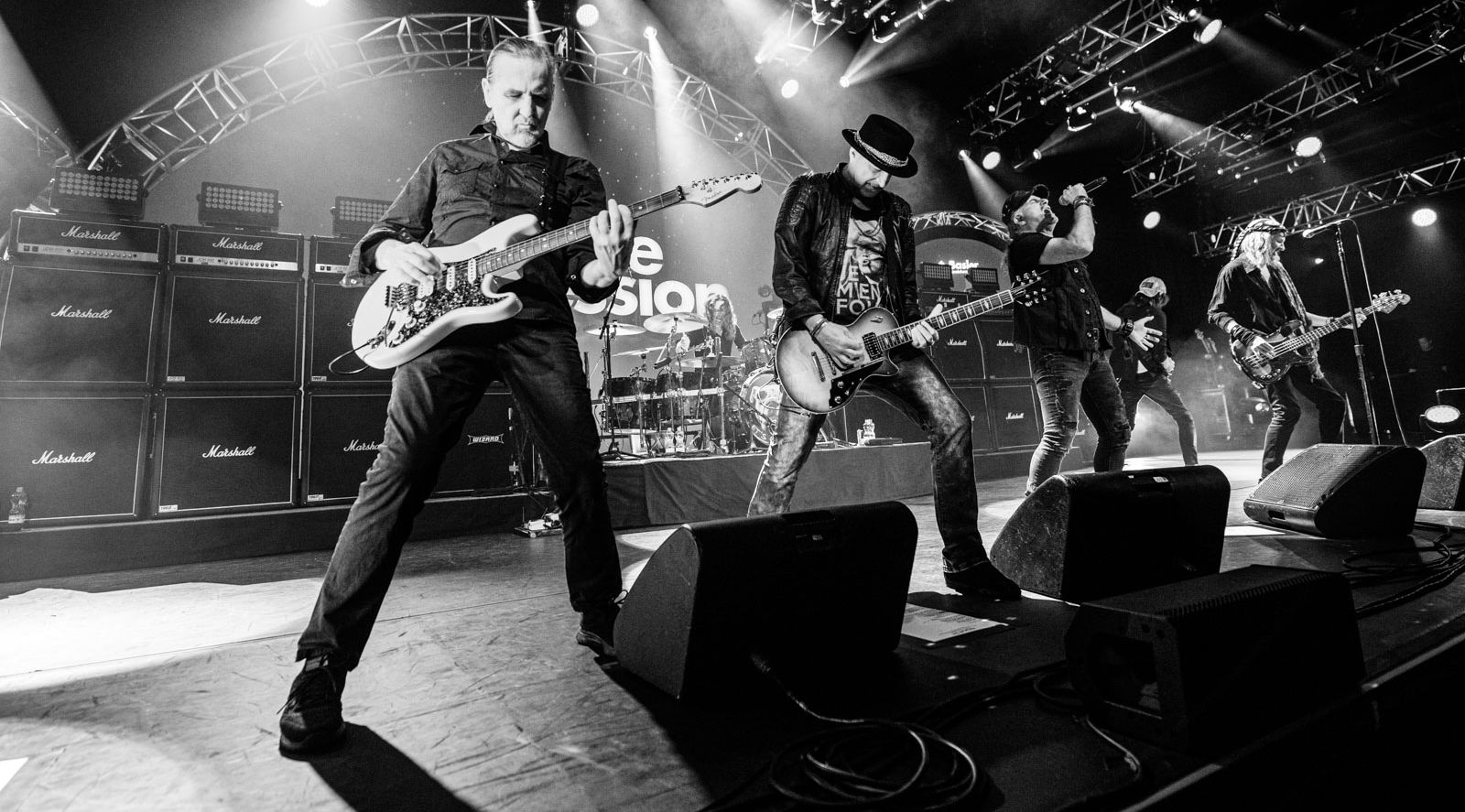 Thu, 31. Oct 2019, 9.45 PM | Rock On and Off
For decades Krokus has been synonymous with straight-up, quality-conscious hard rock. Madrugada craft heavy, melancholic sounds. An evening like a thunderstorm. Krokus has conquered the world with thunder and lightning, hard licks, strong refrains and Swiss precision. For decades they have been among the finest the hard rock scene has to offer – and now, hard to believe, they are on a farewell tour. By contrast, Madrugada from Norway sweep the stage like a tempest. Dark clouds and cold winds characterise the music of this band, which has had to take some hard knocks in its history, and it crafts these experiences live into spectacular sound sculptures.
Christian Platz
Line Up
| Artist | Instrument |
| --- | --- |
| Marc Storace | Vocals |
| Chris von Rohr | Bass |
| Fernando von Arb | Lead Guitar |
| Mandy Meyer | Lead Guitar |
| Mark Kohler | Rhythm Guitar |
| Flavio Mezzodi | Drums |
Thu, 06. Nov 2014, 8 PM | Rock Legends
It was the time when rock anthems moved the young generation to break down the barriers that were holding back the world. In the late seventies, the British-American rock group Foreigner and their kindred spirits in Switzerland, Krokus from Solothurn, rang out of countless loudspeakers everywhere with unforgettable songs like «Cold As Ice», «Urgent», «Juke Box Hero» or «Bedside Radio», «Tokyo Nights» and «Rock City». The rebellion of that time may have died down, but the power of their songs and their live performances have not lost any of its intensity: these rock legends are more alive than ever! 
Zeno van Essel
Line Up
| Artist | Instrument |
| --- | --- |
| Marc Storace | Vocals |
| Mark Kohler | Guitar |
| Mandy Meyer | Guitar |
| Fernando von Arb | Guitar |
| Flavio Mezzodi | Drums |
| Christoph von Rohr | Bass |