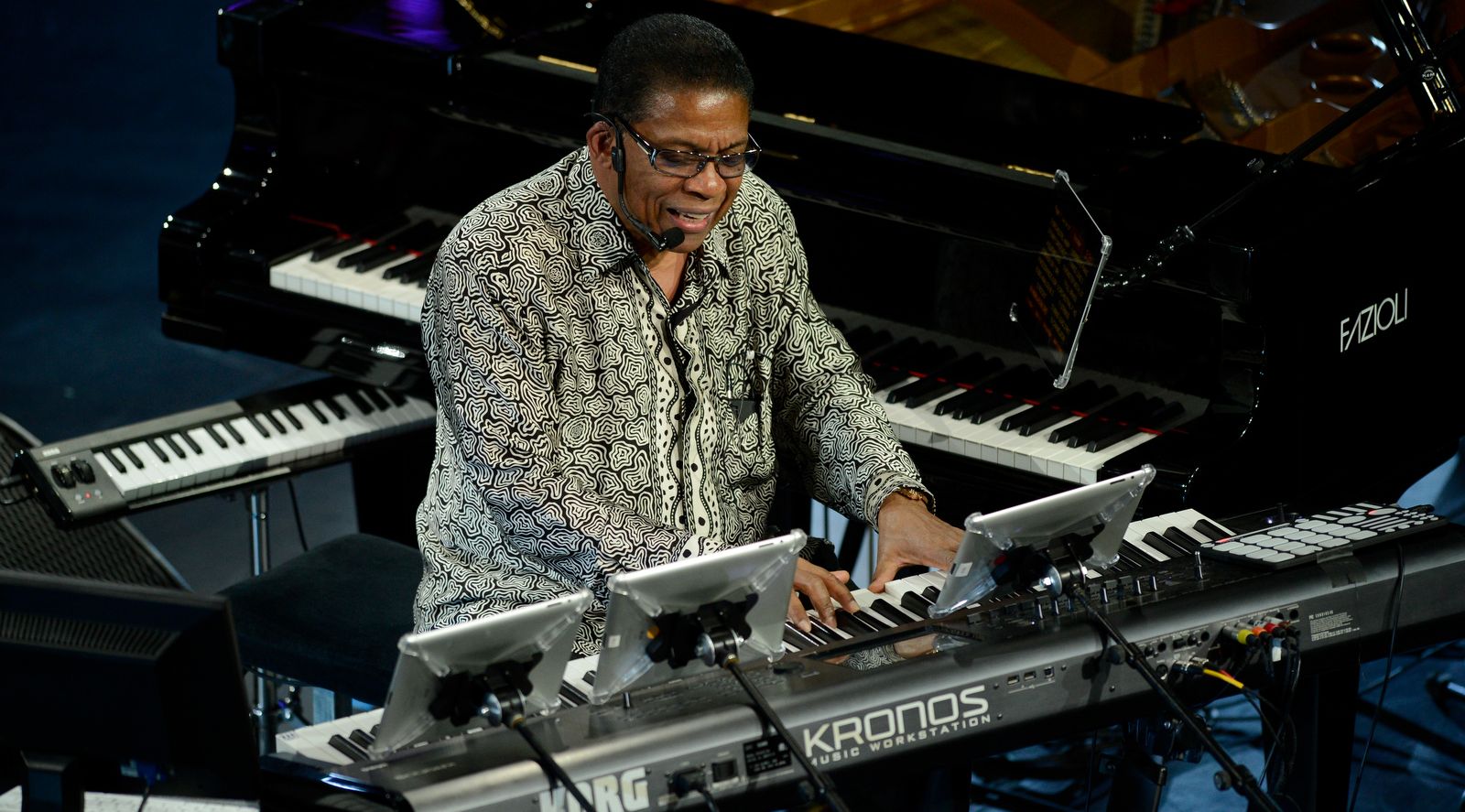 Sat, 27. Oct 2012, 9.45 PM | Best of Jazz
Art moves us when artists share a part of their lives in it. «Art is always a risk», Mani Matter once said; If you aren't ready to take that risk, you have nothing to say. Herbie Hancock and Melody Gardot are great artists, because they are on a constant journey. Hancock has not stopped for the past five decades; Gardot for one. Both are jazz artists, but they fearlessly transcend genre boundaries in their quest to find something that has never been heard before. Both artists want to share a piece of themselves in their music as they reach out to the listener, keeping it simple, yet creating great art, with all of the risk.
Beat Blaser
Line Up
| Artist | Instrument |
| --- | --- |
| Herbie Hancock | Lead Vocals, Keyboard |
Fri, 10. Nov 2006, 9.45 PM | Between The Lines
Pianist Herbie Hancock and vocalist Cassandra Wilson can both claim direct lineage to Miles Davis. Wilson once said that she was a 'child' of Miles Davis, while Hancock began his career with this father figure. Both of them keep Davis' heritage alive by combining the courage to keep reinventing themselves and their music with the curiosity to explore new avenues and to keep seeking where others have long since found. Herbie Hancock and Cassandra Wilson are among the most exciting performers in the music business; one a pioneer, the other a frontier runner, yet both artists from whom we can expect the unexpected – music between the lines.
Beat Blaser
Line Up
| Artist | Instrument |
| --- | --- |
| Herbie Hancock | Piano |
| Lionel Loueke | Guitar |
| Nathan East | Bass |
| Vinnie Colaiuta | Drums |
Thu, 22. Oct 1992, 8 PM | A Tribute to Miles Davis
Miles is dead – long live Miles! This attitude united five of the world's most famous jazz performers in a one-of-a-kind collaboration in 1992: For an entire year, they put their own personal projects on hold. In commemoration of the greatest jazz musician of all times, who had died in 1991, they wanted to gift jazz afficionados with a revival of the «Milestones» of jazz. Each of them had performed with Miles Davis for years and was a major star in his own right, having each toured the globe with his own band. It was a truly remarkable constellation, which was the perfect vehicle to reward all of the fans of mainstream, cool and electric jazz with a guaranteed adrenaline rush.