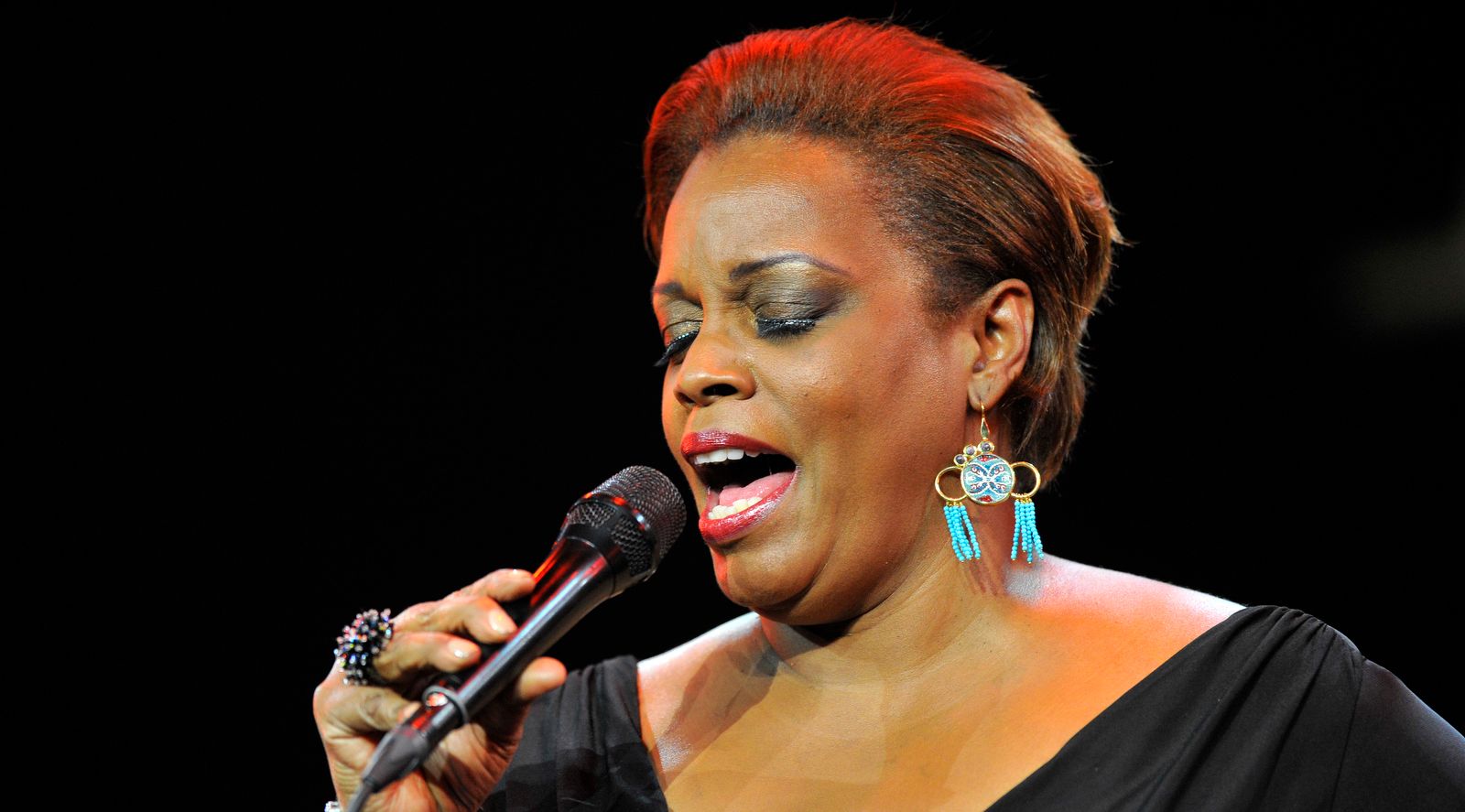 Sat, 13. Nov 2010, 8 PM | Jazz in the Air
The self-assured mother and her hyperactive son: the American Diane Reeves and the Englishman Jamie Cullum may be from different continents and different generations, but they tell the same story, just with different words. The story is about Jazz with a capital J: tough, yet enthralling, dark and introspective, yet spontaneous and swinging like mad, letting both of these exceptional musicians reveal their unique musical personalities: Diane Reeves - ladylike, slightly maternal and Jamie Cullum – wild and naughty, and both of them can swing like nobody else can!
Beat Blaser
Line Up
| Artist | Instrument |
| --- | --- |
| Dianne Reeves | Vocals |
| Peter Martin | Piano |
| Reginald Veal | Bass |
| Tereon Gully | Drums |
Thu, 07. Nov 2002, 8 PM | Jazz Gala
A legendary evening: the great Dave Brubeck, a living legend, elder statesman of jazz, and the wonderful Dianne Reeves on the same stage.
Dave Brubeck was one of the few jazz musicians, who were noticed by a broad spectrum of fans. His hits «Take Five» and «Blues Rondo à la Turk» went around the world.
And maybe Dianne Reeves will also achieve this, because if you have seen her live on stage, you will not forget it soon. Grand old man and divine young lady: a concert highlight.
Beat Blaser
Sun, 15. Oct 1995, 8.30 PM | Vocal Jazz
We had been familiar with her West African and Brazilian roots since her performance in Montreux in 1995. It was no wonder that the star trumpeter Clark Terry had taken the pretty vocalist under his wing. This feisty character singer guaranteed an evening with goose bumps.