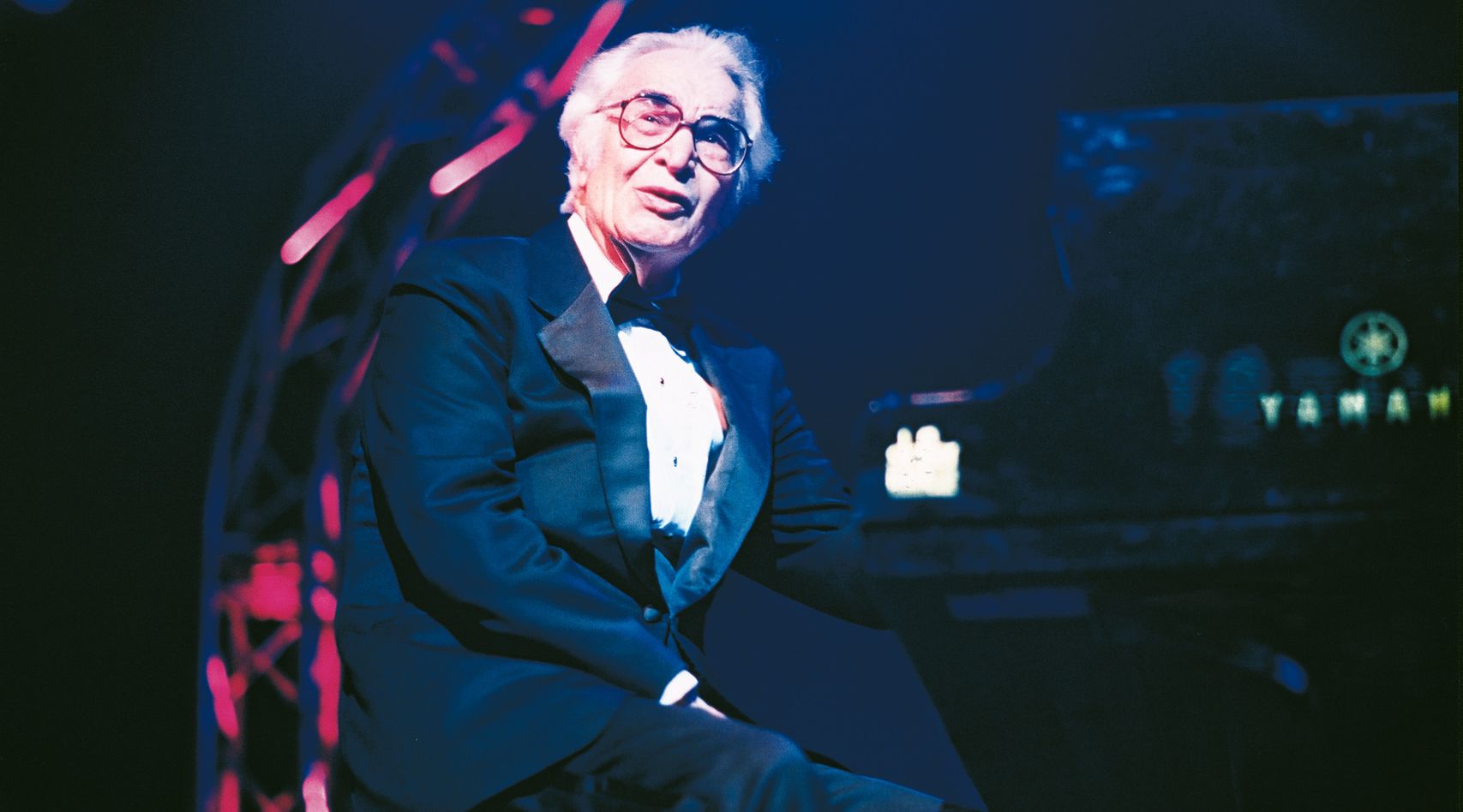 Thu, 07. Nov 2002, 9.45 PM | Jazz Gala
A legendary evening: the great Dave Brubeck, a living legend, elder statesman of jazz, and the wonderful Dianne Reeves on the same stage.
Dave Brubeck was one of the few jazz musicians, who were noticed by a broad spectrum of fans. His hits «Take Five» and «Blues Rondo à la Turk» went around the world.
And maybe Dianne Reeves will also achieve this, because if you have seen her live on stage, you will not forget it soon. Grand old man and divine young lady: a concert highlight.
Beat Blaser
Thu, 26. Oct 1989, 8 PM | Jazz
Festsaal, Mustermesse Basel
At his performance in 1989, «Mr. Take Five» did not withhold his worldwide hits, though his focus was his new repertoire.