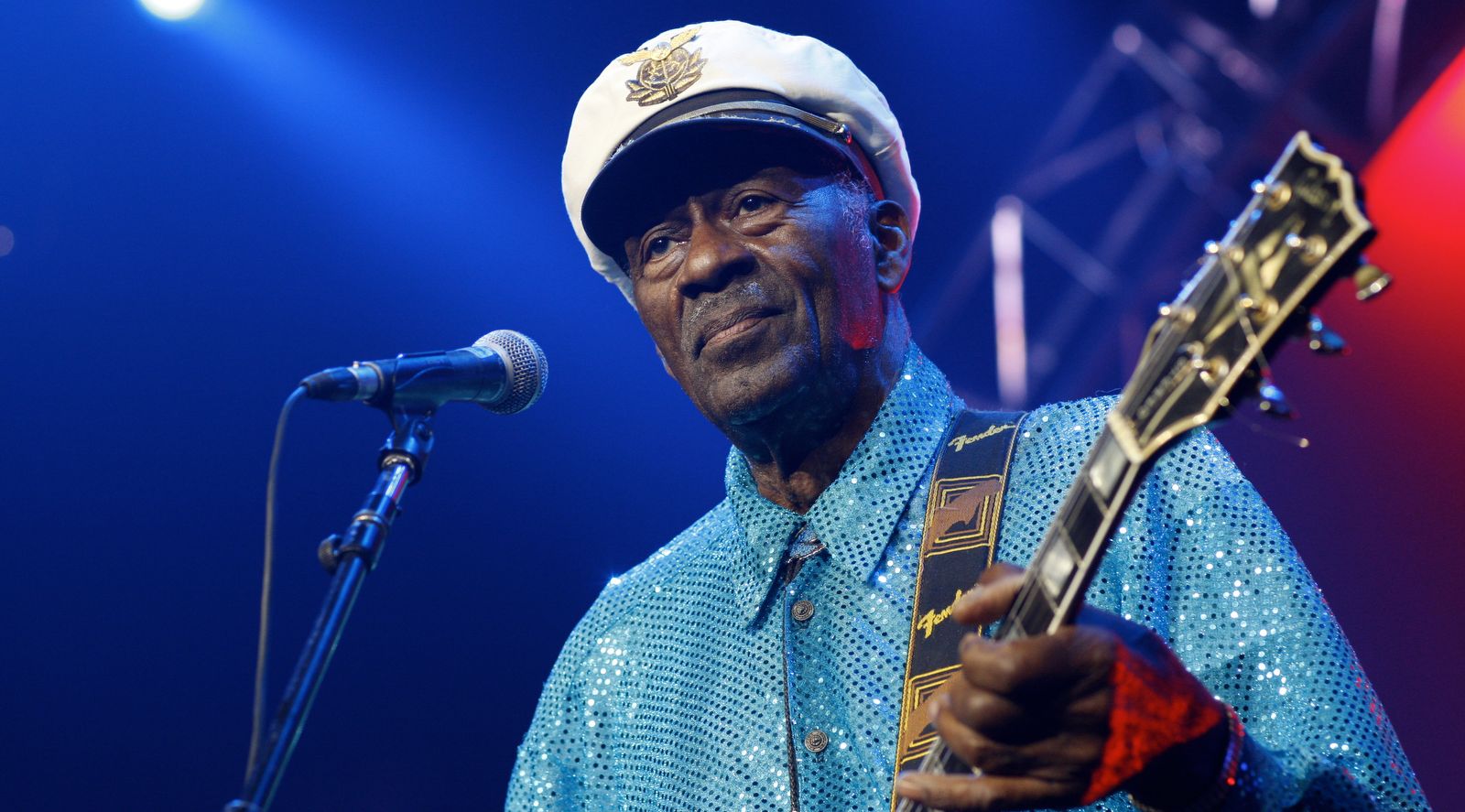 Tue, 13. Nov 2007, 10 PM | Rock'n'Roll Music
The Beatles covered his legendary hit, "Roll Over Beethoven", at the beginning of their career. The first single released by the Rolling Stones was his immortal hit "Come On". And the fact that Jimmy Hendricks played "Johnny B. Goode" is further proof for the high esteem in which Chuck Berry is held by the greats of the music business. Known as "Mr.Rock'n'Roll", he has experienced all of the highs and lows of the business. And today, he sounds as fresh and electric as he did back when it all started. He can do no other: rock'n'roll is his craft, his passion and an eternal flirtation.
It is only fitting that the equally great, unconventional and multi-faceted musician Lucinda Williams shared the evening with him. The best singer-songwriter in America won numerous Grammys and introduced her album "West".
Zeno van Essel
Line Up
| Artist | Instrument |
| --- | --- |
| Chuck Berry | Vocals |
| Charles Berry Junior | Guitar |
| Darlin Ingrid Berry | Vocals, Drums |
| James Lee marsala | Bass |
| Jean Michel Biger | Drums |
| Daniel Trustrup | Keyboard |