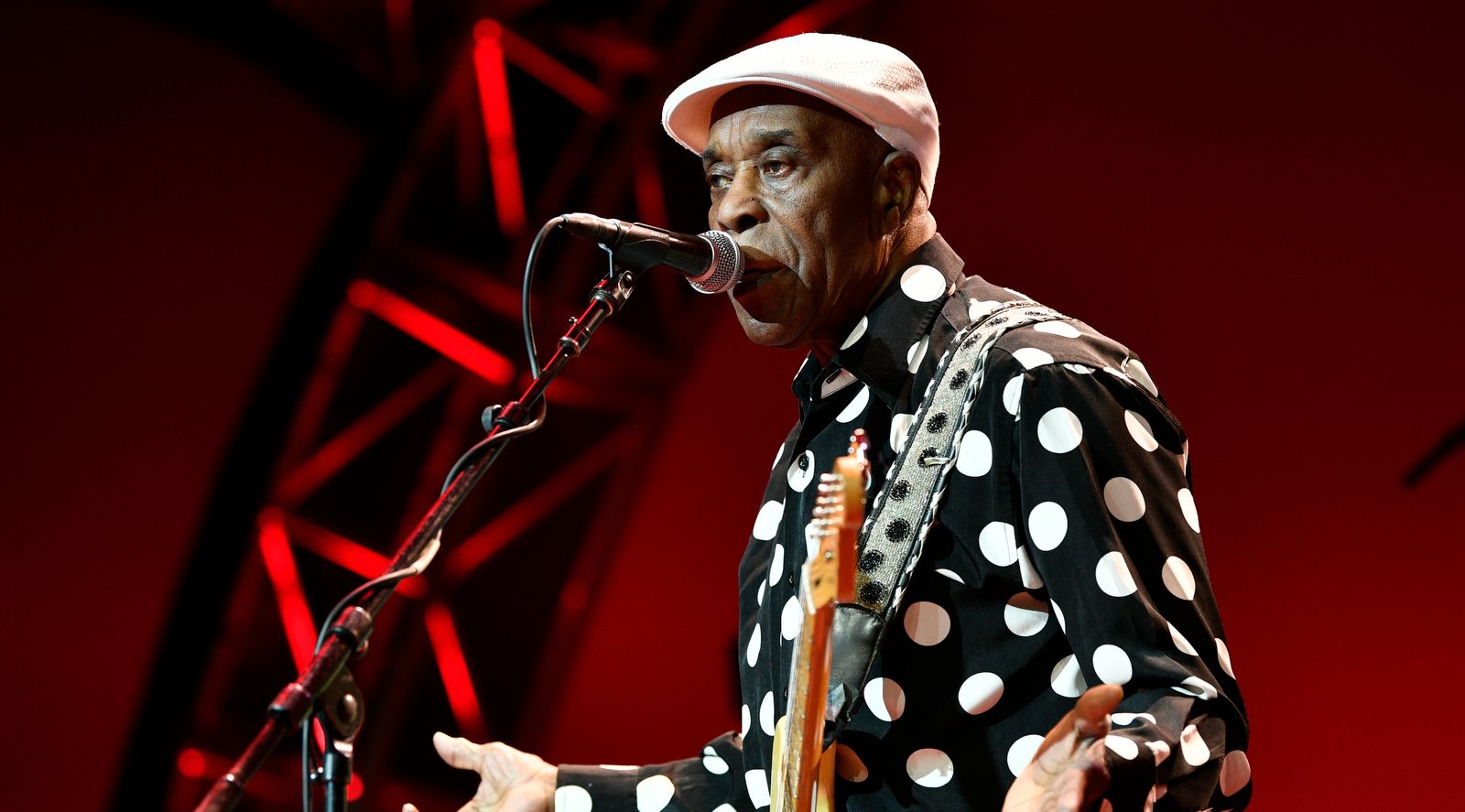 Tue, 30. Oct 2018, 9.45 PM | Pure Blues
The latest CD by bluesman and guitarist Buddy Guy is entitled «The Blues Is Alive And Well». That's a fact, and it's thanks in no small measure to Guy himself. He's been playing the guitar for sixty years and now personifies the Chicago Blues – the raw and direct music from the south side of the Windy City – like no other. Singer Beth Hart hails from L.A. But with her there's no question of Californian frivolousness: her sound is raw, black and haunting. Her music tells tales of turbulent lives, ups and downs, heaven and hell. She too sings the blues – but the blues of the 21st century.
Beat Blaser
Line Up
| Artist | Instrument |
| --- | --- |
| Buddy Guy | Vocals, Guitar |
| Ric Hall | Guitar |
| Tom Hambridge | Drums |
| Marty Sammon | Keyboard |
| Orlando Wright | Bass Guitar |
Tue, 06. Nov 2001, 9.45 PM | Blues & Gospel
The blues evening has a great tradition at our festival – but in the year 2001 it received a very special flavour: namely through the combination with gospel. Buddy Guy and the «Blind Boys of Alabama», only appear to be from different musical worlds, because blues and gospel were (and are) two sides of the same medal in an African-American life: Saturday night and Sunday morning. Additionally, with Guy and the «Blind Boys» we had protagonists on the stage who know how to continually reinvent themselves even after decades of stage experience.
Two more blues treats were included as special guests, John Hammond and David Lindley.
Martin Schäfer
Mon, 04. May 1987, 7 PM | Blues-Night
We had the great privilege of welcoming two blues treasures with Junior Wells and Buddy Guy, who is definitely one of the true legends of the blues. Both have several Grammy Awards and during this period, there was almost no festival where the two did not perform. A highlight in their career was having been asked to perform as an opening act on tour with the Rolling Stones in the 70s.
Line Up
| Artist | Instrument |
| --- | --- |
| Junior Wells | Vocals, Harmonica |
| George «Buddy» Guy | Vocals, Guitar |
| George Bazemore | Guitar |
| Garrick Patten | Alto Saxophone |
| Greg Rzab | Bass |
| Jerry Porter | Drums |