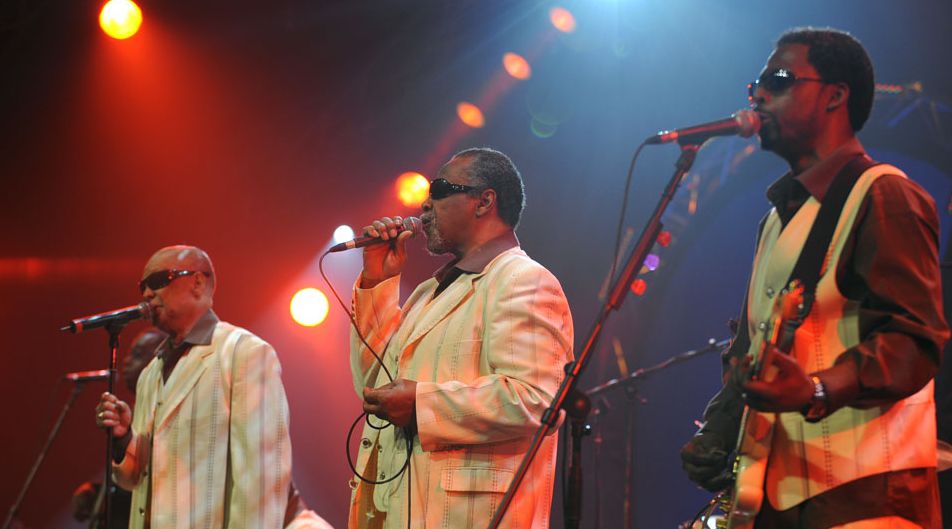 Wed, 28. Oct 2009, 9.15 PM | Down by the Riverside
Pop music  – drum & bass, rap, rock'n'roll, soul and funk – has its roots in the American South. It all started way back, almost a hundred years ago, with performers like Louis Armstrong, gospel choir solo singers and country blues musicians. The AVO SESSION Basel brings those roots to life with the oldest New Orleans ensemble still playing: the Preservation Hall Jazz Band – and the Blind Boys of Alabama, who have been s(w)inging authentic gospel since 1939. Not to mention the dazzling Ruthie Foster, appearing with the Blind Boys, who blows the dust off the old tunes. Dress to stay cool. This evening is sure to be hot!
Beat Blaser
Line Up
| Artist | Instrument |
| --- | --- |
| Jimmy Carter | Vocals |
| Billy Bowers | Vocals |
| Benjamin Moore | Vocals |
| Eric McKinnie | Drums |
| Joey Williams | Guitar |
| Tracy Pierce | Bass Guitar |
Tue, 06. Nov 2001, 8 PM | Blues & Gospel
The blues evening has a great tradition at our festival – but in the year 2001 it received a very special flavour: namely through the combination with gospel. Buddy Guy and the «Blind Boys of Alabama», only appear to be from different musical worlds, because blues and gospel were (and are) two sides of the same medal in an African-American life: Saturday night and Sunday morning. Additionally, with Guy and the «Blind Boys» we had protagonists on the stage who know how to continually reinvent themselves even after decades of stage experience.
Two more blues treats were included as special guests, John Hammond and David Lindley.
Martin Schäfer
Sat, 02. May 1987, 8.15 PM | Gospel
«Clarence Fountain and the Five Blind Boys of Alabama» were among the leading gospel groups of the day. During their studies at Talladega College, the «Blind Boys» developed a passion for gospel music. They were quickly so successful that they left college and began their career in front of an audience of 43,000 at the annual American Gospel Quartet Convention in Birmingham, Ala. They were the first gospel group who were allowed to perform at the Apollo Theater in New York City.
Their first album, «I Can See Everybody's Mother But Mine» was an instant and major success.
Line Up
| Artist | Instrument |
| --- | --- |
| Clarence Fountain | Vocals |
| Joseph Watson | Vocals |
| J.T. Clinkscales | Vocals |
| Jimmy Carter | Vocals |
| Caleb Butler | Bass |
| Fredrick Starks | Violin |