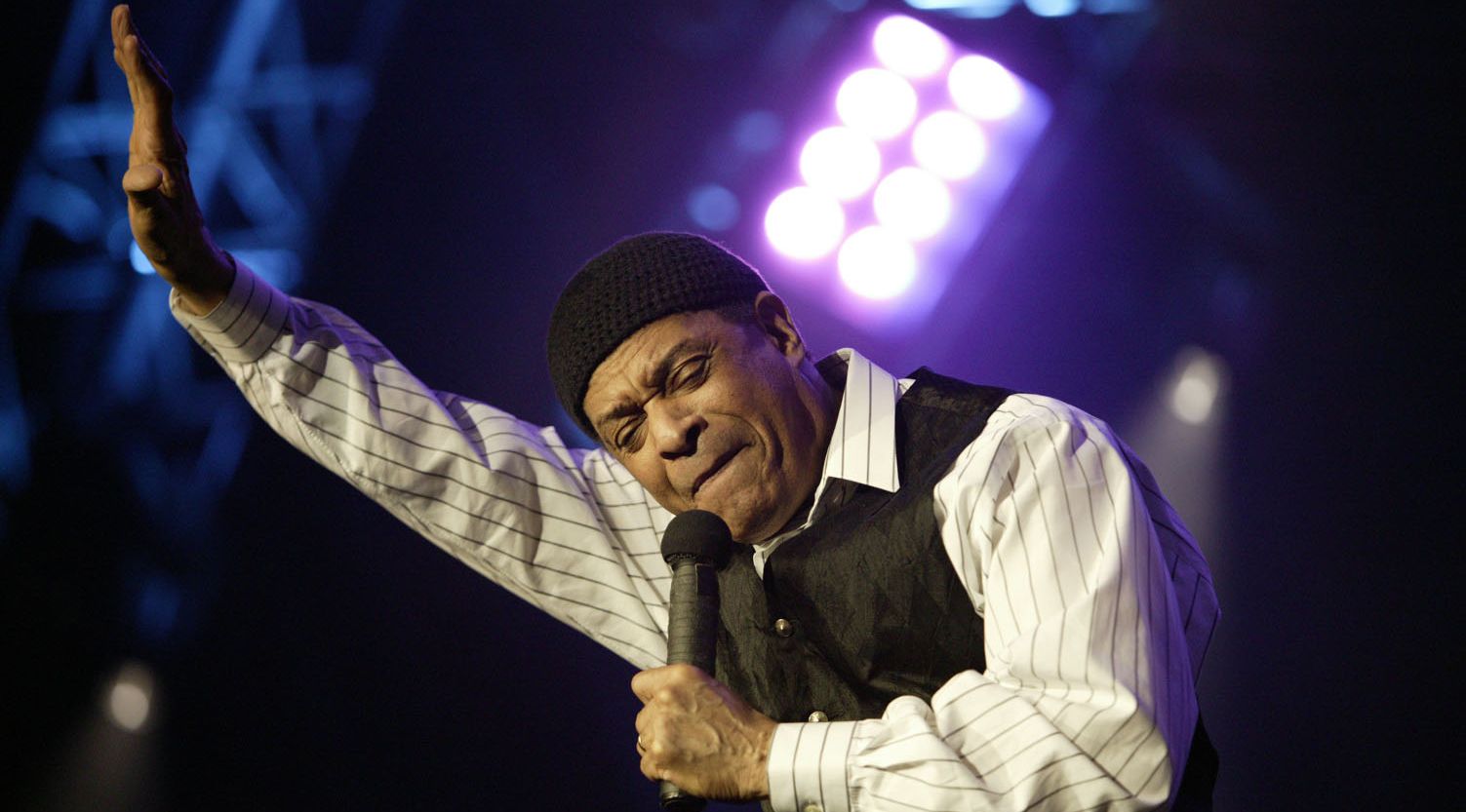 Sat, 06. Nov 2004, 9.45 PM | Special Voices
Al Jarreau stood on the stage in Basel with newly arranged «old» songs. It is the songs which seize the heart, which go straight to the gut and which tease the brain. Songs which were written by the creators of the so-called Great American Songbook: Gershwin, Porter et al. There wasn't any nostalgia that evening, but swing and groove!
Beat Blaser
Line Up
| Artist | Instrument |
| --- | --- |
| Al Jarreau | Vocalist |
| Chris Walker | Bass, Musical Director |
| Ross Bolton | Guitar |
| Debbie Davis | Vocalist |
| Mark Simmons | Drums |
| Joe Turano | Keyboard, Saxophone |
| Larry Williams | Keyboard, Saxophone |
Sat, 26. Oct 1996, 8 PM | Vocal Jazz
Al Jarreau's vocal chords are destined for the Guinness Book of World Records. If you close your eyes, you hear an entire orchestra playing when he sings. For decades he has been a star the world over and is beloved by pop and jazz fans. In 1996, he celebrated great successes in the Broadway musical Grease in New York. Impressed by the line-up of what was then the Rheinknie Session, he agreed to perform in Basel, which caused his manager some headaches in planning his tour. With his worldwide hits and some songs that were brand new at the time, he delighted the audience in Basel.