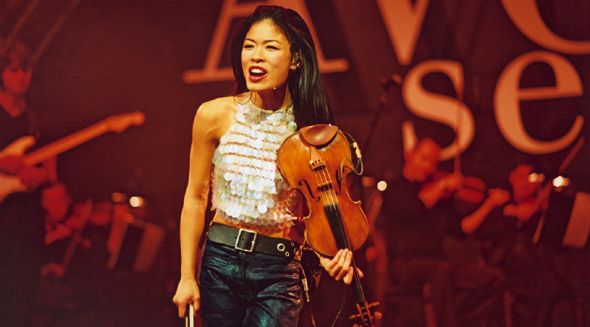 Sat, 03. Nov 2001, 9.15 PM | Pop Strings
She was 22 years young when appearing at our festival in the year 2001: Vanessa Mae, the violin virtuoso from London. Thanks to her first pop album «The Violin Player», the classically trained, award-winning musician conquered the hearts of the avant-garde audience in a heartbeat. On stage Vanessa Mae presents cunning fashion creations, but her extravagant appearance is only part of the story. It is primarily her unique, versatile and magical touch of the strings which puts people under her spell.
Opening the concert was Dankner, a young local Band. The siblings Phil und Tanja (Hit «Will I Ever») play catchy soul and pop tunes.
Lukas Müller