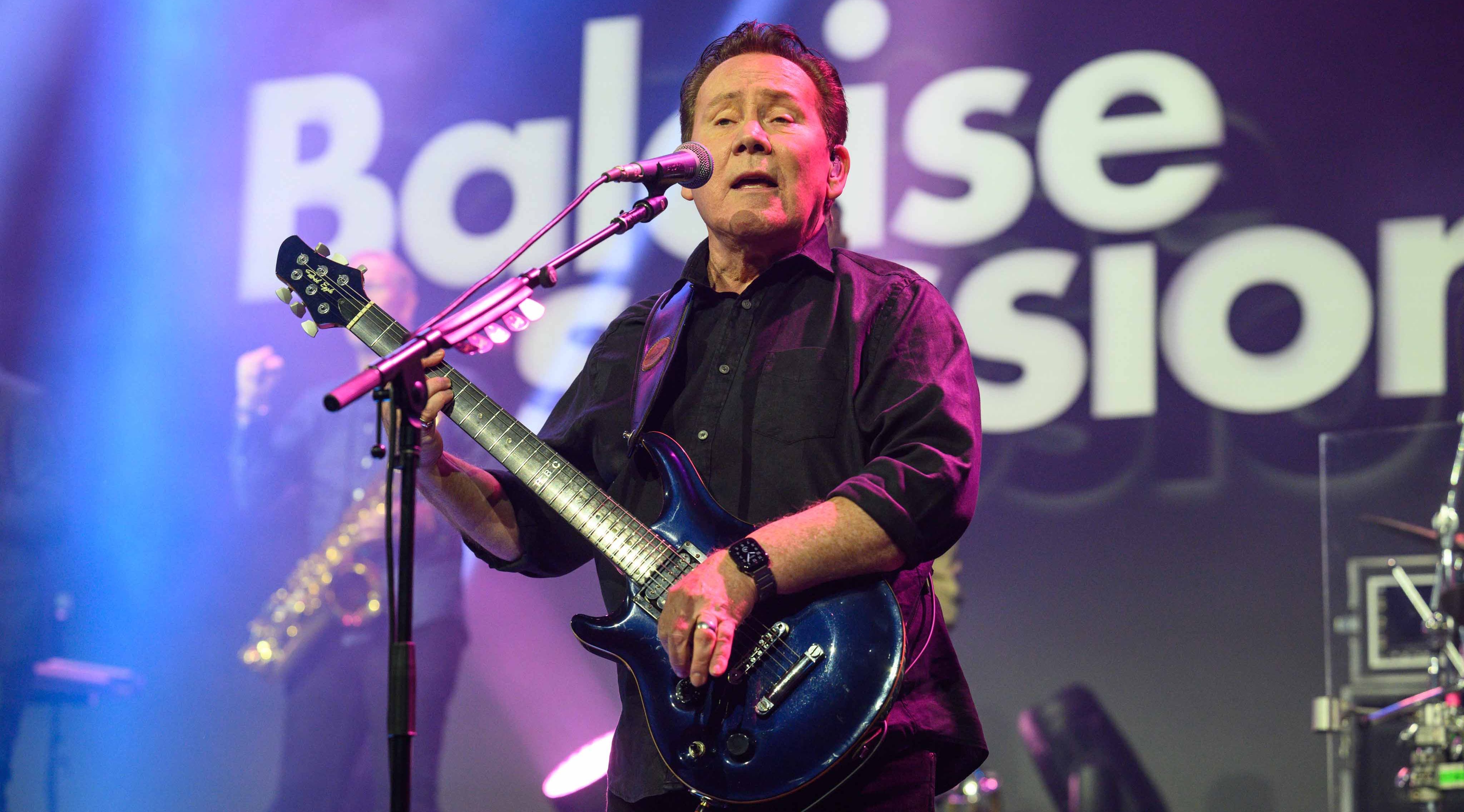 Wed, 08. Nov 2023, 9.45 PM | Reggae Rules
In the history of pop, reggae has created a kingdom of its own that knows no borders. UB40 and Gentleman act as agents of this groovy realm.
Their name is taken from unemployment benefit form with which many British kids were familiar during the 1980s. As a band from the tough streets of Birmingham, they were able to climb to the top of the music world thanks to reggae, with its relaxed rhythms and a rebellious core. Gentleman, from Cologne, travelled to Jamaica as an 18-year-old and has since dedicated himself heart and soul to reggae. Today he is a down-to-earth star with a musical grounding that is, and remains, roots reggae in the style of the early Wailers.
Christian Platz
Line Up
| Artist | Instrument |
| --- | --- |
| Robin Campbell | Vocals, Guitar |
| Jimmy Brown | Drums |
| Ben Torrens | Vocals, Bass, Keyboard |
| Norman Hassan | Vocals, Percussion |
| Matt Doyle | Vocals, Guitar |
| Laurence Parry | Trumpet, Trombone |
| Martin Meredith | Keyboards, Saxophone |
| Ian Thompson | Saxophone |
| Jahred Gordon | Keyboards |
| Gilly Gordon | Vocals |
Fri, 30. Oct 2009, 9.45 PM | Dance to the Music
Their music channels sunshine right into the heart and soul. They may have emerged out of different decades, but both groups set the beat for the parties of an entire generation. Both groups started out far away from the tropical realms their music conveys so well. UB40 launched their high-precision reggae-pop from the cool climate of Birmingham in England. The boys from Orishas did the same from their exile in Paris. In 2009, they joined to let the Caribbean sun shine onto Basel. A reggae sound that makes you sway, but that is arranged with the highest precision – and distinctive Cuban pop, which even managed to excite good old Fidel: The «Massimo Leader» recently granted the Orishas a private audience. He wanted to know who made the music his servants were constantly listening to on the radio.
Zeno van Essel
Line Up
| Artist | Instrument |
| --- | --- |
| James Brown | Drums |
| Maxi Priest | Vocals |
| Robin Campbell | Vocals, Guitar |
| Earl Falconer | Vocals, Bass |
| Norman Hassan | Vocals, Percussion |
| Brian Travers | Saxophone |
| Michael Virtue | Keyboard |
| Astro | Vocals, Add Percussion |
| Laurence Parry | Trumpet, Trombone |
| Martin Meredith | Saxophone |