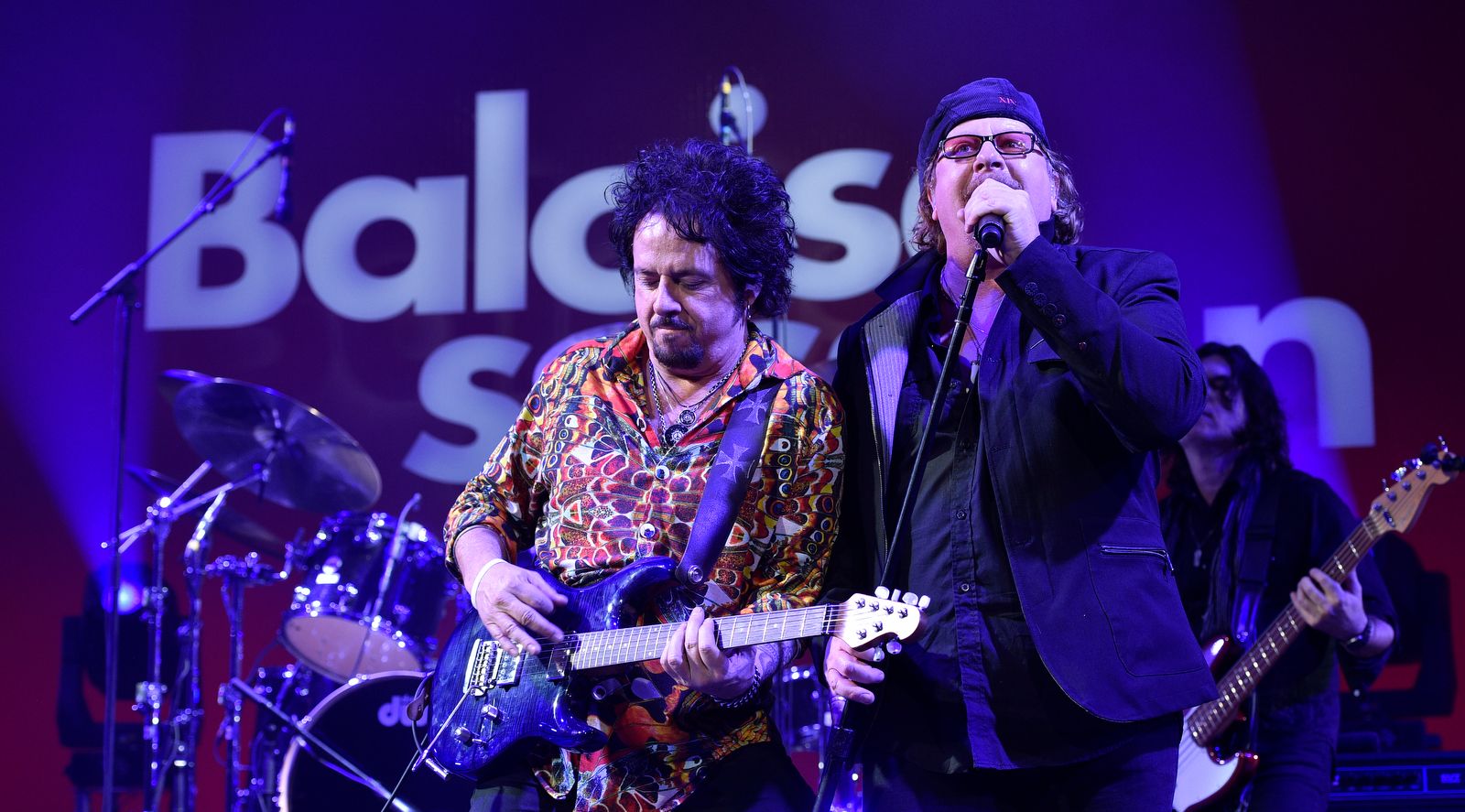 Thu, 12. Nov 2015, 9.45 PM | They Rock!
At first glance, you might wonder what Toto's refined West Coast rock songs like «Hold The Line», «Africa», «Rosanna» or «Stop Loving You» have to do with the straightforward pop songs of Bastian Baker, but if you listen closely, you will notice many connections. Toto and Bastian Baker both know how to make simple melodies into multifaceted songs with catchy tunes. It sounds so easy, but it takes a lot of courage and ability to withstand the temptations of modern studio technology in order to concentrate on the essence of songwriting. Legendary Toto and young swiss Bastian Baker understand this perfectly, transcending the boundaries between generations and genres.
Zeno van Essel
Brought to you with the generous support of the «Friends of the BALOISE SESSION».
Line Up
| Artist | Instrument |
| --- | --- |
| Joseph Williams | Lead Vocals |
| Steven Porcaro | Keyboard |
| David Paich | Vocals, Keyboard |
| Steven Lukather | Vocals, Guitar |
| David Santos | Bass |
| Shannon Forrest | Drums |
| Jenny Douglas Foote | Backing Vocals |
| Leonard "Lenny" Castro | Percussion |
| Mabvuto Carpenter | Backing Vocals |