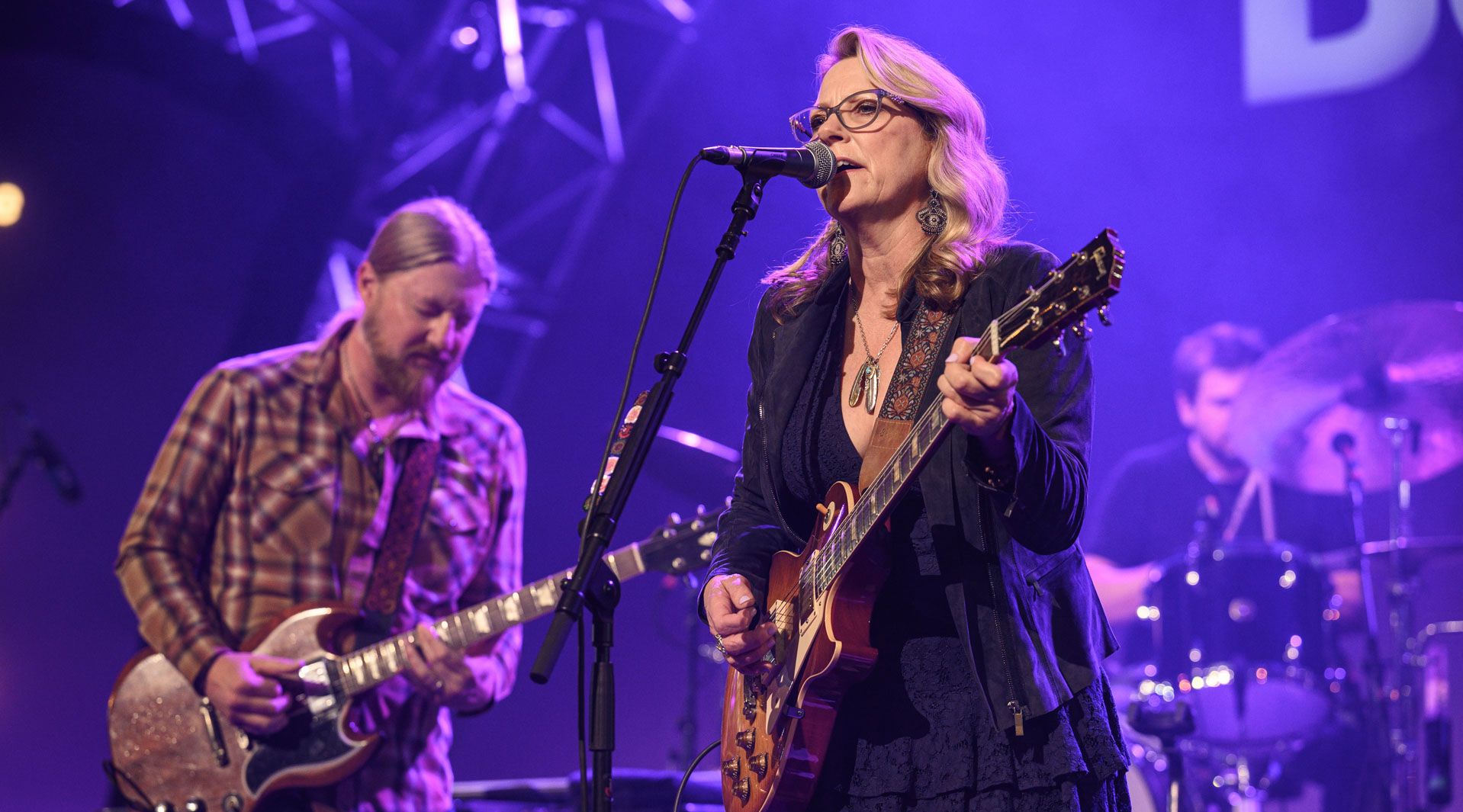 Sat, 29. Oct 2022, 8 PM | Roads of Rock
This evening features a never-ending journey into the heartland of music. They are on the road, travelling the infinitely-branching roads of southern-states rock: The BossHoss from Berlin and the Tedeschi Trucks Band, based in Jacksonville, Florida.
With Stetsons and cowboy boots they stand in the spotlight: the BossHoss make a powerful impression, both musically and visually. With their pop-funk, spectacularly arranged country-rock sound they bring any audience to its feet with a bang. Musical alchemy at its finest, conjured up by standout guitarist Derek Trucks and his wife Susan Tedeschi. Since they formed their big-format band in 2010, they have been taking us on boundless musical journeys of adventure.
Christian Platz
Line Up
| Artist | Instrument |
| --- | --- |
| Derek Trucks | Guitar |
| Susan Tedeschi/Trucks | Vocals, Guitar |
| Michael Mattison | Backing Vocals |
| Tyler Greenwell | Guitar |
| Gabe Dixon | Vocals, Keyboard |
| Brandon Boone | Bass |
| Kebbi Williams | Saxophone |
| Mark Rivers | Backing Vocals |
| Alecia Chakour | Backing Vocals |
| Elizabeth Lea | Trombone |
| Ephraim Owens | Trumpet |
| Isaac Eady | Drums |