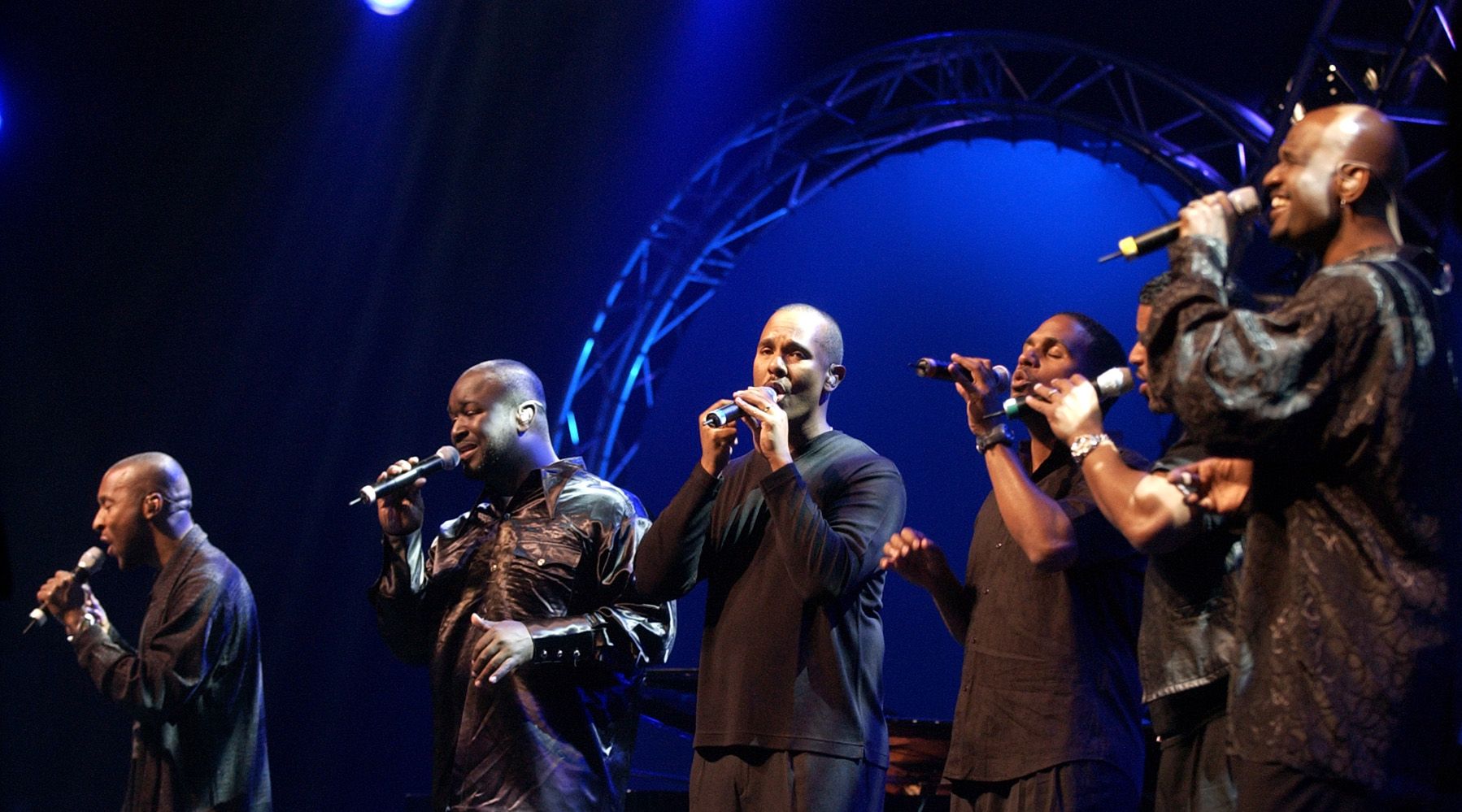 Tue, 11. Nov 2003, 9.45 PM | Pop-Jazz-Meeting
When the vocal group Take 6 hit the market with their first CD in 1988, even specialists sat up and listened. Back then no one had ever heard gospel performed with so much groove and virtuosity. The six boys from Alabama created a sensation. Fifteen years and 10 CDs later, Take 6 were still wowing audiences.
Bassist and producer Marcus Miller, who appeared his own band, is a veteran of the New York studio scene, having been recruited by Miles Davis for Davis's band in 1981 at the age of 22. He has played with everyone who is anyone and produced records for artists ranging from Frank Sinatra to Wayne Shorter. Miller also produced Take 6's last album – so it seemed natural to put them on the same bill.
Beat Blaser