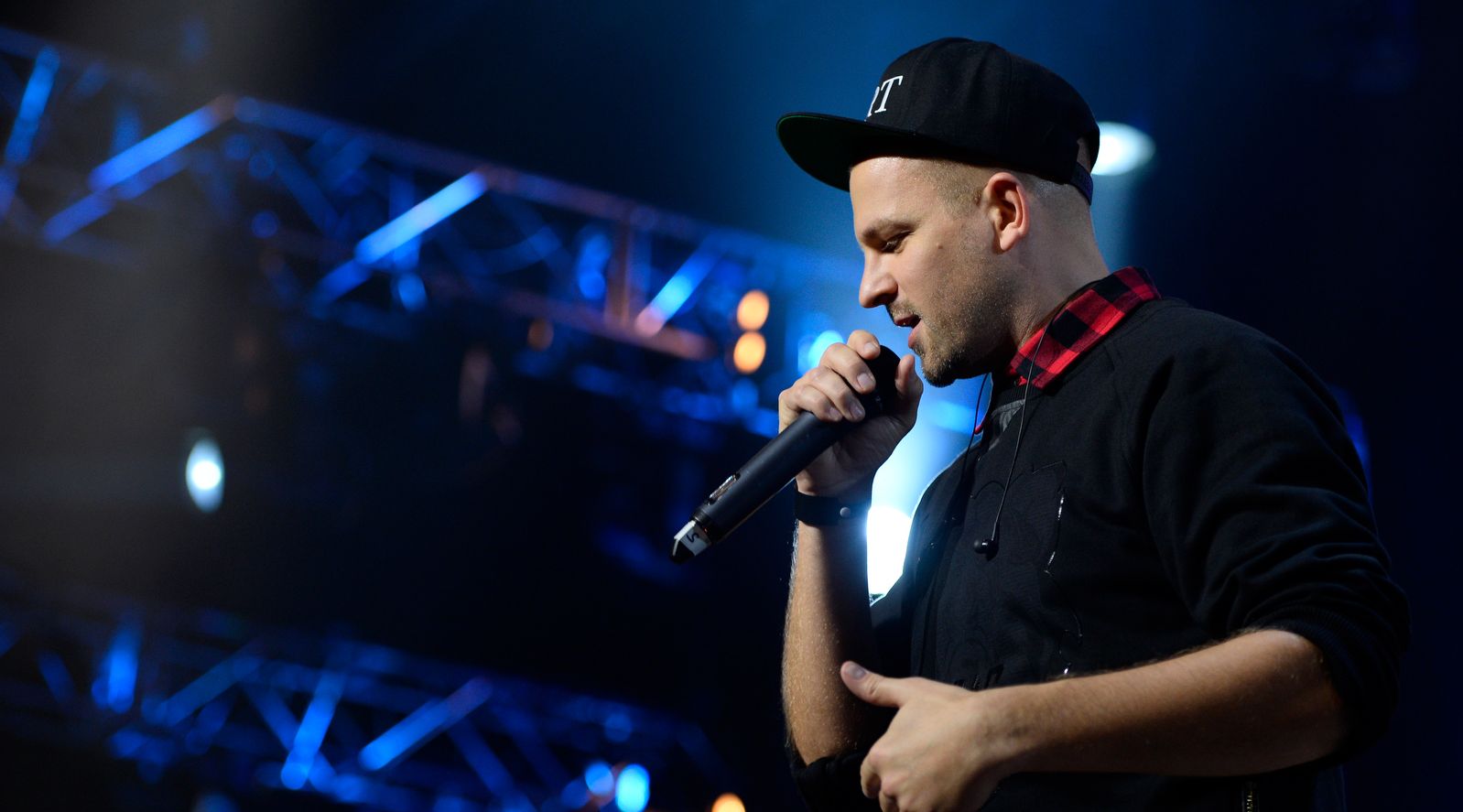 Mon, 28. Sep 2020, 6.30 PM | Baloise Session @home
Fancy a hip-hop party in your own walls? Stress celebrates an energetic and bass-driven Baloise session @home.
Line Up
| Artist | Instrument |
| --- | --- |
| Andres Andrekson (Stress) | Vocals |
| Caroline Perrirazo | Vocals |
| Mamadi Samoura | Backing Vocals |
| Santo | DJ |
Fri, 01. Nov 2013, 9.30 PM | Urban Grooves
Three years ago, the pharmacist and part-time poet Iyeoka from Boston decided to start prescribing nothing but medicine for the soul. Her third album «Say Yes» puts this daughter of Nigerian immigrants on par with Tracy Chapman, Lauryn Hill, Shirley Bassey and Sade. In the meantime, Andres Andrekson from Lausanne, alias Stress, has advanced from being an adrenaline-oozing city rapper to a virtuosic linguist, a world-class verbal acrobat, who can also speak in softer tones. He does it with depth and a sure sense for powerful grooves.
Christian Hug
Line Up
| Artist | Instrument |
| --- | --- |
| Andres Andrekson (Stress) | Vocals |
| Mamadi Samoura | Backing Vocals |
| Caroline Perrirazo | Vocals |
| Laurent Biollet | Drums |
| Mimmo Pisino | Bass |
| Franco Casagrande | Guitar |
| Sven Snitch | Guitar |
| Bastian Baker#4058 | Guest Star |
| Noah Veraguth#55 | Guest Star |