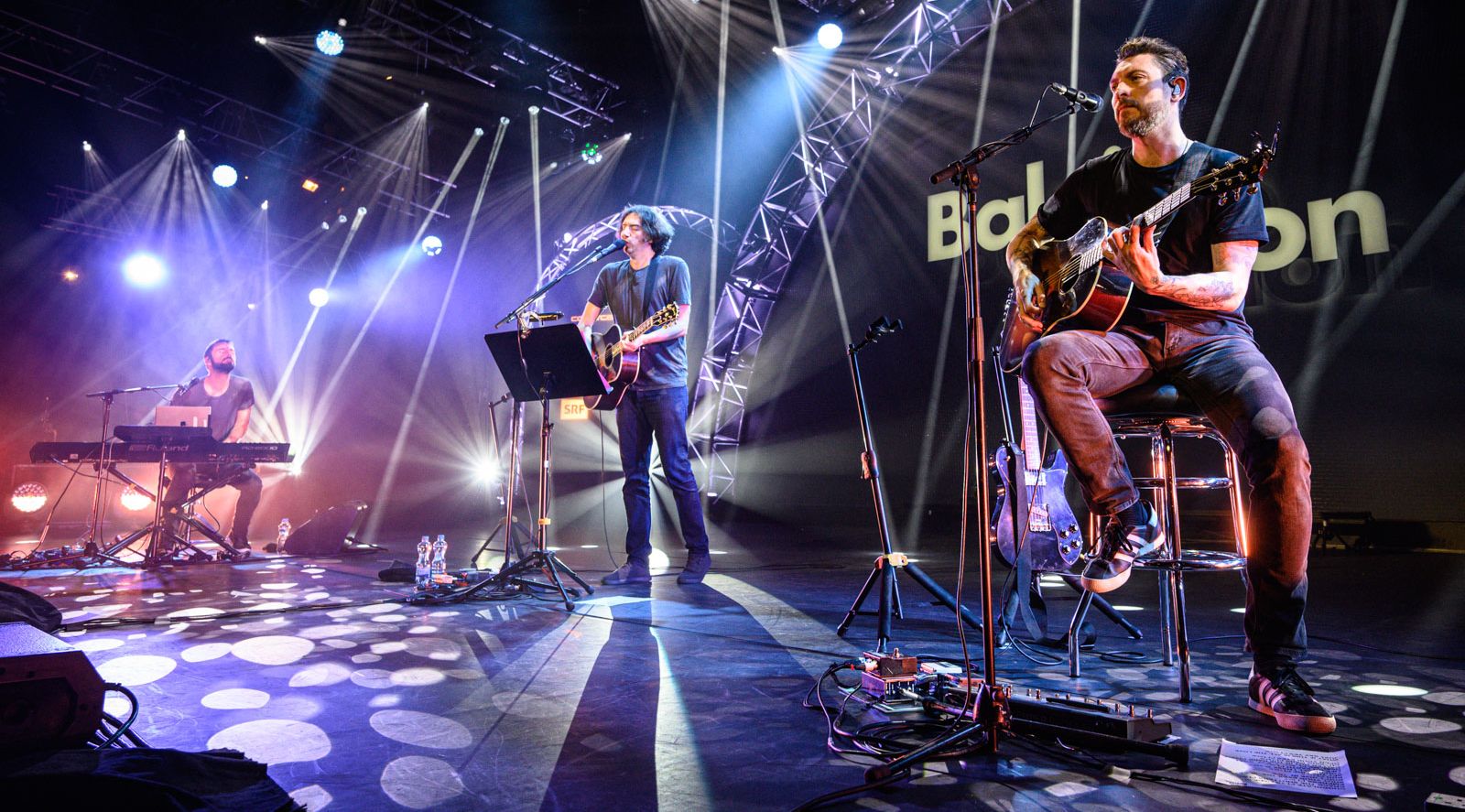 Wed, 30. Oct 2019, 9.45 PM | Celtic Songwriters
Seated between seas, defiant in the face of northern storms, open to the world but true to its own culture – the strength and pride of Ireland and Scotland imbue the songs of their musicians. They are a mixture of vigorous anthems that resonate far beyond the horizon and mingle feelings of quiet solitude and respectful humility. The Irish Band Snow Patrol packaged these feelings into songs like «Chasing Cars» and «Run» that became international hits. Scottish Singer-songwriter Tom Walker stems from the same tradition. Although he leans more towards pop, his deep sense of nostalgia is reflected in songs like «Leave A Light On» and «Just You And I».
Zeno van Essel
Line Up
| Artist | Instrument |
| --- | --- |
| Gary Lightbody | Vocals, Acoustic Guitar |
| Nathan Connolly | Backing Vocals, Electric Guitar |
| Johnny McDaid | Backing Vocals, Keyboards |
Sat, 14. Nov 2009, 9.45 PM | Young & Wild
Back in 2003, Snow Patrol released their album «The Final Straw» in a last-ditch attempt to earn a bit of money. The little bit of money turned into millions. Their mix of alternative rock and melancholy pop was received with unwaning enthusiasm. Icelandic singer Emiliana Torrini continues to rediscover the world anew: after rock, trip hop and the blues, she switched over to pop in 1999 on her album «Love In The Time Of Science», which now sounds like a bouquet of colourful flowers. A bit more danceable, the songs of Scotswoman Sandi Thom are pop with a smile.
Christian Hug
Line Up
| Artist | Instrument |
| --- | --- |
| Gary Lightbody | Lead Vocals, Guitar |
| Jonny Quinn | Drums, Percussion |
| Nathan Connolly | Backing Vocals, Lead Guitar |
| Paul Wilson | Backing Vocals, Bass |
| Tom Simpson | Keyboard |