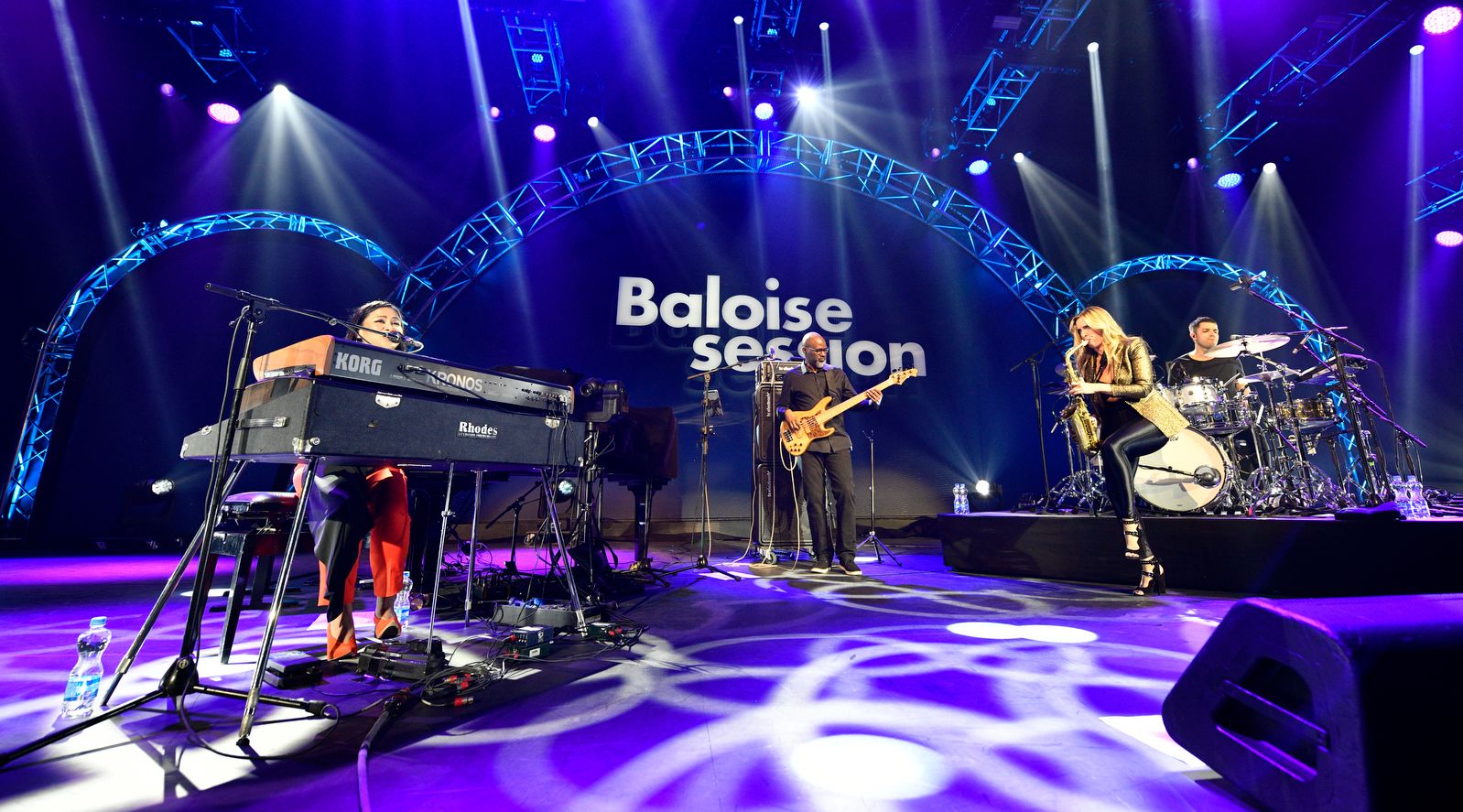 RAD. Trio feat. Candy Dulfer
Thu, 25. Oct 2018, 8 PM | Crossover Night
His father is a percussionist. His mother taught him guitar. At the age of eight he saw Bob Marley performing live. One thing was clear for Ben Harper: Music knows no boundaries and is infinitely multifaceted. With his band The Innocent Criminals he has since experimented with all genres from blues to jazz, and combines to a unique art. Experiment and improvisation also dominate the music of keyboarder Rose Ann Dimalanta, aka RAD. and her trio, consisting of bass player Raymond McKinley and drummer Massimo Buonanno – and saxophonist Candy Dulfer. The world-class musicians, who have worked and toured with Prince, celebrate the premiere of a supergroove show in the New Power Generation style.
 
Zeno van Essel
Change of programme on 25 October:
New: RAD. Trio feat. Candy Dulfer to perform before Ben Harper & The Innocent Criminals
There has been a change to the programme for «Crossover Night» at the BALOISE SESSION on 25 October. RAD. Trio feat. Candy Dulfer will now open the evening. This will be followed by Ben Harper & The Innocent Criminals.
Unfortunately Jimmy Cliff, who was to be the first act of the evening, has had to cancel all his current tour concerts due to an accident. Due to a fall, he has had to undergo a hip operation. The festival management wishes Jimmy Cliff a speedy recovery.
As an alternative the BALOISE SESSION has managed at short notice to organise a world premiere for the «Crossover Night», with outstanding artists whose musicality, like that of Ben Harper, knows no bounds  and whose careeers have also been inflluenced from the outset by a music legend. Both Californian keyboarder Rose Ann Dimalanta, aka RAD., as well as Dutch saxophonist Candy Dulfer have worked closely with the legendary funk revolutionary and all-rounder Prince and belong to his distinguished New Power Generation family of musicians.
Together with bass player Raymond McKinley and drummer Massimo Buonanno, RAD. founded a top-class trio that pays tribute to the groovy, scintillating music of Bill Evans and George Duke right up to the music of Stevie Wonder and D'Angelo.
As a first at the BALOISE SESSION, Candy Dulfer will appear as a Very Special Guest of the RAD. Trio, celebrating with them the immortal sound of the New Power Generation in a hitherto unheard, innovative manner. A sparkling, high-calibre first act, specially formed for the BALOISE SESSION, is guaranteed.
The «Crossover Night» will take place. Tickets already sold remain valid.
We thank our public and our partners for their understanding and apologise for any inconvenience.
Line Up
| Artist | Instrument |
| --- | --- |
| Rose Ann Dimalanta | Lead Vocals, Keyboard, Piano |
| Candy Dulfer | Vocals, Saxophone |
| Raymond McKinley | Bass |
| Massimo Buonanno | Drums |