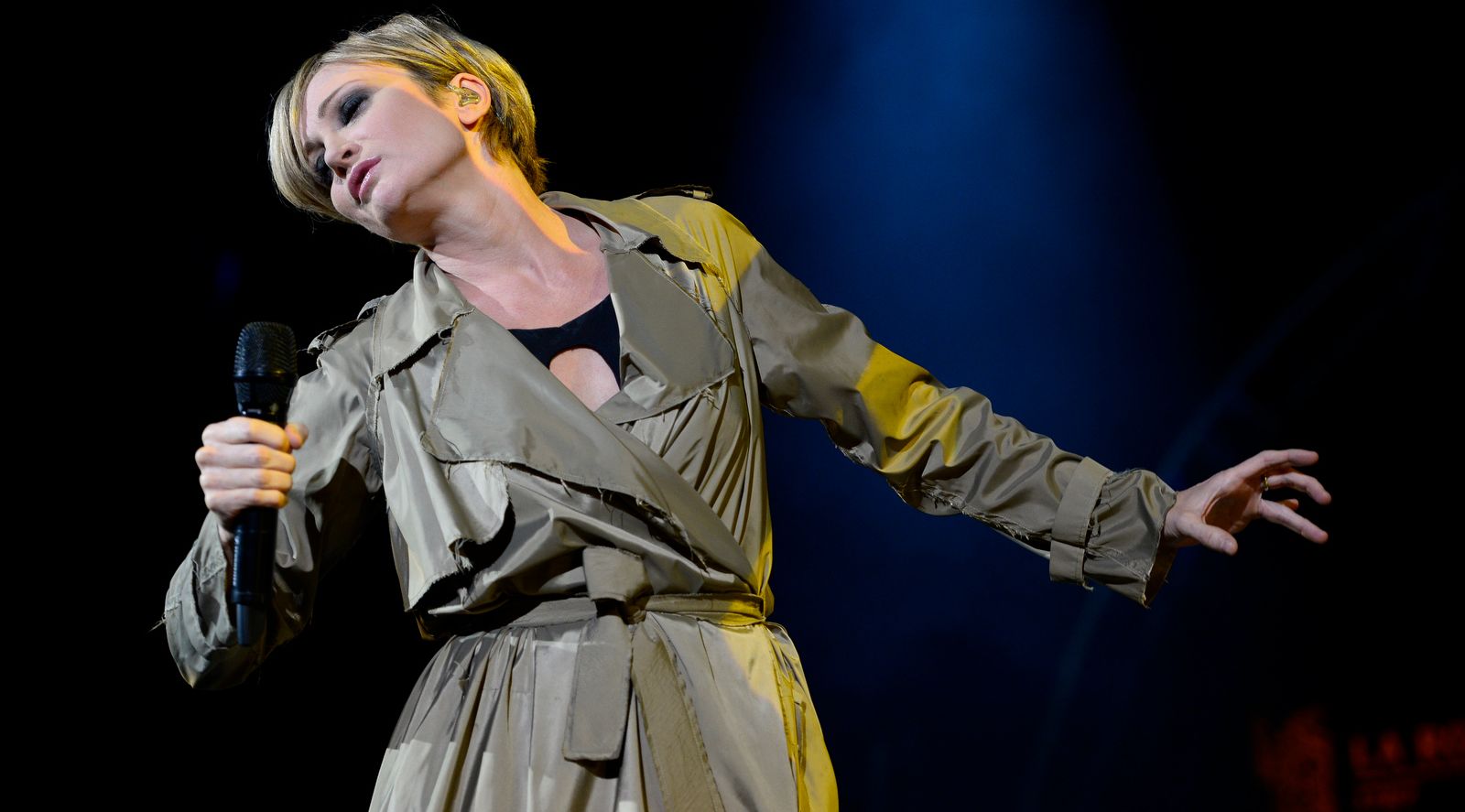 Mon, 04. Nov 2013, 9.45 PM | Ladies Passion
It takes a lot of courage and even more ability to dare to sing the music of ones idols. The young British pop singer Jasmine van den Bogaerde alias Birdy became famous for singing cover versions of well-known hits, accompanying herself on the piano in her own simple, yet moving interpretations. Patricia Kaas has devoted herself to the sublime repertoire of the legendary Edith Piaf. Although both singers come from different generations and music traditions, they have this in common: their clear and emotional voices, which are full of passion even at their softest. We can expect to enjoy an evening of rich and varied timbres.
Zeno van Essel
Line Up
| Artist | Instrument |
| --- | --- |
| Patricia Kaas | Vocals |
| Frédéric Helbert | Accordion, Guitar, Programmation |
| Nicolas Stevens | Violin |
| Jonathan Dyke | Keyboard |
| Kevin Mischel | Dancer |
Mon, 10. Nov 2008, 9.15 PM | Chansons En Rêve
After a three-year break, France's most successful female singer came back on stage. An exclusive prelude to her big European tour, this was Patricia Kaas's second appearance on our festival. Since the beginning of the 90s, Patricia Kaas has been an international star. In addition to her successful albums, she has made a name for herself in the music world as a brilliant and moving live performer.
Heidi Happy is one of the most popular new discoveries on the Swiss pop scene. With her light and playful indie-folk-pop, she has also gained international experience on stages in the USA and in Canada.
Matthias Wilde
Line Up
| Artist | Instrument |
| --- | --- |
| Patricia Kaas | Vocals |
| Kevin Reveyrand | Bass |
| Matthieu Rabate | Drums |
| Pierre-Emmanuelle Somer | Clarinette, Saxophone, Trumpet |
| Christophe Raymond | Violin |
| Stéphanie Pignon | Dancer |
Sat, 02. Nov 2002, 9.15 PM | Vocal Pop
«Mademoiselle chante le Blues», «Mon Mec à moi» are two famous chansons of Patricia Kaas – we could continue this list at will. In the year 2002, the in Switzerland living, French singer, from Lorraine, came to us with completely new songs. Thanks to her expressive voice and a phenomenal stage presence the charming vocalist puts the audience under her spell. In Basel the extraordinary woman celebrated her CD «Piano Bar» with interpretations from Piaf to Brel and Aznavour.
The opening act was the group Lobith. Their specialty is pop sounds infused with jazzy and Latin elements.
Lukas Müller