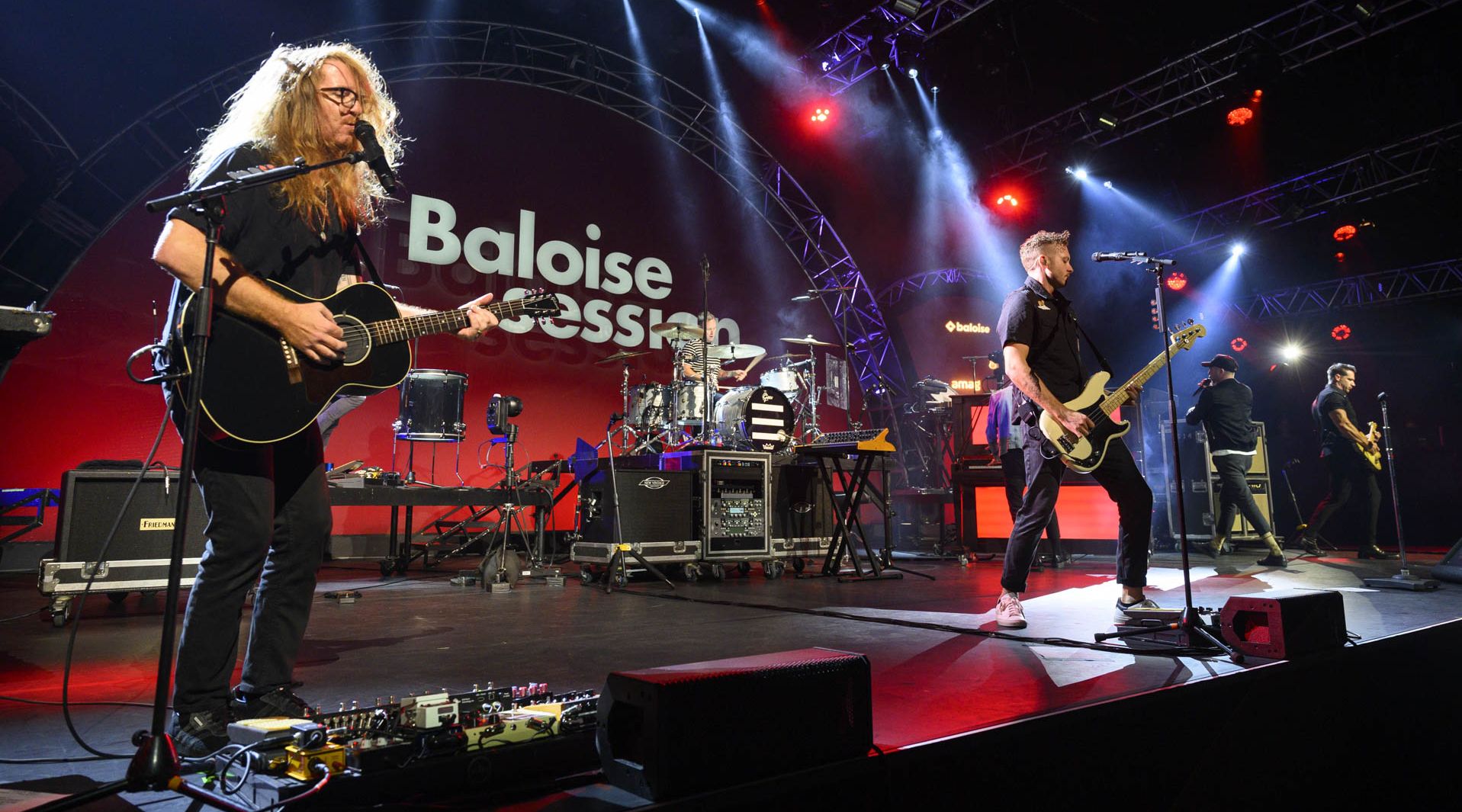 Sun, 06. Nov 2022, 9.15 PM | Feel Again
The title of one of their super hits defines the motto for the evening: «Feel Again». Because once again you can enjoy  OneRepublic, the top headliner from the USA, in Basel. There are good reasons for this. Firstly: After the long break for the pandemic, it is a huge highlight to finally experience American music and show culture live again. Secondly: The American super group OneRepublic can usually only be seen in the really big venues. So it's even nicer to see them play a second time at the Baloise Session, intimately and up close for their fans.
The supporting act this evening is Finnish singer Alma. Six years ago she worked with Felix Jaehn on the smash hit "Bonfire", before conquering the charts with her own songs like «Chasing High» and «Dye My Hair» .
Zeno van Essel
With the kind support of the «Friends of Baloise Session»
Line Up
| Artist | Instrument |
| --- | --- |
| Ryan Tedder | Vocals, Guitar, Piano |
| Zach Filkins | Guitar, Backing Vocals, Violin |
| Eddie Fisher | Drums |
| Brent Kutzle | Bass, Cello, Backing Vocals |
| Drew Brown | Guitar |
| Brian Willett | Keyboard, Percussion |
| Ashley Clark | Violin |
Thu, 27. Oct 2022, 9.15 PM | Opening Night
This is a very special opening night. After two years' interruption due to the pandemic, live music and the meeting of global pop and rock culture are back. One of the hottest pop bands of the USA is coming to Basel for this occasion: OneRepublic. Twenty years ago, the supergroup from Colorado were already masters at generating 20 million online plays for their hits, which are often featured in film sound-tracks. Today that number has increased to more than four billion on Spotify! With OneRepublic, nostalgia and new sounds are the order of the day: the latter also due to the touching songs of young Swiss musicians Kings Elliot from Altendorf, canton Schwyz. She has even made the breakthrough to the US music industry and has recently completed a US tour!
Zeno van Essel
With the kind support of the «Friends of Baloise Session»
Line Up
| Artist | Instrument |
| --- | --- |
| Ryan Tedder | Vocals, Guitar, Piano |
| Zach Filkins | Guitar, Backing Vocals, Violin |
| Eddie Fisher | Drums |
| Brent Kutzle | Bass, Cello, Backing Vocals |
| Drew Brown | Guitar |
| Brian Willett | Keyboard, Percussion |
| Ashley Clark | Violin |