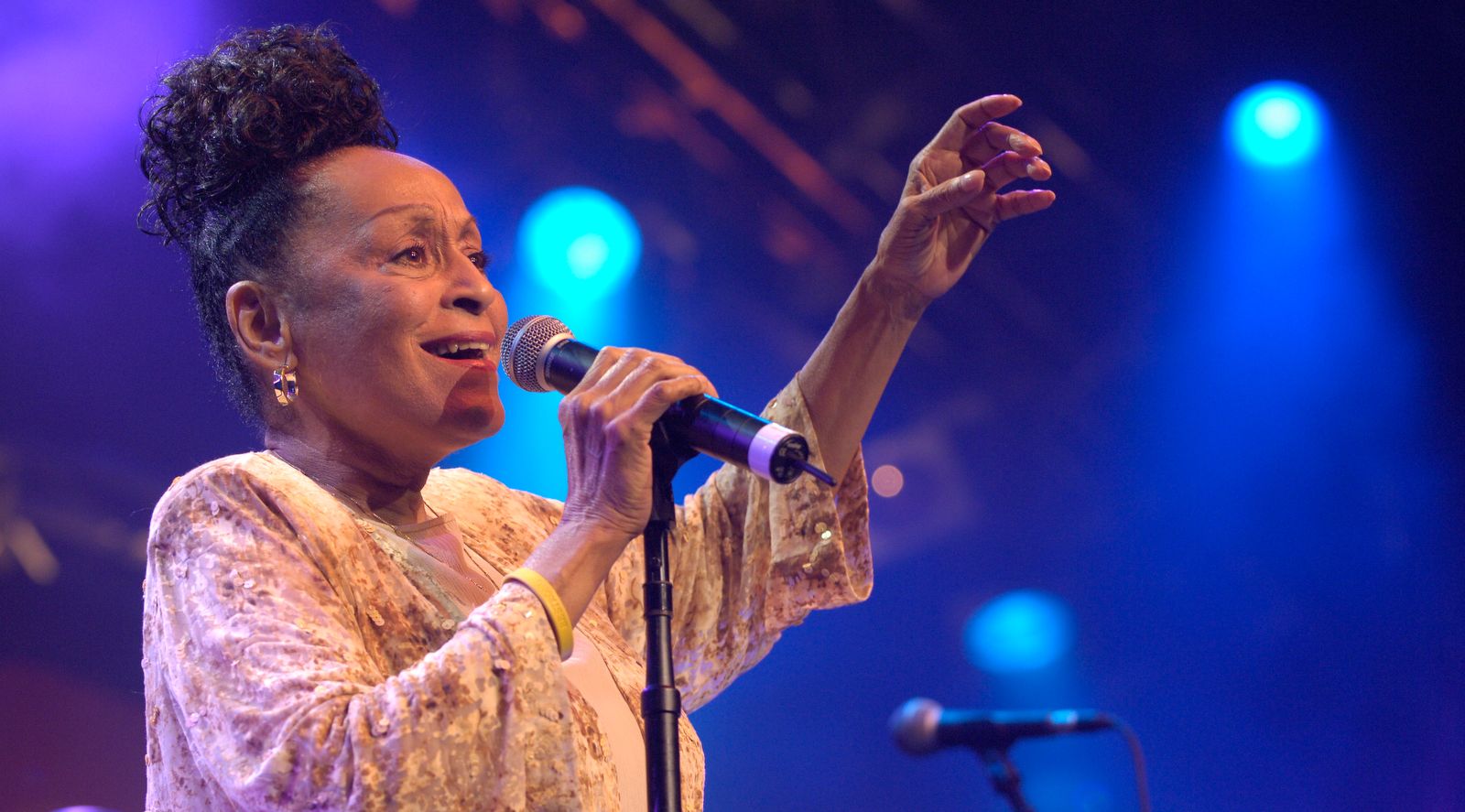 Mon, 10. Nov 2014, 8 PM | Face to Face
Fatoumata Diawara is from Mali, Mayra Andrade comes from Cap Verde and Omara Portuondo embodies traditional Cuban music. However, they actually all sing the same: music with African roots. After the long journey across the ocean, African music took on new shapes and forms in songs of womanhood, love, family. Pianist Roberto Fonseca unites the continents musically. Having worked with all three singers, he knows the music on both sides of the ocean and ties it all together with jazz.
Beat Blaser
Line Up
| Artist | Instrument |
| --- | --- |
| Roberto Alain Fonseca Cortes | Vocals, Keyboard, Piano |
| Joel Hierrezuelo Balart | Percussion |
| Ramses Manuel Rodriguez Baralt | Drums |
| Yandy Martinez Gonzalez | Bass, Double Bass |
| Omara Portuondo | Lead Vocals |
| Mayra Andrade | Lead Vocals |
Sat, 12. Nov 2005, 9.15 PM | Buena Vista Social Club Presents
One of the most spectacular performances at the last AVO SESSION Basel was that given by the unforgettable Ibrahim Ferrer, who sadly died recently. This year it's the turn of his colleague and regular duet partner Omara Portuondo to headline our Cuban evening. She is often referred to as the Cuban Edith Piaf, and this is a title she more than merits. Musically the Grande Dame of the Buena Vista Social Club is the most European of Cuba's singers, and gives an extremely romantic, almost chamber music performance on the latest CD "Flor de Amor".
What better way, then, to get the evening rolling than a performance by the "Classic Meets Cuba" ensemble, who will be bending Afrocuban rhythms to their European instruments.
Martin Schäfer
Line Up
| Artist | Instrument |
| --- | --- |
| Omara Portuondo | Lead Vocals |
| Alfred Thompson | Musical Director, Saxophones Tenor & Soprano |
| Miguel Antuña | Alto Saxophone, Clarinet, Flute |
| Robertico Garcia | Flugel Horn, Trumpet |
| Miguelito Valdes | Flugel Horn, Trumpet |
| Julio Guerra | Bongos, Congas, Djembe |
| Andrés Coayo | Bongos, Minor Percussion, Timbales |
| Papi Oviedo | Guitar |
| Jorge Chicoy | Electric Guitar |
| Swami Jr. | 7 Strings Guitar |
| Emilio Morales | Piano |
| Fabián García | Double Bass |
| Osiris Valdés | Backing Vocals, Violin |
| Yelayne Puentes | Backing Vocals, Violin |
| Barbarito Torres | Luthe |