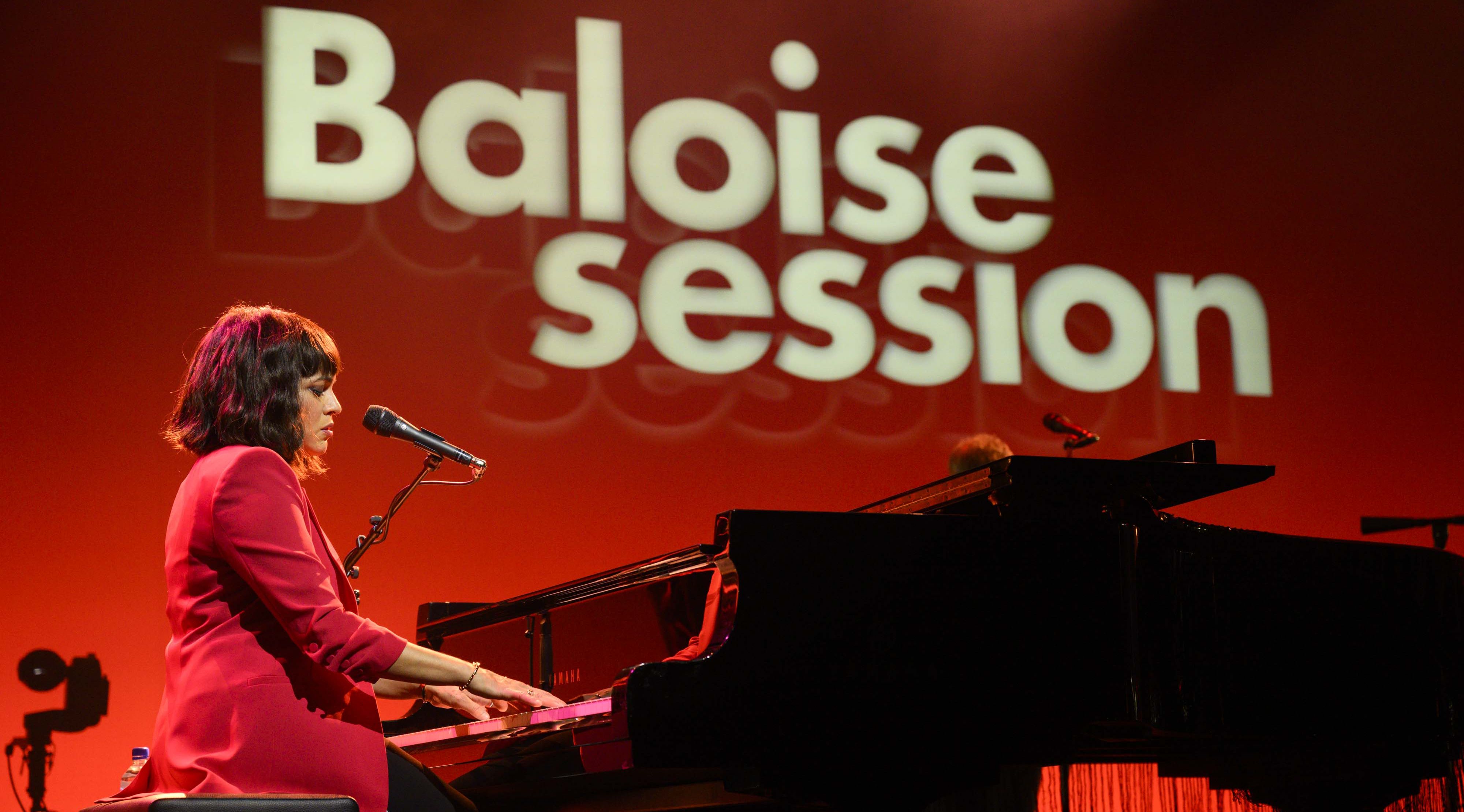 Thu, 02. Nov 2023, 9.45 PM | Jazz Or Not
Jazz or not? No problem: Norah Jones and GoGo Penguin create their music with the media of jazz: improvisation, groove, empathy and collaborative playing.
The soft and gentle voice of Norah Jones, combined with her brilliant piano-playing, create a mesmeric pull that's hard to resist. Her songs stay stuck in the auditory canals, regardless of whether they are classed as jazz, blues, country or Americana. And the same thing happens with the sounds of British trio GoGo Penguin: the ingenious patterns of piano, bass and drum interlock to form a whole that suddenly takes on a natural lightness.
Beat Blaser
Line Up
| Artist | Instrument |
| --- | --- |
| Norah Jones | Vocals, Guitar, Piano |
| Brian Blade | Drums |
| Dan Iead | Guitar, Slide |
| Chris Morrisey | Bass |
Mon, 07. Nov 2016, 9.15 PM | Daybreaks
It's the sound that instinctively calls to mind fine red wine and logs crackling in the hearth: «Come Away With Me», «Don't Know Why», «Sunrise» and new song «Carry On». These sweetly melancholic songs are what make Norah Jones's unique blend of country, folk, rock, soul and jazz so outstanding. She first shot to fame in 2002 with «Come Away With Me». This was followed by four more albums in which the New Yorker showcased her expanding repertoire. At the BALOISE SESSION, Norah Jones will be presenting a new album, «Day Breaks», in which she returns to her piano roots. The evening kicks off with young songwriter Damian Lynn from Lucerne (Switzerland), expertly accompanying himself with the aid of loop instruments.
Zeno van Essel
With the kind support of the «Friends of BALOISE SESSION».
Line Up
| Artist | Instrument |
| --- | --- |
| Norah Jones | Vocals, Piano |
| Pete Remm | Keyboard |
| Jason Roberts | Guitar |
| Josh Lattanzi | Vocals, Bass |
| Greg Wieczorek | Vocals, Drums, Percussion |