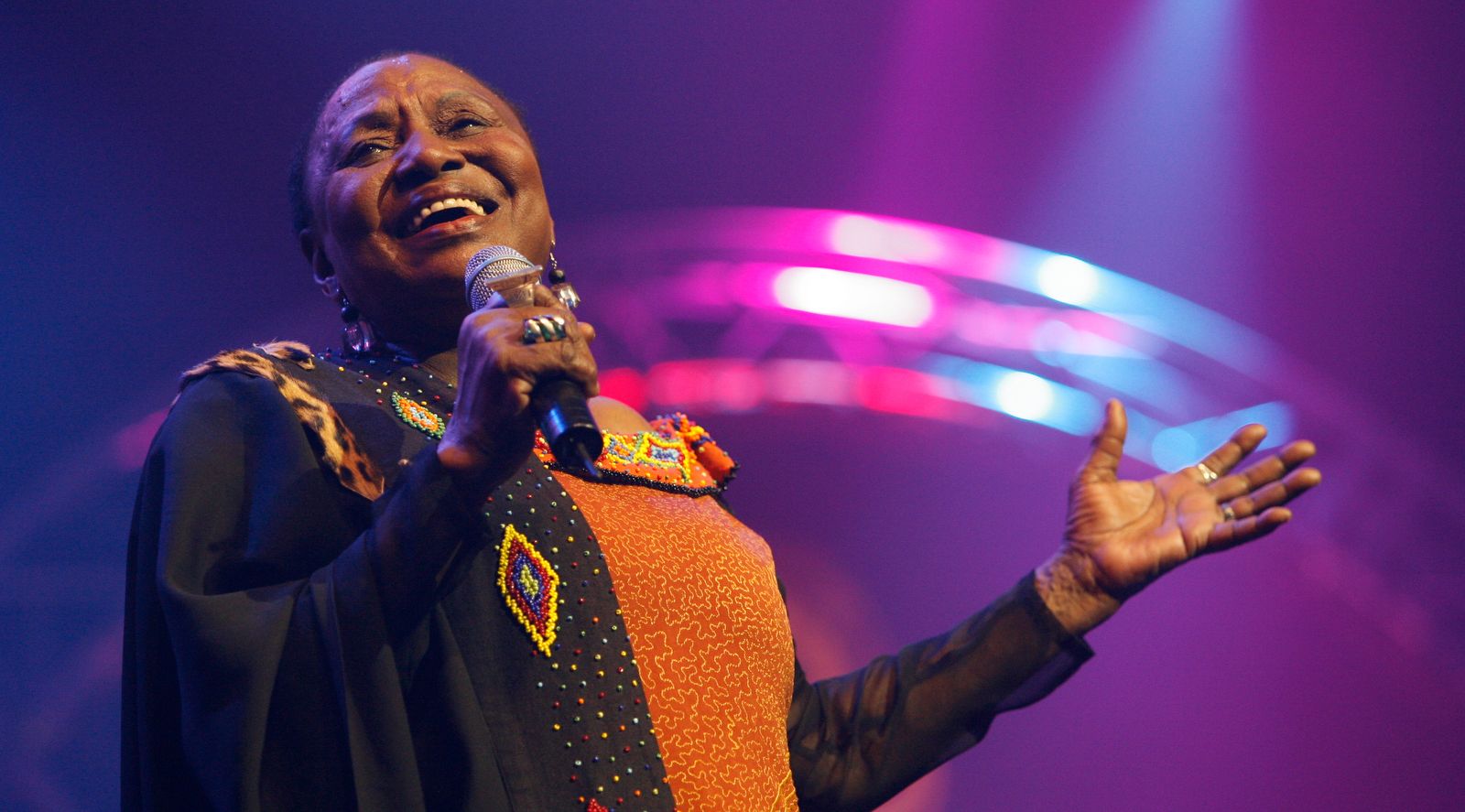 Thu, 16. Nov 2006, 9.45 PM | It's Afro Time
The legendary «Mama Africa», Miriam Makeba, and her youngest heiress, Simphiwe Dana, promise to make our African evening a celebration of women's power and over fifty years of South African songwriting. During the apartheid years, Makeba's famous «Pata Pata» made her an international ambassador for the «other» black South Africa. This will be her second appearance at the AVO SESSION Basel, this time as the revered role model of a new, young generation. And her musical versatility, brimming over with jazzy swing and funky grooves, will be reinterpreted with stunning freshness by Simphiwe Dana, who was born in 1980.
Martin Schäfer
Line Up
| Artist | Instrument |
| --- | --- |
| Miriam Makeba | Lead Vocals |
| Innocent Modibe | Backing Vocals |
| Zamo Mbutho | Backing Vocals |
| Faith Kekana | Backing Vocals |
| Zenzile Lee | Backing Vocals |
| Nelson Lee | Keyboard |
| Breno Brown | Saxophone |
| Raymond Doumbe | Bass |
| Alain Agbo | Guitar |
| Afrika Mkhize | Piano |
| Papa Kouyate | Percussion |
| Sam Mataure | Drums |
Fri, 03. Nov 2000, 9.45 PM | Opening Night
Since the death of the legendary Gypsy musician Django Reinhardt he is considered to be the uncrowned king of Gipsy Jazz. The southern French Ricardo Baliardo was already noticed as an ingenious guitarist in the 40s. With amazing verve and exceptional feeling for the right timing the man with the stage name Manitas de Plata (in English: hands of silver) creates strokes of genius with nippy sound sequences. Celebrities the world over, such as Pablo Picasso and the Queen, are and were spellbound by this cunning play of the strings. Today Manitas de Plata, who can neither read nor write sheet music, is considered an emissary for his music and his people.
Lukas Müller