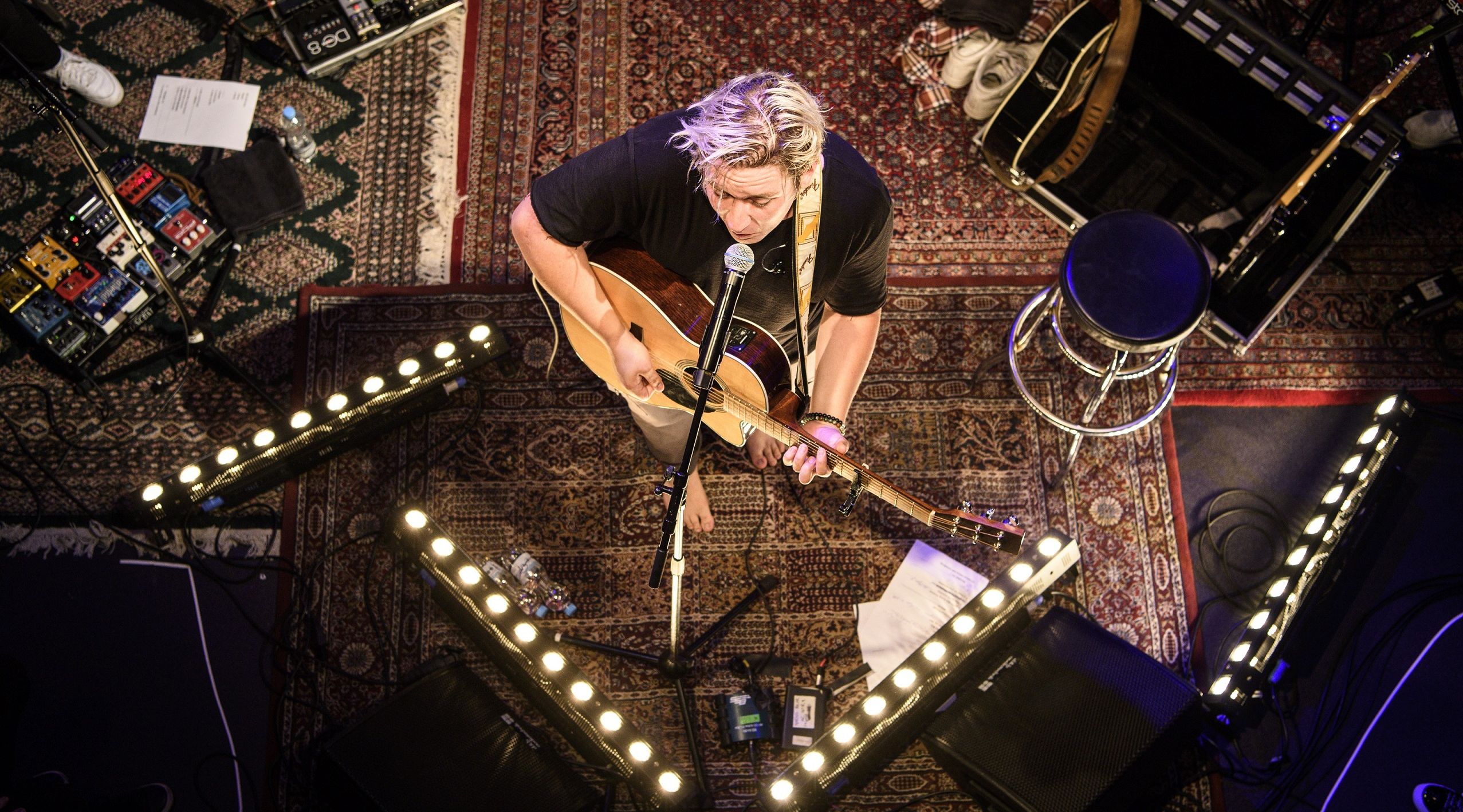 Mon, 30. Aug 2021, 7 PM | Baloise Session @home
Look forward to many touching moments at the next Baloise Session @home. The musician Marius Bear will enchant you with charisma and skill.
Line Up
| Artist | Instrument |
| --- | --- |
| Marius Bear | Vocals |
| Marvin Trummer | Keyboard |
| Roman Kölbener | Drums |
| Francois Le Cunff | Guitar |
| Olivier Werlen | Bass |
Mon, 05. Nov 2018, 8 PM | Iconic Night
An evening that leads the audience deep into the hidden workshops of song-craft. Ms. Lauryn Hill from East Orange, New Jersey, is a true icon of this trade. In 1996 the album «The Score» recorded by her band «The Fugees» sold 17 million copies. This was followed by a successful solo career, including her critically-acclaimed album «The Miseducation Of Lauryn Hill». This lady sure has the Midas touch when it comes to music. The evening is opened by a highly talented craftsman from the beautiful Swiss region of Appenzell: Marius Bear. International agents are scrambling to sign him up. And he certainly has all the stature and voice of an icon of the future.  
Christian Platz
Line Up
| Artist | Instrument |
| --- | --- |
| Marius Bear | Vocals, Guitar |
| Marvin Trummer | Keyboard, Piano |
| Roman Kölbener | Drums |
| Titus Pünder | Keyboard |