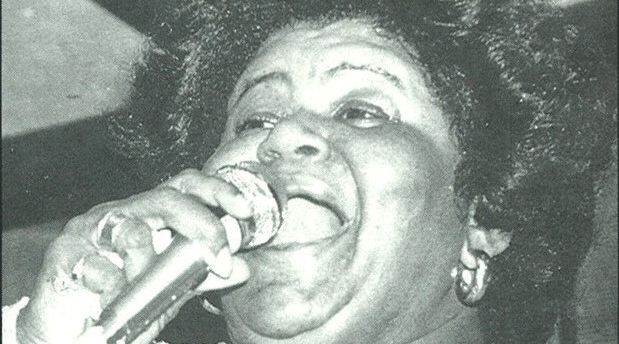 Sat, 24. Oct 1992, 8 PM | Gospel
There had been a gospel scandal at the Rheinknie Session in 1989 when the artist Maisha Grant had opened for Liz McComb and had stolen the show. Three years later, Maisha came back, this time as part of the main act with Sidney Selby, two other singers and two accompanying musicians. The two main stars were strong personalities who had dedicated themselves not only to gospel, but also to the blues. It was no big surprise that the gospel songs sometimes drifted into the blues, which made the programme even more entertaining.
Line Up
| Artist | Instrument |
| --- | --- |
| Maisha Grant #3474 | Vocals |
| Sidney Selby | Vocals, Guitar |
| Bambi Mohammed | Vocals |
| Honesty | Vocals |
| Muneer Abdul Fataah | Cello |
| Knut Maurer | Orgel, Piano |
Wed, 24. Oct 1990, 8 PM | Blues
Festsaal, Mustermesse Basel
Nina Simone's worldwide hit «My Baby Just Cares For Me» thrilled jazz, blues and gospel fans alike. These music genres were also components of her repertoire, which, enriched by the unique sound of her voice, brought down the house at the festival hall. Maisha Grant, who had already taken the stage with Ella Fitzgerald and who had already thrilled audiences in Basel in 1989, opened the evening.
Sun, 22. Oct 1989, 12 PM | Blueslunch
Basler Keller / Hotel Basel
Maisha Grant, who has shared the stage with Ella Fitzgerald, Al Jones and Luther Allison, sang in the tradition of the Chicago blues. Spirited and with powerful vocals, this American lady makes every concert a music experience and her band Blues Feeling was the perfect match.