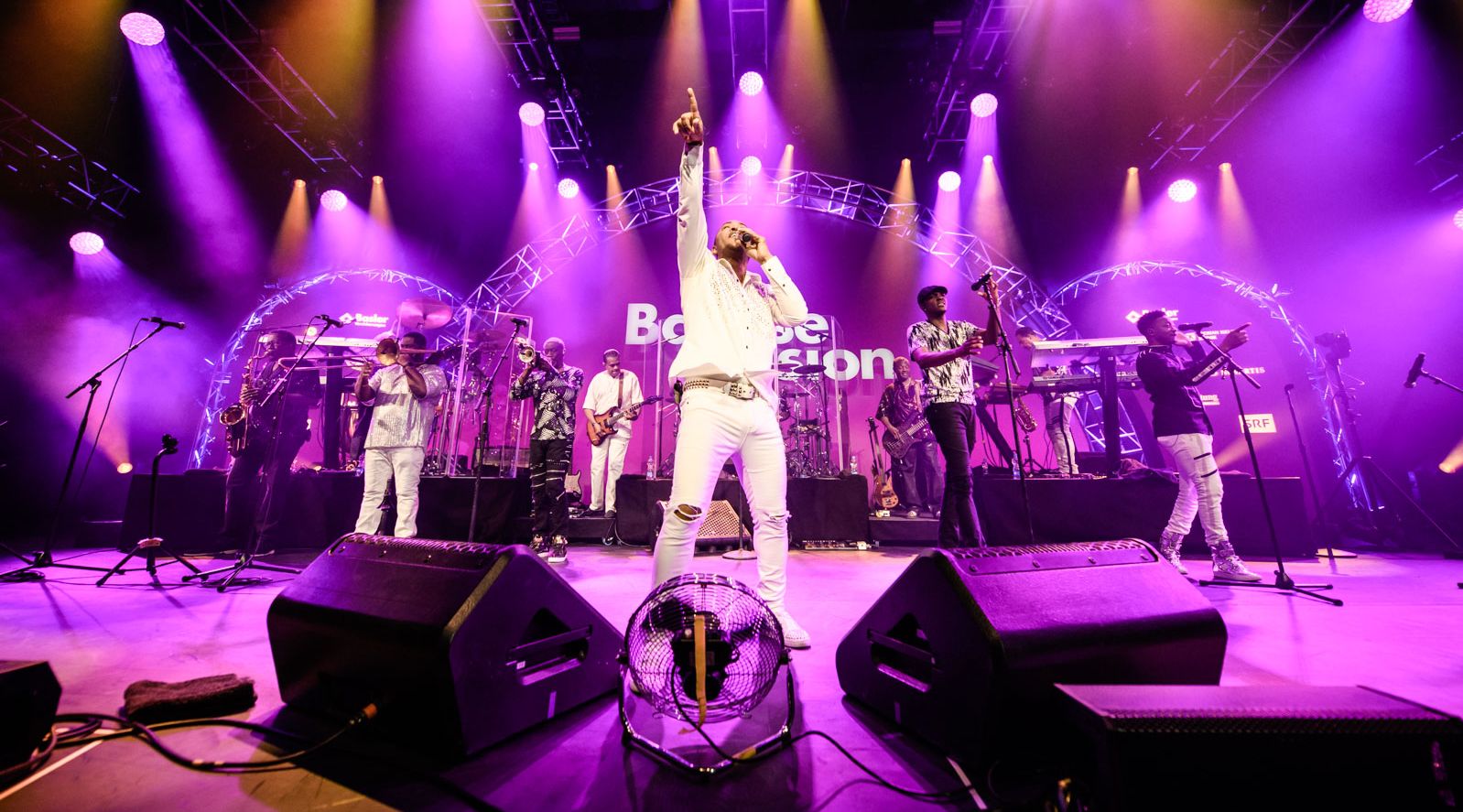 Fri, 03. Nov 2017, 9.45 PM | Let's Celebrate
No disco could have survived without hits by Kool & the Gang. The former high-school band from New Jersey sold more than 70 million records with its irresistible funk-soul sound. A sound that's ideal not only for party music: listen carefully and you'll be surprised at how clever the song-writing is and how varied the arrangements. «Disco» has also shaped the career of Dabu Fantastic, who came to prominence on the back of albums like «Agglo Disco», «Discochugle» and «Disco Titanic». Stylistically, the band from the Zurich Oberland is also extremely versatile. Their catchy hit «Angelina» demonstrates just one nuance of their broad musical range.
Zeno van Essel
Line Up
| Artist | Instrument |
| --- | --- |
| Robert "Kool" Bell | Bass |
| George Brown | Keyboard |
| Shawn McQuiller | Lead Vocals |
| Curtis Williams | Keyboard |
| Amir Bayyan | Guitar |
| Lavell Evans | Vocals |
| Michael Ray | Trumpet |
| Jermaine Bryson | Trombone |
| Walter Anderson | Vocals |
| Tim Horton | Drums |
| Shelley Paul | Saxophone |
Tue, 05. Nov 2002, 8 PM | Roots & Funk
A programme of contrasts, but with a common denominator in relation to various facettes of Afro-American music: that's how one could describe this evening with «Kool & the Gang» and the «unplugged» Trio of Willy DeVille. Even though the rock'n'roll gypsy DeVille originally became famous in the «New Wave» of the Seventies, he has his roots in the great tradition of the Mississippi blues à la «Muddy Waters» and New York soul à la «Ben E. King».
«Kool & the Gang» on the other hand belong to the pioneers of funk, the jazzy African-American dance and party music in the wake of master «James Brown». An evening full of emotions and forceful grooves!
Martin Schäfer