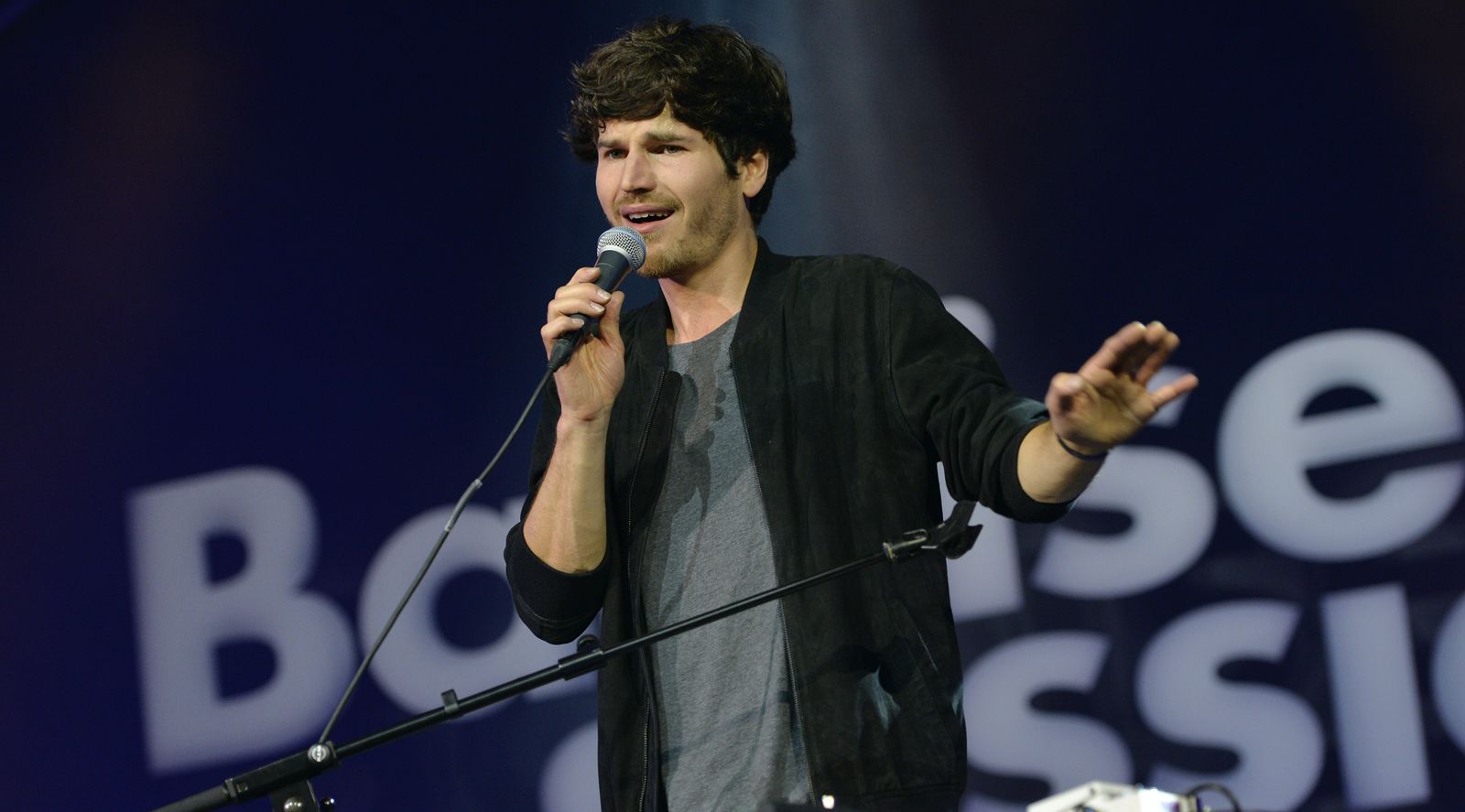 Mon, 29. Mar 2021, 6.30 PM | Baloise Session @home
Fancy some feel good tunes? Lucerne singer-songwriter Damian Lynn will put a smile on your face with his energetic Baloise Session @home. As a special guest, he will bring the innovative musician James Gruntz on stage. Our Hearts Keep On Dancing!
Line Up
| Artist | Instrument |
| --- | --- |
| Damian Lynn | Vocals, Guitar |
| Marcel Munz | Drums |
| James Gruntz | Vocals, Keyboard |
Sun, 26. Oct 2014, 8 PM | Storytellers
Sometimes just two chords are all it takes to tell story. An authentic and emotional voice can often move the heart and soul more profoundly than the well-trained vocal instrument of an opera singer. Basel newcomer James Gruntz and the down-to-earth Scottish queen of pop Amy Macdonald meet as two artists with different backgrounds, but with the same driving force. He graduated from jazz school and she is self-taught. He is a fresh face in the scene and she is an international superstar, but both know how to move their listeners with seemingly simple songs like real storytellers do.
Zeno van Essel
Line Up
| Artist | Instrument |
| --- | --- |
| James Gruntz | Vocals, Keyboard, Ukulele |
| Michel Spahr | Vocals, Guitar |
| Severin Graf | Vocals, Bass |
| Giuliano Sulzberger | Vocals, Guitar |
| Maxime Paratte | Vocals, Drums |