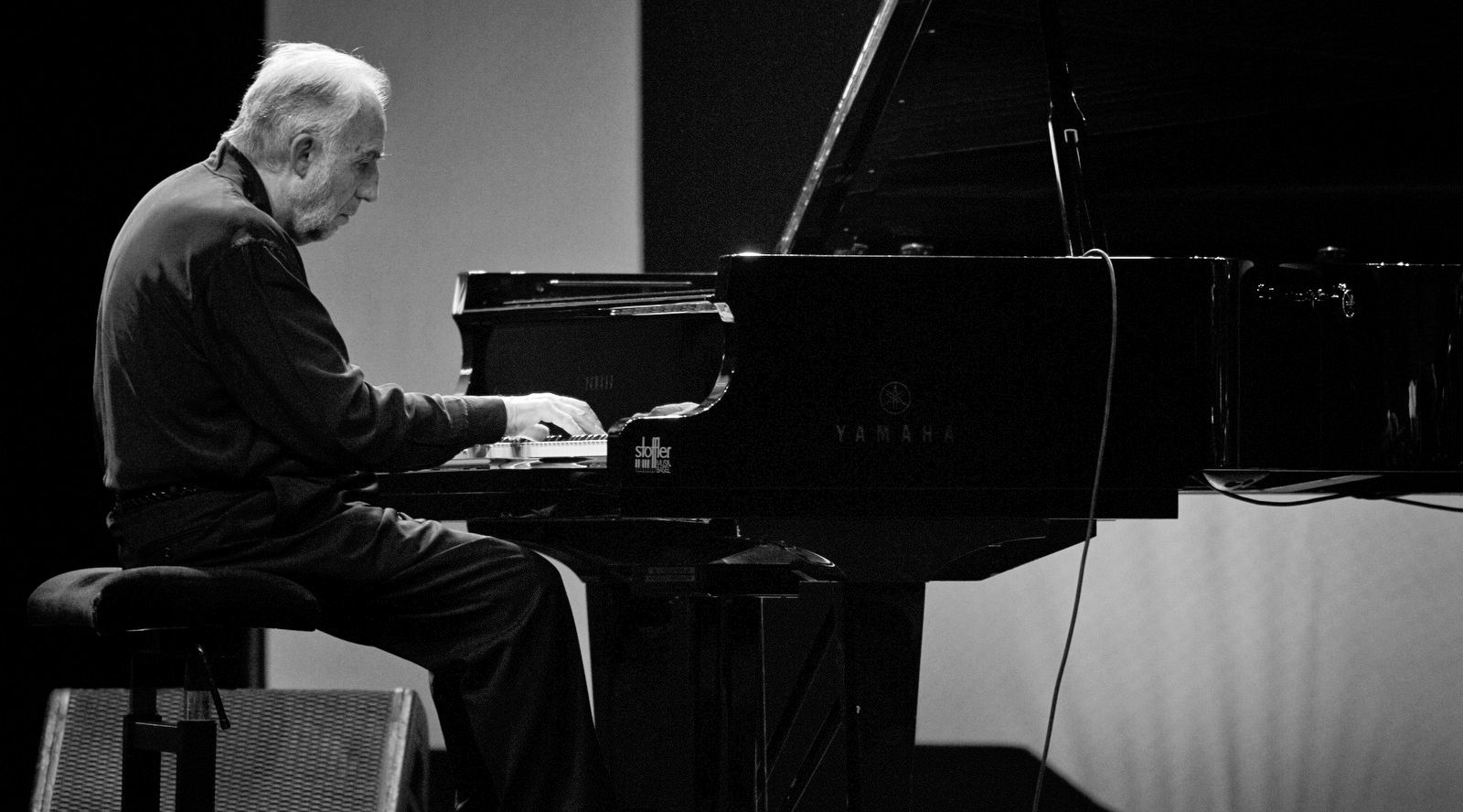 Fri, 11. Nov 2005, 8 PM | Dangerous Liaison
Jazz is American and classical music is European. Accordingly, an American artiste discovered jazz as a youngster, while a French pianist learnt Bach fugues. The fact that the superb opera singer Barbara Hendricks and pianist Jacques Loussier have both ended up performing jazz is probably something to do with the freedom that they find and enjoy in this type of music. And the pleasure they derive from playing and singing Ellington with a classical touch and Bach with a jazzy feel is infectious. Barbara Henricks' Jazz Project will be accompanied by the Magnus Lindgren Quartet.
Beat Blaser
With the kind support of the "Friends of the BALOISE SESSION"
Line Up
| Artist | Instrument |
| --- | --- |
| Jacques Loussier | Vocals, Piano |
| André Arpino | Drums |
| Benoit Dunoyer de Segonzac | Bass |
Tue, 02. Nov 1999, 9.45 PM | Classic Jazz
«Jazz meets classic» double bill: the Pianist Jacques Loussier with his trio presented – besides other pieces – Ravel's «Bolero» for the first time. Herbie Mann, the virtuoso on the transverse flute, inspired the audience with his programme from Ravel's time period. A very colorful double concert full of surprises for jazz, classic and musical fans!
Line Up
| Artist | Instrument |
| --- | --- |
| Jacques Loussier | Piano |
| Benoit Dunoyer de Segonzac | Bass |
| André Arpino | Drums |
Tue, 28. Oct 1997, 8 PM | Symphonic Jazz
Connections are not only important in business. Thanks to the festival's good relationship with Jacques Loussier, his new works had their Swiss premiere exclusively in Basel.  PLAY BACH made the trio world famous in the 60s. Loussier as a composer and pianist and Arpino as one of the world's finest jazz drummers teamed up with the Basel Sinfonietta to present Vivaldi compositions with jazz variations for jazz and classic fans.
PLAY VIVALDI – unique and live in Basel.
Thu, 27. Oct 1994, 8 PM | Symphonic Jazz
In his project PLAY BACH, Jacques Loussier became world famous as the first person to combine jazz and classical music. Only very few people know that Loussier himself is a great composer who has written music for over 100 films, or that he is open to new music styles and accompanied Pink Floyd on the piano in album productions. At the last Munich Piano Summer, PLAYADES was performed for the first time and was received with frenetic applause. The Symphony Orchestra was accompanied and led by Monsieur Loussier himself. The first half of the evening was PLAYADES, then in the second half, PLAY BACH live in Basel on 27 October 1994.
Thu, 24. Oct 1991, 8 PM | Play Bach
Kleiner Festsaal, Mustermesse Basel
In the sixties, he was the first person to dare to combine classical music with jazz, which then became a sensation all over the world. The Play Bach compositions were delicacies and the solos by the individual musicians were breathtaking. For a while, Jacques Loussier focussed on the US and Japan, where he filled the biggest halls. In 1991 in Basel, he presented new compositions.
Line Up
| Artist | Instrument |
| --- | --- |
| Jacques Loussier | Piano |
| Vincent Charbonnier | Bass |
| André Arpiano | Drums, Percussion |
Thu, 24. Oct 1991, 4.30 PM | Schüler-Konzert
kleiner Festsaal, Mustermesse Basel
Fri, 09. Oct 1987, 8 PM | Play Bach
When Jacques Loussier's Trio gave their first concerts in 1959 and – almost simultaneously– recorded their first records, the question soon arose: What are they actually playing? Bach for people who do not like Bach, or jazz for people who don't like jazz? It was a time of extremes for the musicians. All at once their praises were being sung and at the same time some people had nothing good to say about their interpretations. All water under the bridge! Whoever writes about Loussier and PLAY BACH is writing about an institution, a new discovery in the music scene of the time. PLAY BACH came to epitomize an entire subgenre of jazz.