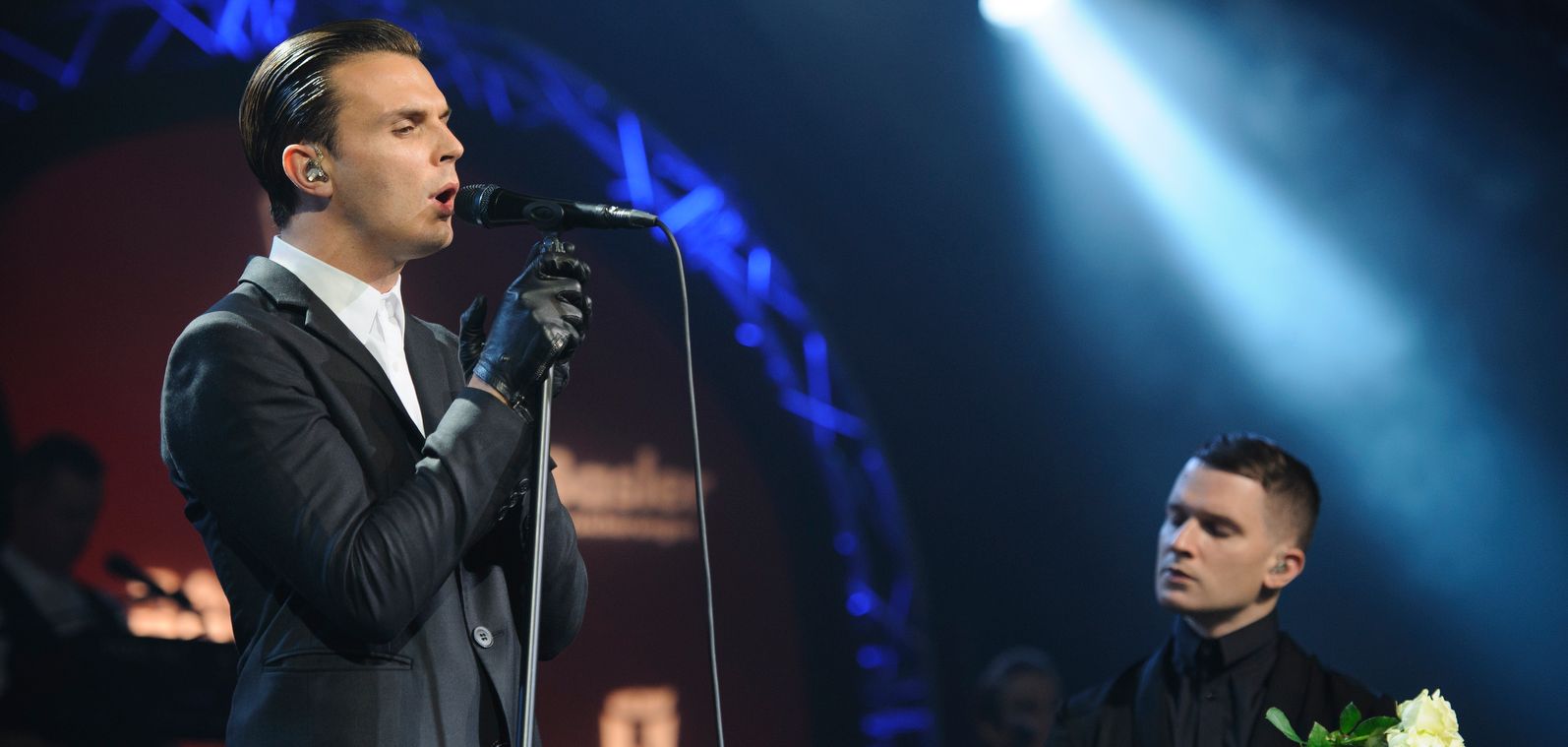 Sat, 29. Oct 2011, 9.45 PM | Avantgarde
At the same time, the twenty-something Hurts shot out of nowhere with their smash hit song «Wonderful Life», a song which tells the tale of a suicidal man who is saved by a woman's love.
The chart-topping band Pegasus from Biel, Switzerland, opened the concert evening nd immediately won over the hearts of the audience.
Christian Hug
Line Up
| Artist | Instrument |
| --- | --- |
| Theo Hutchcraft | Vocals |
| Adam Anderson | Keyboard, Synthesizer |
| Pete Watson | Drives, Keyboard, MD |
| Paul Walsham | Drums |
| Lael Goldberg | Bass, Guitar |
| Amy May | Clarinette, Saxophone, Viola |
| Paloma Deike | Violin |
| Penny Anscow | Violin |
| Rhian Porter | Cello |
| Emily Rumbles | Dancer |
| Francesca Hoffman | Dancer |