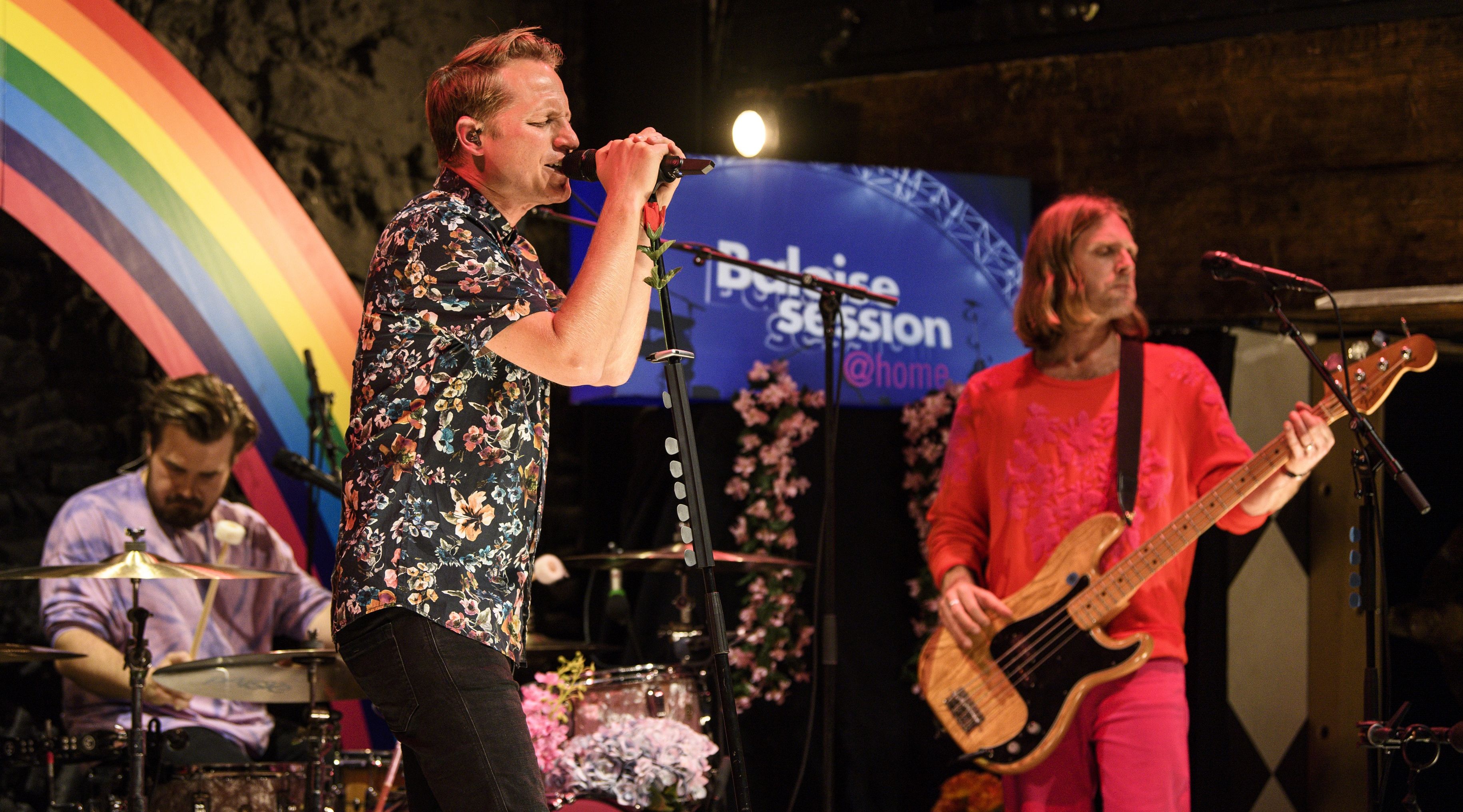 Mon, 25. Oct 2021, 7 PM | Baloise Session @home
For the 20th edition of Baloise Session @home, we'll be popping the prosecco corks with Hecht, matching their new song: The likeable band will ensure a pure party atmosphere with their groovy dialect songs and positive energy. Celebrate with them!
Line Up
| Artist | Instrument |
| --- | --- |
| Daniel Gisler | Keyboard |
| Stefan Buck | Vocals, Guitar |
| Christoph Schöter | Guitar |
| Philipp Morscher | Bass |
| Chris Filter | Drums |
Fri, 18. Oct 2019, 9.45 PM | Hopp Schwiiz
Both embody a new generation of Swiss bands: 77 Bombay Street and Hecht are musicians whose music is very clearly targeted to live performances. With strong hooklines and catchy melodies, their songs grab the audience. While the 77 Bombay Street members from the Swiss Grisons region sing in English, the boys from Hecht, originally from Lucerne but now based in Zurich, sing their songs in local dialect. Both bands have been sharing stages for some time now: 77 Bombay Street act as the «midwives» for Hecht, since in the early days they were engaged as a support act for the band. A win-win arrangement!
Zeno van Essel
Line Up
| Artist | Instrument |
| --- | --- |
| Daniel Gisler | Keyboard |
| Stefan Buck | Vocals |
| Christoph Schöter | Guitar |
| Philipp Morscher | Bass |
| Chris Filter | Drums |