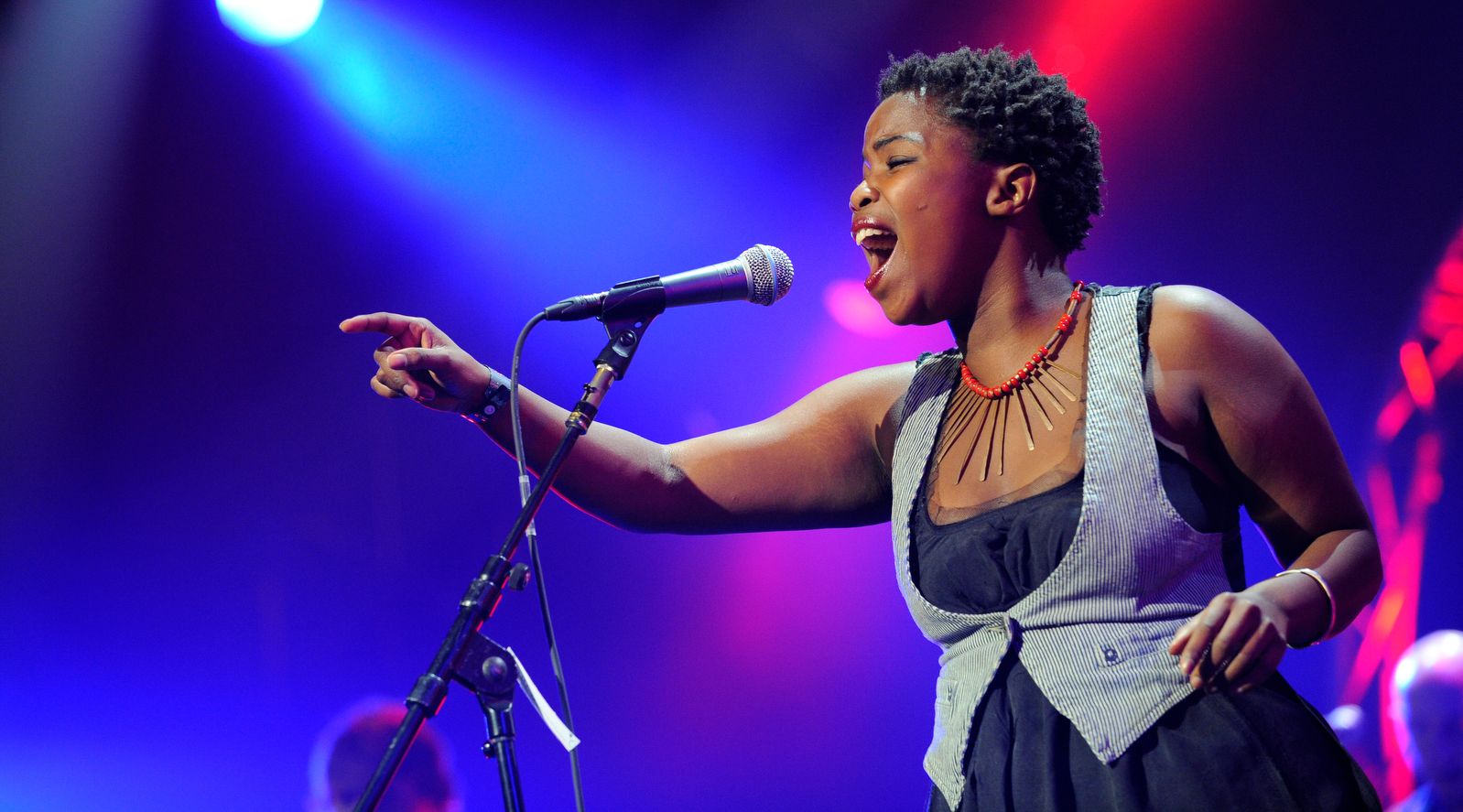 Sun, 02. Nov 2008, 8 PM | South African Breeze
The Rainbow Nation: South Africa and her musical ambassadors took the Basel stage that evening. First and foremost, the legendary Hugh Masekela. His art encompasses everything that is music on the Cape: the belief in the integrity of each human being, wrapped up in a mix of Kwela music and jazz with a generous shot of pop. Adding their heat to the mix were the sensational Mahotella Queens.
In the first half, Freshlyground, featuring the marvellous singer Zolani Mahola, presented their modern afropop: light and airy and shining as brightly as the colours of the rainbow.
Beat Blaser
Line Up
| Artist | Instrument |
| --- | --- |
| Aron Turest-Swartz | Keyboard |
| Zolani Mahola | Lead Vocals |
| Kyla-Rose Smith | Violin |
| Peter Cohen | Drums |
| Seredeal Scheepers | Keyboard |
| Lucas Khumalo | Bass |
| Julio Navela Sigauque | Guitar |
| Simon Attwell | Flutes, Saxophone |