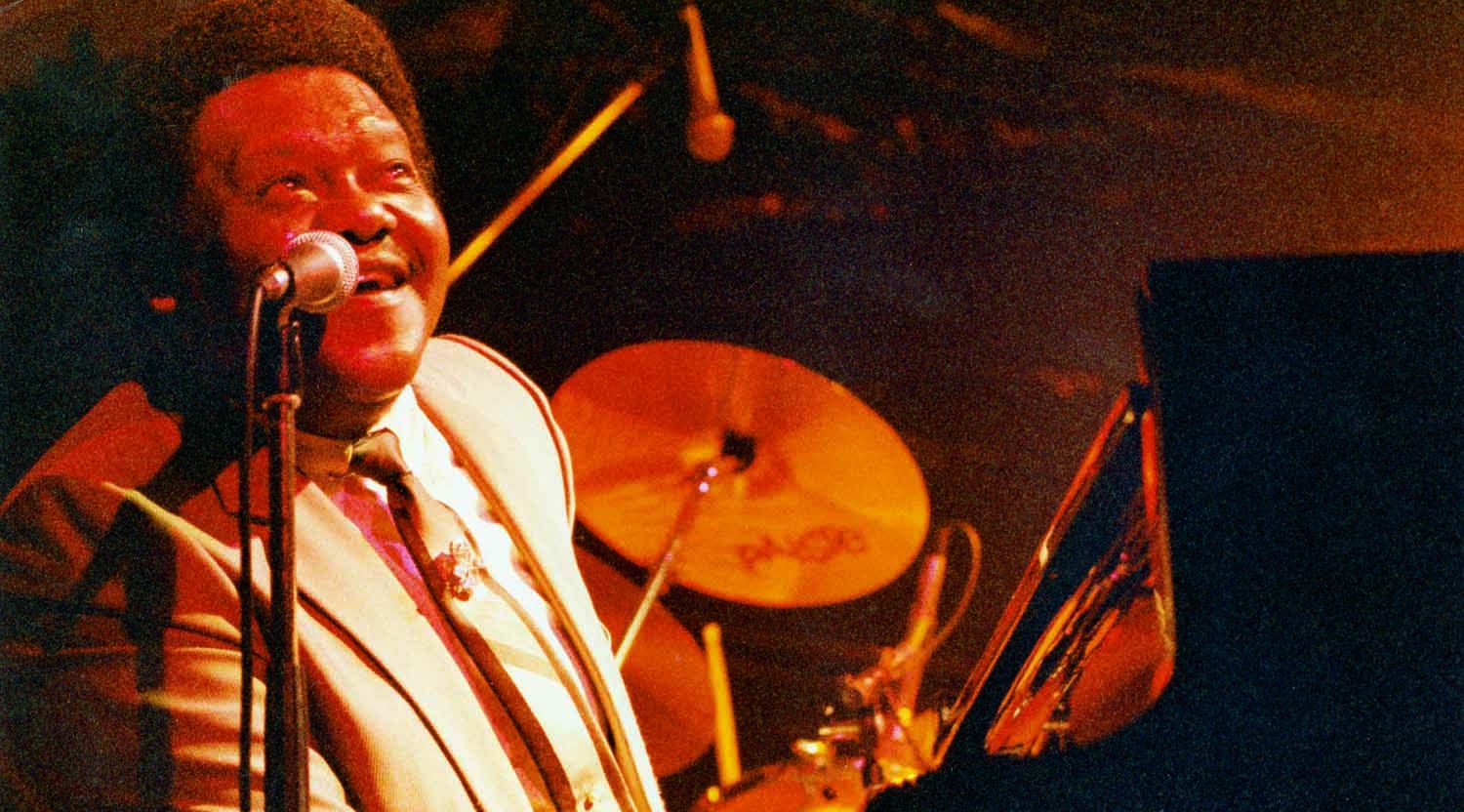 Tue, 26. Oct 1993, 8 PM | Rock'n'Roll
In 1993: 65 years old – 22 hits – 100 million records sold – one name: Fats Domino! Not only nostalgic fans sing along when the hits «I'm Walking», «Blue Monday» or «Blueberry Hill» come on the radio. Fats Domino was more than just a superstar. He was a symbol for a way of life that was perceptible in all of his performances. From schoolchildren to their grandmothers, no one stayed sitting. He did not set any new music trends at this concert, he delivered solid big band music: He was the piano player and singer with the big round belly and he was still an absolutely brilliant entertainer.
Tue, 05. May 1987, 8 PM | Blues
Antoine «Fats» Domino was born on 26 February 1928 in New Orleans. In his youth, he was a factory worker and in his free time, he played the piano in his hometown. Fats Domino was at the centre of the movement that catapulted the blues into popular music. People like Chuck Berry, Ray Charles and Fats Domino were more successful in the white pop scene than anyone could have dreamed.  He composed countless hits, and many were in the hit parades around the world – for example «Ain't That A Shame», «I'm Walking», «Blueberry Hill», «My Blue Heaven» etc.
Line Up
| Artist | Instrument |
| --- | --- |
| Fats Domino | Vocals, Piano |
| Dave Bartholomew, Sr. | Trumpet |
| Thomas Johnson | Trumpet |
| Herbert Hardisty | Saxophone |
| Walter Kimble | Saxophone |
| Fredrick Kemp | Saxophone |
| Lee Allen | Saxophone |
| Reggie Houston | Bass-Saxophones |
| Carlton Houston | Guitar |
| Jimmy Moliere | Guitar |
| Evin Charles | Electric Bass |
| Clarence Brown | Drums |
| Joseph Johnston, Jr. | Drums |