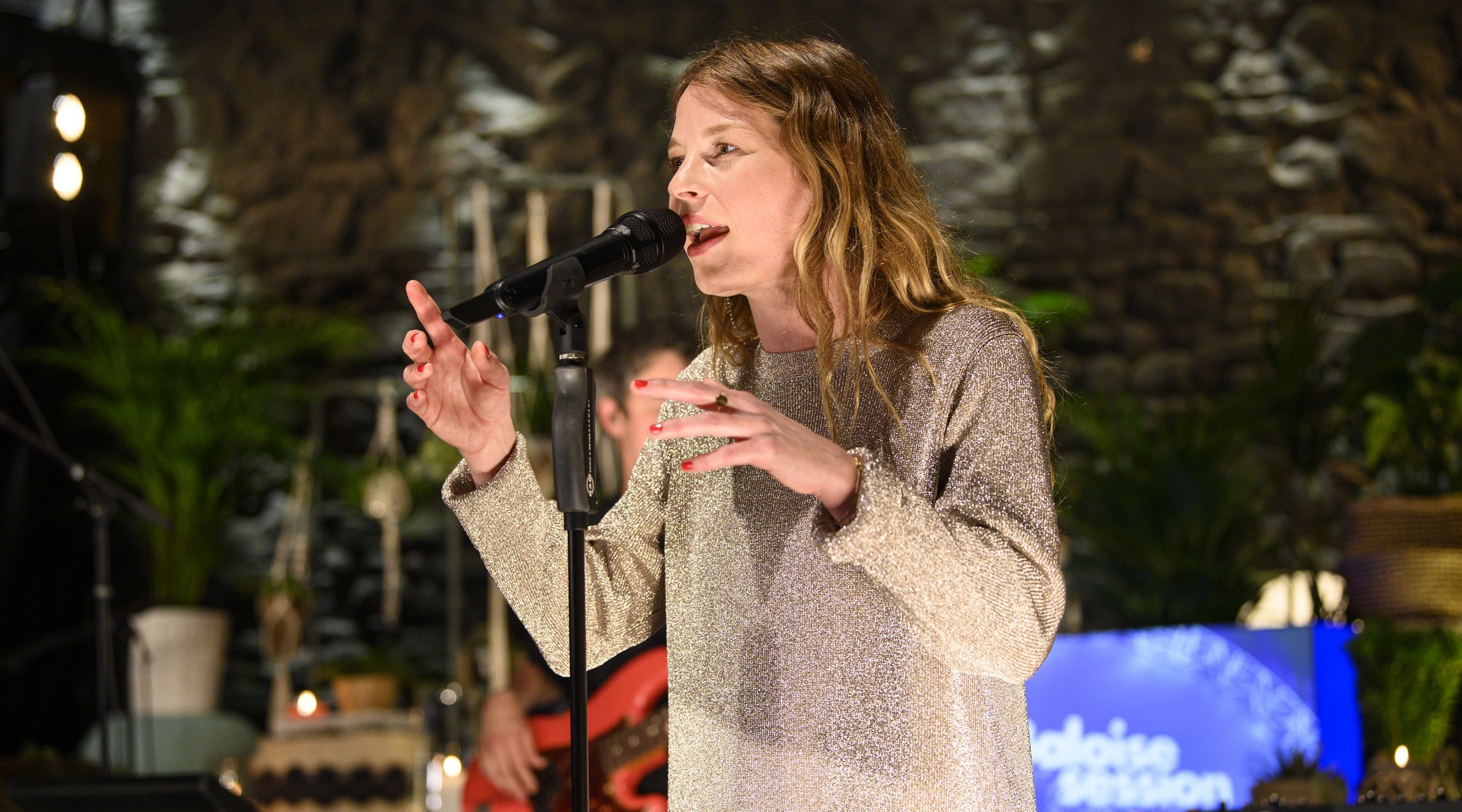 Mon, 31. May 2021, 6.30 PM | Baloise Session @home
Hold Your Head Up, we have live music for you again! The authentic, natural power woman Anna Rossinelli colours up everyday life with her Baloise Session @home. Look forward to fresh songs that tell stories and go straight to the heart. «SRF 3 Best Talent winner» Caroline Alves will appear as a special guest.
Line Up
| Artist | Instrument |
| --- | --- |
| Anna Rossinelli | Vocals |
| Manuel Meisel | Guitar |
| Georg Dillier | Bass |
| Benjamin Schmid | Keyboard |
| Simon Kistler | Drums |
| Caroline Alves | Vocals |
Tue, 25. Oct 2011, 8 PM | Broadway
She knows what it means to be young and in the spotlight: as the daughter of legendary actress Judy Garland and director Vincente Minnelli, Liza Minnelli was literally born into showbiz. She already had her first taste of acting as a child. When she met the French chansonnier Charles Aznavour at the age of 17, she discovered her great love for music. Her multitude of talents made her a legend not only in film, but also on the stage. Now, the big star Liza meets the relatively little star Anna Rossinelli, but Anna's also an artist with loads of charisma. Like the young Liza, she has great potential. They may meet on Broadway some day.
Zeno van Essel
Line Up
| Artist | Instrument |
| --- | --- |
| Anna Rossinelli | Vocals |
| Georg Dillier | Bass |
| Manuel Meisel | Guitar |
| Simon Kistler | Drums |
| Martin Medimorec | Vibraphone |