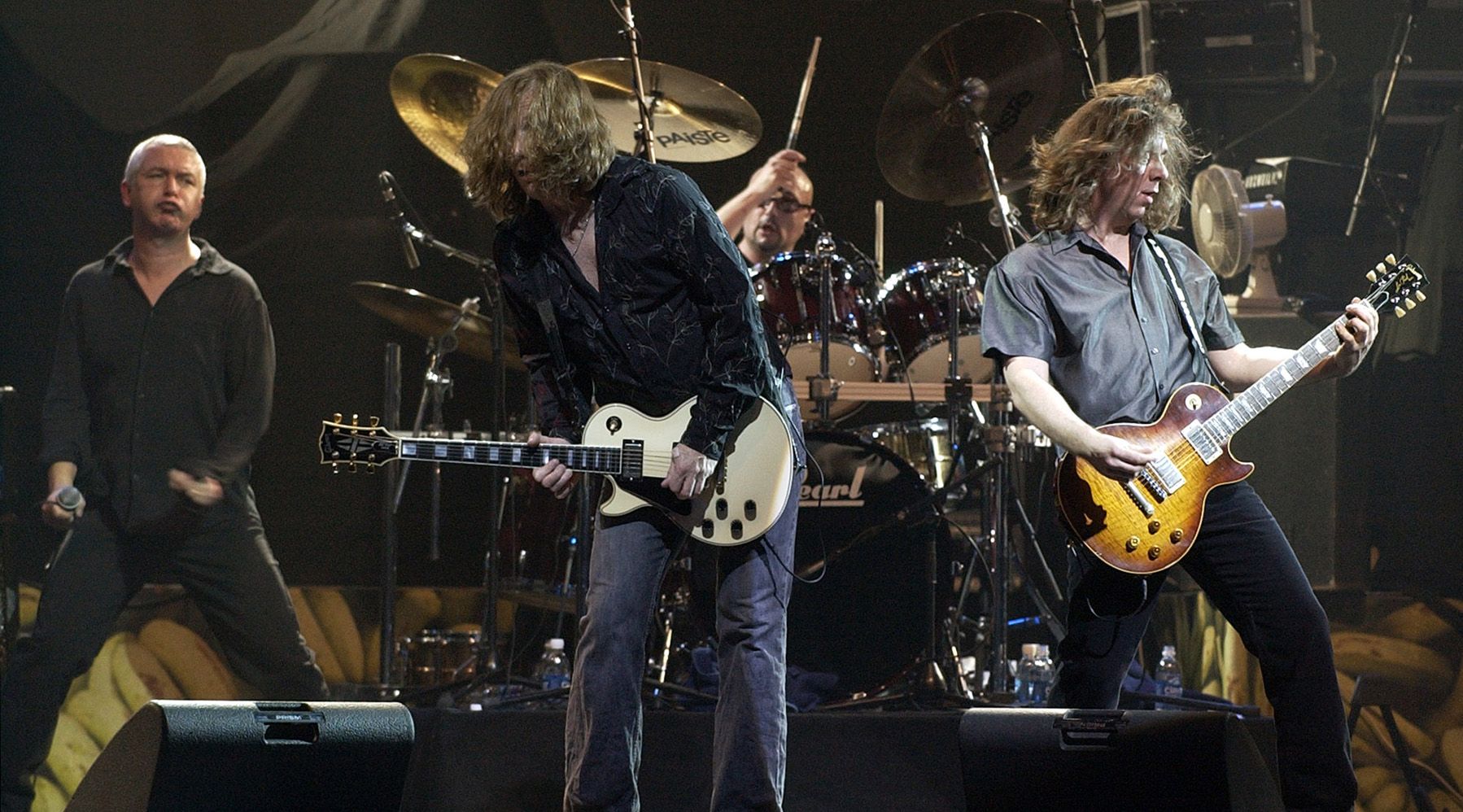 Fri, 14. Nov 2003, 8 PM | Classic Rock
Deep Purple, with their charismatic front man Ian Gillan, are one of the all-time great heavy rock bands. Since they were formed in 1968 the band has drawn its life from the musical tension between rock guitars and bombastic Hammond. "Purple" became the stuff of legends with their song "Smoke on the Water", whose epoch-making rock riff is still de rigueur for every aspiring rock guitarist. Even now Deep Purple are synonymous with the kind of powerful, classic hard rock sound that carries you along with it. Deep Purple also brought their brand new CD "Bananas" to Basel with them.
Also promoting their new album were London-based "Thunder", who were opening the evening with blues-rock power.
Lukas Müller