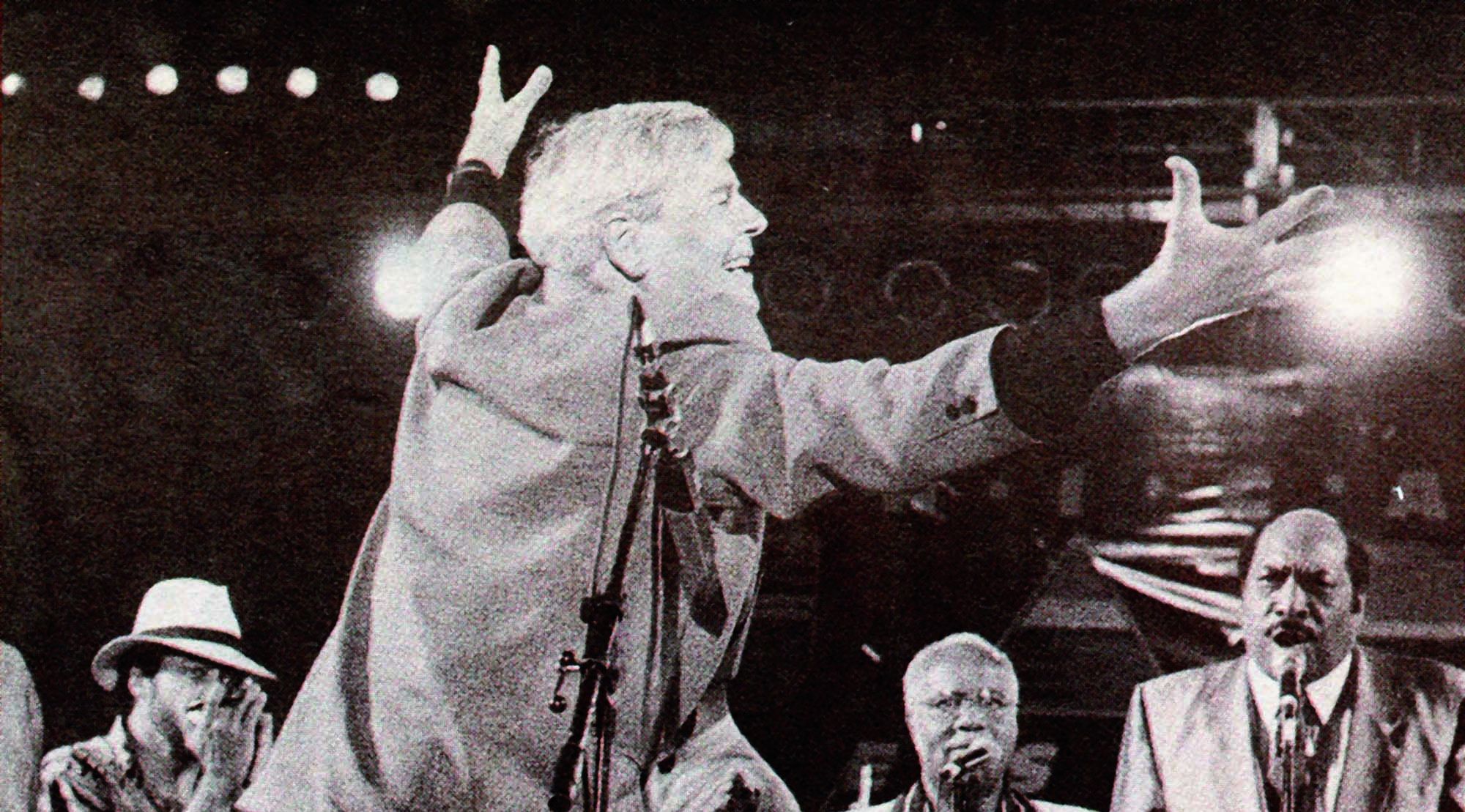 Fri, 27. Oct 1995, 8 PM | World- & Big Band Jazz
Mundos was created by George Gruntz and brought the top musicians out in force, for example bandoneon virtuoso Dino Saluzzi and the professional band of the German station WDR. This project brought the world together in music and required three days of rehearsals in Cologne and Basel. It was an exciting synthesis of jazz and South American folklore, which sparked international interest.
Thu, 29. Oct 1992, 8 PM | Chicago Cantata
In the US, fans waited in line to get tickets for George Gruntz's concerts. His projects were so creative and diverse that he was truly seen as an exceptional artist in the jazz scene. The European premiere of the production «Chicago Cantata» took place in Basel at the Rheinknie Session and could have been written specifically for the Basel festival since it showed the diversity of music genres from gospel to blues to jazz. Chicago met Basel with the gospel choir «Linton Family», outstanding blues musicians and the pearls of the jazz scene (Lester Bowie, Ray Anderson, Ambrosetti and many more)!
Line Up
| Artist | Instrument |
| --- | --- |
| George Gruntz | Piano |
| Lester Bowie | Trumpet |
| Franco Ambrosetti | Flugel Horn, Trumpet |
| Ray Anderson | Trombone |
| Howard Johnson | Saxophone |
| Mwata Bowden | Clarinette, Saxophone |
| von Freeman | Tenor Saxophone |
| Malachi Favors | Bass |
| Reggie Nicholson | Drums, Percussion |
| The Linton Family # | Vocals |
| Pine Top Perkins | Piano |
| Billy Branch | Harmonica |
| Carl Wethersby | Guitar |
| Special Guest | Guitar |